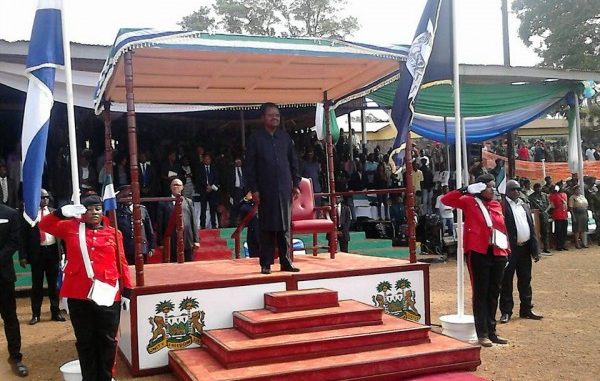 The Fourah Bay College, University of Sierra Leone on Thursday 18th February 2016, celebrated it 189 years of existence with a Flag Raising Ceremony and Book Launch.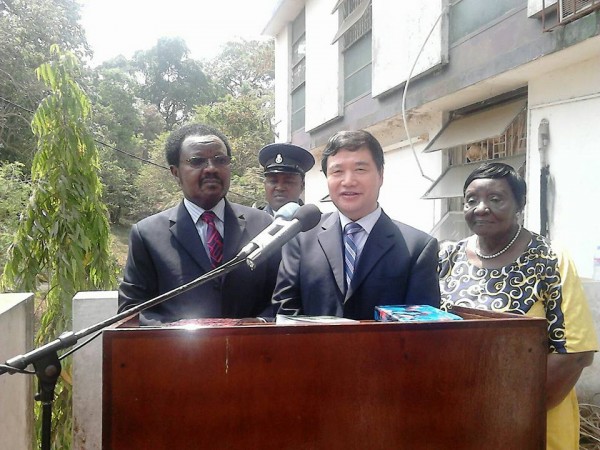 The book which is the "Register Records of Alumni Spanning the Tears 1827-2012", was officially launched by the Hon . Vice President, Dr. Victor Bockarie Foh and the Chinese Ambassador to Sierra Leone, Mr. Yambao who accompanied the Vice President.
In his brief statement, the Hon. Vice President who is also an alumni of the FBC, gave a background history of his days as a student at the College.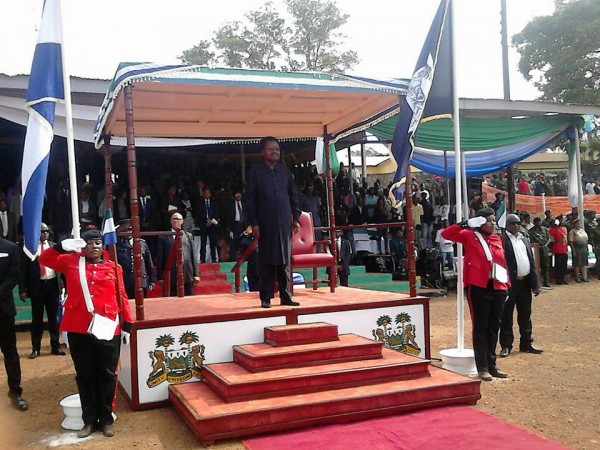 Admitted to read Economics in 1965 with an Admission # 4012, together with the current Head of the Mass Communications Department, Mrs. Bernadette Cole, the VP informed his audience that they were the last batch of the Durham Affiliates.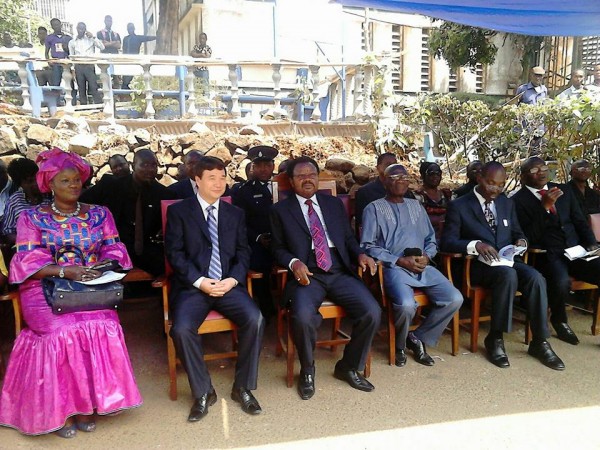 He stated that it was during his days as a student at the FBC, that the Kennedy building & the Block G where constructed by the United State's government. This he gave as his reason for bringing along the Chinese Ambassador, as he want him to see at first sight the deplorable condition of the campus, which was once the pride of Sierra Leone & the Athens of West Africa.
He went further to state that this will justify to the Ambassador, the eagerness of the government of President Ernest Bai Koroma, who is also an alumni, in getting the Chinese government involvement in restoring the glory days of the FBC campus.
In another engagement, the Hon. Vice President was at the Hockey Pitch, Wilberforce together with President Ernest Bai Koroma and a host of dignitaries, as they celebrate with the Republic of Sierra Leone Armed Forces on their 7th Annual Armed Forces Day Celebrations.
The Hon. VP was tasked with the responsibility to decorate three deserving officers who won the 2nd Category of Awards on Meritorious Service in the RSLAF.
The 3rd Category of Awardees, were decorated by His Excellency the President, Dr. Ernest Bai Koroma
© The Public Relations Unit
Office of the Vice President.