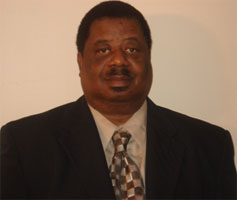 Monday January  2 , 2006
One of the most remarkable beliefs  I  have always nurtured in my life is that all the acts of God are nothing else but the effulgence of his goodness  as clearly taught by Exodus 33 : 9. Those who have a strong and enduring  relationship with God know for sure that in all things, his goodness is always manifest. Indeed, in all things, we are more than conquerors through Jesus Christ who loves us ( Romans 8 : 37).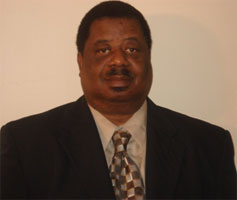 THE OWNER AND PUBLISHER OF COCORIOKO KABS KANU
It is therefore with delight in the wonderful works of the Lord that we at COCORIOKO  wish to declare that the year that just ended–2005–was a year of victory for this newspaper. We scaled heights and mountains with feats that were far beyond our own expectations .We destroyed obstacles placed in our way with the kind of immaculate despatch and swagger that surprised even ourselves. Our readership soared to levels that were unimaginable to us . 2005  could have been the year of our defeat , but thanks be to God Almighty , who is so generous with his goodness, it ended as our year of victory. We want to thank a gentleman , who wants to continue to remain anonymous but who has done marvellously for this newspaper.
God brought THE GOOD SAMARITAN  at the right moment. Indeed, God is never late. The GOOD SAMARITAN  came miraculously into the life of COCORIOKO  just before our newspaper was subjected to the worst kind of well-coordinated  high-tech cyber-terror, whereby obscenities and pornography were programmed into our forum with the ferocity and ruthlessness of the Devil .   Had it not been for the GOOD SAMARITAN, COCORIOKO  today would have existed only in people's memories. First, we used to spend sleepless nights deleting the scum and cleaning up the forum.COCORIOKO  ground to a halt. Forumites fled in droves. Who would blame them ? Obsenities and profanities were being rained on their mothers for participating in the forum.
As God would have it though, the GOOD SAMARITAN  is an expert in Information Technology. He decided to use his  knowledge to fight the menace with similar high-tech fidelity . We will not reveal all he did , but to the glory of God, the GOOD SAMARITAN  defeated  the SITUATION  and brought the menace to an end. Thanks to God, COCORIOKO  triumphed over the worst kind of  cyber-terror even seen.
As  the Managing Editor of one of Sierra Leone's most respected  newspapers , Chernor Ojukwu Sesay of  THE POOL  emphatically stated, COCORIOKO survived to   become "The most credible and reliable source of Sierra Leone news on the internet " Sesay , who  many times shouted out to the COCORIOKO Editor to quote him , is a member of this credible and reliable  team , being the Freetown Bureau Chief of COCORIOKO. Sesay said that in Sierra Leone, when people want to talk about getting credible news from the internet, COCORIOKO  gets glowing commendation.
And thanks to  our team of reporters :   Tamba Borbor , who got elevated and left us to become Managing Editor of THE POST; Olu Faulkner , who has a full-time job as an Insurance Executive in Freetown but gave a lot of time to COCORIOKO ; Soribah Kalokoh, our provincial reporter ; Chernor Ojuku Sesay and political insiders serving this newspaper in Freetown and the diaspora ,  COCORIOKO  scored many firsts by being the first Sierra Leonean media to break some epic news to the world. Since most newspapers in Sierra Leone are not  produced daily, COCORIOKO  provided  the news scoops  first for readers in the diaspora and Sierra Leone.  For instance, while people in Freetown were being eaten away desperately  by anxiety  and wondering how they will know about  who had won the SLPP  Delegates'  Conference nomination to become the party's Standard Bearer for the 2007 General Elections  on that dramatic Sunday in Makeni, COCORIOKO  had produced the results online within minutes of the election in Makeni.
One of our well-wishers , Bishop Sam Boyabei ( of the Army of God Ministry in Freetown ) , presently living in New Jersey  read the story and was the one calling people in Sierra Leone to inform them what he had read in COCORIOKO–Vice-President Solomon Berewa had won it. Thus , people within Sierra Leone had turned to an internet newspaper in the U.S.  to get the reports of a crucial event happening in their country. It had  also happened in 2004 when Chief Hinga Norman and other CDF  leaders were arrested by the Special Court for alleged war crimes .We had known about it in the U.S.  and published it within minutes while people in the city did not know what had happened until hours later when the news came on the air. We were also first to tell the world  and Sierra Leone that Immigration Chief Gloria Newman-Smart had died. We were also first to inform Sierra Leone minutes after it happened that the wife of Vice-President Solomon Berewa had collapsed at the Atlanta International Airport and died .
COCORIOKO  therefore became a Sierra Leonean success story in 2005, despite being a non-profit organization being provided free , with the owners not receiving a cent from any source. . Our achievements did not end there. Some worthy and important personnel also joined the editorial staff of the newspaper. New Jersey Community leader and member of the very important Franklin Township Board in Somerset, Mr. Alex Mansaray became an executive member of COCORIOKO. He was followed by Mr. Foday Mansaray , a noted and flourishing Morgage banker in the U.S. The Editorial Board also became blessed with the addition of ace radio journalist in Liberia and one-time newspaper editor of FOOTPRINTS  in Freetown, Mr. Seidu  SHERMAN, a fantastic writer .He was followed by another great writer, Martin Kijangbe  and FBC graduate and excellent writer , Dauda Sekou Bangura, who was Editor of the SIERRA LEONEAN NEWSLETTER  magazine in New Jersey.  And just last week, another brilliant writer, Alpha Saidu Bangura, who lives in Maryland, joined the Editorial Board. God therefore blessed us abundantly in 2005. What more could one ask from God ?
With all these valuable personnel in the paper, 2006 is going to be the year of consolidation of our victory, by the grace of God.  . We will strive this year to make our huge and massive potentials make a big difference. With God's help, grace and guidance, we will provide better service to our readers this year.
We also want to make 2006 a Year of Positivity. During the period we were being flooded with spam and obscenities, our readers used to advice us : "Just forget it all and pay more attention to that which you are excellent  at–Providing news" . We are going to pay more attention to better, loftier and more patriotic ideals this year. We will make 2006 a year when Sierra Leoneans will be grateful that somebody designed the internet.
We want to thank you all, our readers, for your cooperation and encouragement. If we did not publish your comments in our Guest Book, please do not despair. We will add them to our archives. We thank you for your kinds words of praise which encouraged and energized us during our bleak moments.
We wish you all a happy New Year and may we  not tread the paths of opportunism and sycophancy .May God help us work for the truth and write only the word that contains the truth, to quote Karamoh Kabbah.