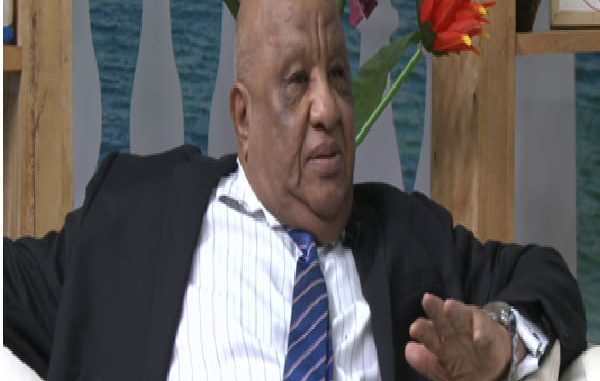 The twelve man jury empanelled by the High Court of Sierra Leone on Wednesday 1 July, 2020 returned a verdict of not guilty for Rtd. Major Alfred Palo Conteh who was facing treason related charges.
He was however found guilty on two counts of possessing a loaded weapon in a public place and unlawfully keeping a number of small arms. He had originally been charged on sixteen counts.
The adjudicating Judge Hon. Alhaji Momoh Jah Stevens convicted and sentenced Alfred Palo Conteh to twelve months for each count.
Responding to this and other matters related to the above verdict was erudite lawyer of several years' standing, Francis Gabbidon.
Speaking during AYV's Wake up Sierra Leone programme on Monday 6 July, 2020, lawyer Gabbidon said : "First of all, I was of the view that it was the wrong charge. I have been in this profession for forty eight years. I have seen every treason trial since 1972. If there was one trial that did not fit treason, it was this one.
"When they told me the facts of the case; that is was based basically on the fact that he went to State House with a gun and that he went to assassinate X, Y, Z; I mean that was rubbish.
When President Reagan was shot in the United States of America, it was murder. Shooting a head of state does not mean it is treason; that is, if you shoot. It is murder. And this was stated clearly by the defense counsel. I don't know whether the Judge accepted that. If he had accepted that, the case should have stopped long ago. Most of us seasoned lawyers were against that charge.
The Law Officers Department no longer has experienced lawyers. The sooner we try to do away with treason trials in this country the better. Most of the time treason trials are political, they are not legal. As far as I am concerned it looked like a political matter. The reason why I say so is because the prosecutor said the reason for Palo Coteh taking a gun to State House was to avenge his uncle.
This thing happened over twenty-eight years ago. I don't think in his haziest of mind he would go there to assassinate a sitting president with the massive security apparatus at State House. The police did the right thing. They said they were investigating 'unlawful possession of arms'. To me, I do not know what the evidence was to charge for treason.
"Treason is when a group of persons (it's hardly one person) prepare an endeavor to overthrow a government. That is the bottom line. But one man who has been invited to State House to attend a COVID-19 meeting – there is no way it can be treason.
"The Attorney General is a brilliant person. I taught her. But in this case I disagree with what she did. She is a good woman but I think this was a fundamental blunder. Why I say so is because you have some solid people in that office who were not used in this case.
There is a Mr. Farmer who has practiced for 28 to 30 years; there is a Mr. Soyei, and the DPP. In fact these matters fall under the auspices of the DPP. I cannot see all of them having a meeting and agreeing to disregard the police angle and instead agree to charge treason.
The Judge unfortunately did not go into the details. It was the Jury that saved this case. If it were the Judge alone, I wonder whether he would have come to that conclusion.
"There are a lot of personal issues in this matter which I got to know later on from reliable sources and if it is true, we do not want that again in Sierra Leone. I do not want to hold a grudge against you and wait for the opportunity to lock you up. It should be based on the evidence and I do not think there was evidence to constitute the charges.
Responding to questions as to who should take the fall for the loss of revenue pumped into this trial, Gabiddon said: "In an advanced country, those who prosecuted would have resigned or would have left office.
This is not only about themselves but the state which becomes a laughing stock, taking note of the fact that this matter was keenly followed by the international community.
For you to lose thirteen out of fifteen counts is a disaster. If I was the AG, I would have resigned. The way this case was hyped, you would have thought Mars was falling down! So I think she should do the decent thing and submit her resignation and the president has the prerogative to accept or reject her resignation."