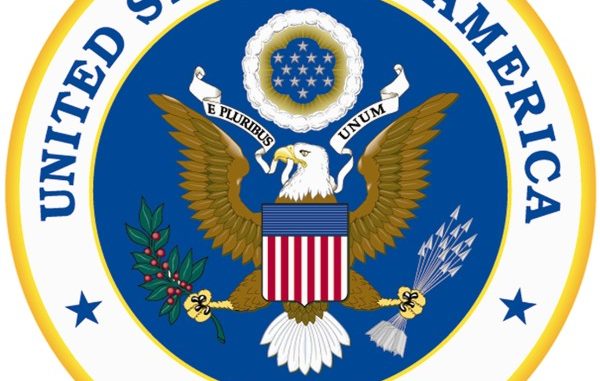 Embassy of the United States of America
Public Affairs Office
Freetown July 16, 2014
Contact: Boa Lee
Tel: 076 515 000
NOTICE TO THE PRESS
U.S. Embassy and Project C.U.R.E. USA Donate Medical Equipment to Military Hospital
FREETOWN, SIERRA LEONE – The U.S. Government in collaboration with Project C.U.R.E.
USA will donate two 40-ft. containers of hospital equipment to the 34 Military Hospital of the
Republic of Sierra Leone Armed Forces (RSLAF). The handing over of the equipment will
happen on Thursday, July 17 at 10 a.m. Chargé d'Affaires of the United States Embassy in
Freetown Kathleen FitzGibbon will deliver a keynote speech at the ceremony.
In January, a team from Project Commission on Urgent Relief and Equipment (Project C.U.R.E.)
USA conducted a needs assessment at the military hospital to determine what kinds of equipment
the hospital needed. The equipment that will be handed over to RSLAF on July 17 includes
syringes, needles, hospital gloves, lab coats, wheel chairs, maternity beds, pediatric beds,
stethoscopes, transformers, IV catheters and extensions, and a wide range of other accessories.
This is the second container to arrive in support of the RSLAF military hospital. The donation
totals over one million dollars.
Project C.U.R.E is a U.S. based non-profit organization that donates medical supplies to African
military hospitals.
Media representatives are invited to cover the event at 34 Military Hospital – Administrative
Building. To RSVP, media representatives may contact Information Media Assistant Wotay
Kamara via email at kamaraw@state.gov or via telephone at 076-695-357. Members of the press
should arrive at least 15 minutes prior to the start time, and come with credentials or a note on
letterhead from their media house indicating they are employed as a journalist.
###