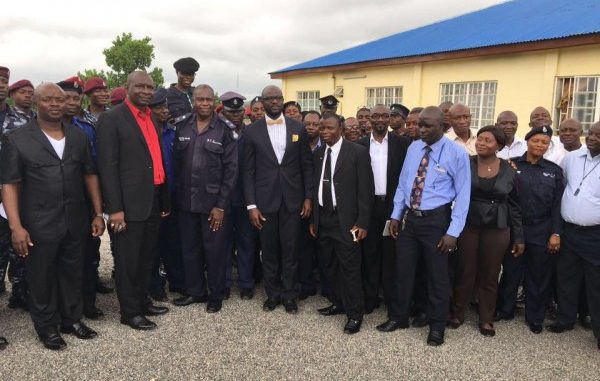 In a bid to reassure the country that the fight against corruption is on course, regardless of the leadership change; and to demonstrate commitment to the fight against corruption, the Comissioner, Mr Ady Macauley, Esq., has completed a familiarization visit to the eastern district of Kono.
Addressing Civil Society, press men and representatives of MDAs at the Koidu Town Hall, Commissioner Maculey laid the marker by selling his distinct approach to the fight against corruption. In his book, grand corruption is not only defined by the amount of resources involved, the status of the person involved, but also by the effect of the corrupt infringement on any person, society at large, or the state. The commissioner pointed that he would equally seriously target petty and grand corrupt offenders; in other words his road map would be the "Tigers and Flies" approach. He emphasized the need for Stakeholders to join the fight against xorruption as the ACC cannot singularly eradicate graft.
The Commissioner, updated partners on the successes and current projects of the Commission. He gave a brief background on the PBN initiative and encouraged all to support it.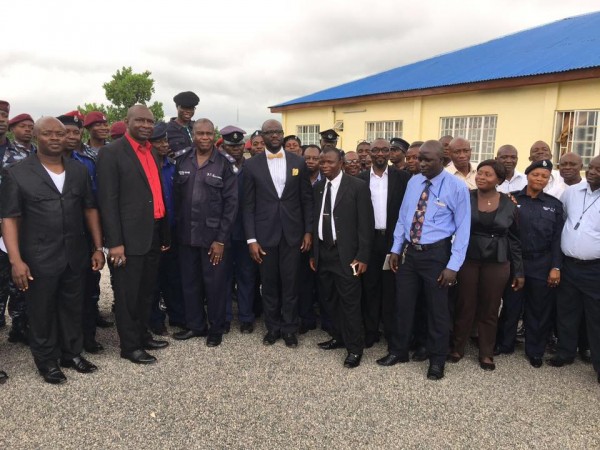 Earlier in the day, Commissioner Macauley, and his team addressed the SLP at their District Police Station in Tankoro. He also visited the Paramount Chiefs of Tankoro and Gbense Chiefdoms, Chief Saguee and Chief Kamachendeh respectively.
The tour ended with a visit to the Ministry of Education Science and Technology; and the Kono Government Hospital, where he was taken on a conducted tour of the facility.
At the Ministry of Education, the Commissioner had cause to order workers of the Kono District Council to distribute school materials that have been supplied by the Ministry of Education and UNICEF to the targeted Schools by Friday 3rd June 2016. These supplies, the Commissioner was informed, have been in storage locked in conatiners for a considerable time whilst pupils of targeted Schools are badly in need of these materials. They include books, pens, soaps and other school supplies. The information gathered points to delays from the Kono District Council in releasing funds to the Ministry of Education staff for distribution.