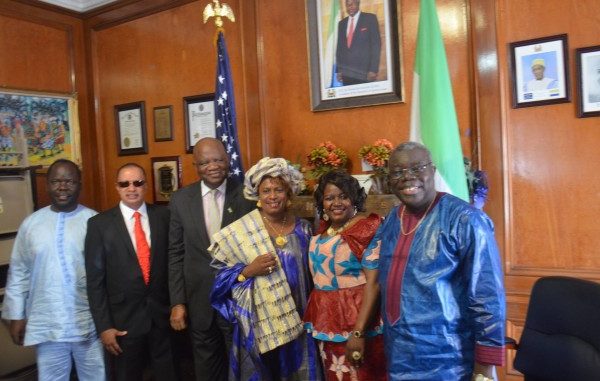 On Friday August 26th, 2016 Ambassador Bockari Kortu Stevens commissioned Mrs. Isatu Neneh Timbo Nwokedi the newly approved Honorary Consul of Sierra Leone to Los Angeles, California and encouraged her to continue with her good and virtuous job in supporting Sierra Leone through partnership.
"We are aware of your help and hard work: you supported your Country before, during and after the Ebola crisis.

"In as much as we need more of that kind, President Ernest Bai koroma has instructed that we seek partnership in development from business concerns.
"Go out and get investors to tap into the resources in Sierra Leone to enable them empower our own people. Said Amr. Stevens. Adding,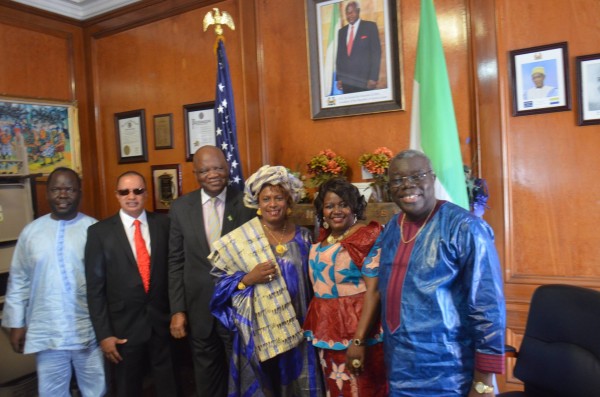 "When I speak of investors, I am not only referring to American born entrepreneurs from the United States of America, but also to tap into the resources of Sierra Leonean entrepreneurs now residing in the U.S.A." Said Amr Stevens.
According to him, "we have revised business laws which are very friendly and protective of the interest of investors.

"As was directed by Dr. Samurah M.W Kamara Sierra Leone's Foreign Affairs and International Cooperation Minister, I now hand you your letter of Commission, and this package, containing your "modus operando"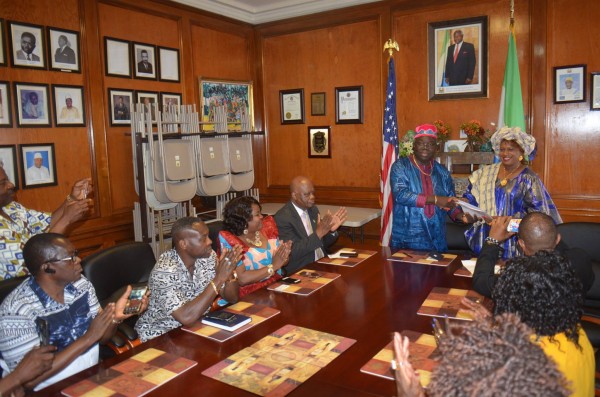 Reacting, Honorary Consul Isatu Timbo Nwokedi thanked God Almighty and thanked President Ernest Bai Koroma for the confidence reposed in her by appointing her " Honorary Consul."
She thanked staff of the Embassy of Sierra Leone for their roles in the process of facilitating her appointment and gave an assurance: "I will justify the confidence you have placed in me."

According to her, "the socio economic and Political developments being put in place by President Ernest Bai Koroma and his government makes our Country (Sierra Leone) to be at a vantage position to receive international investments, commerce and tourism. "The need has never been greater for every bona-fide Sierra Leonean with love for his/her nation in his/her heart to join the President's endeavour and enterprise to bring the above mentioned progress and benefits to our nation.

"As Honorary Consul, I take this opportunity to assure President Ernest Bai Koroma and his government that I will do my best to help get more investments in trade, Commerce and tourism and work collaboratively to actualize and rebrand the image of our Country. " Present were hosts of Embassy officials and Family members Of Consul Timbo Nwokedi.