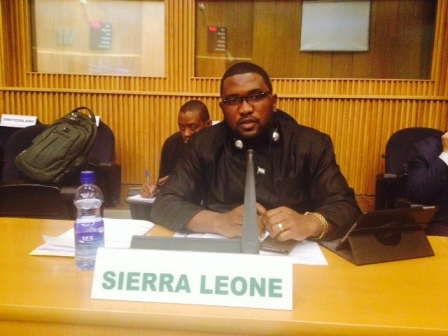 POSTED BY: PUBLISHER AND CHIEF EXECUTIVE OFFICER KABS KANU MAY 22, 2016
The Deputy Permanent Representative of the Permanent Mission of Sierra Leone to the African Union in Addis Ababa, Ethiopia , has arrived in New York to attend the 10th Joint Annual Consultative Meeting between the Peace and Security Council of the African Union and the United Nations Security Council.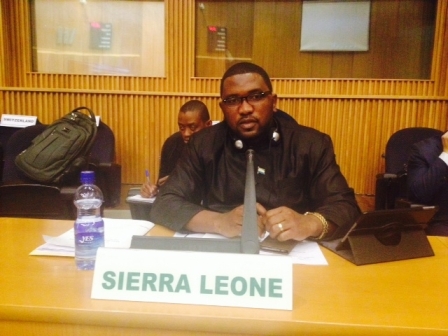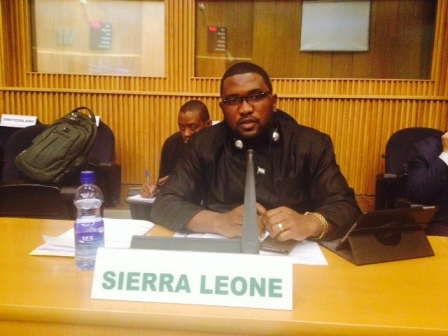 AMBASSADOR ISMAIL KOROMA
The event, which starts tomorrow, will commemorate a decade of the joint consultation between the two Councils. It will provide the opportunity for members of both Councils to take a strategic view at their partnership, as well as find ways to strengthen their cooperation moving forward.
Sierra Leone will be participating as a member for the first time in such meeting since it officially became a member of the AU Peace and Security Council in April this year , through the dynamic leadership of His Execellency the President Dr. Ernest Bai Koroma and his team at the AU Mission in Addis Ababa, led by Ambassador and Permanent Representative Osman Keh Kamara.
The Ambassador was met on arrival by the Head of Chancery and Minister Plenipotentiary of the Permanent Mission of Sierra Leone to the UN, Mr. Alhusine Sesay, ESQ.
The Government International Media Network in New York will bring you all the details and photographs.