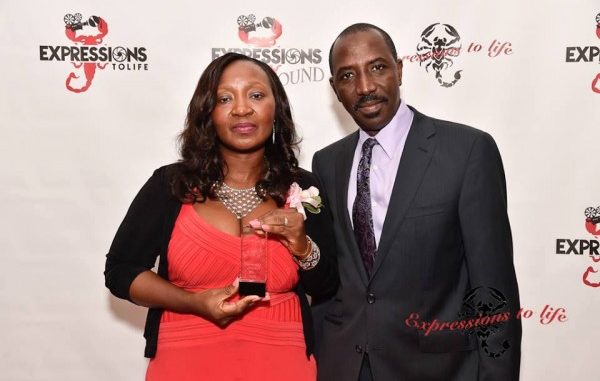 By Jacob
Sax Conteh

Aminata Bangura and her husband Mohamed Bangura are professional
health workers in Boston with an extraordinary vision for Sierra Leone. They
want to empower every impoverished Sierra Leonean by providing them access to
adequate medical care and the ability to start their own business. Instead of
hiding behind computer and tablet screens to vent about the deplorable health
situation in Sierra Leone, the  Banguras have used their own money to build a
Clinic in Angola Town, Freetown as well as help rural communities in southeast
Sierra Leone by providing them medications and treatment for common
ailments.


Unlike other charitable organizations that often collect millions
of dollars but only use a fraction of that money to help improvised Sierra
Leoneans, Amina's Community Health Center matches the money they get from donors
to implement their programs. When massive flooding temporarily displaced
hundreds of Freetown residents recently, without fanfare or soliciting for
donations, the organization donated a hundred bags of rice to the displaced
residents.


On a clear crisp Saturday night on October 10, Amina's Community
Health Center conducted a fundraiser dinner in Boston to raise funds for the
expansion of their work. The fundraiser was a success, raising close to two
thousand dollars by the time all the numbers are tabulated. This is a remarkable
feat for an organization which has been funded mostly by the
Banguras.



Amina's Community Health Center is looking for help from all those
who care for the poor people in Sierra Leone.  Since the organization is a
registered non-profit 501(C), all donations in the U.S. are tax-exempt.


Please visit the Amina's Community Health Center website at
http://aminaschc.org and support a transparent organization that makes a
difference by changing lives.