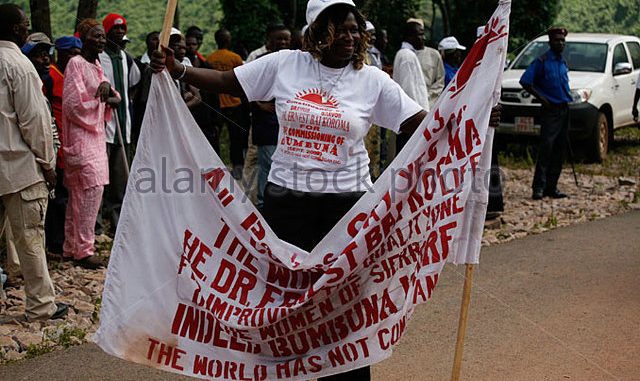 Mohamed Sankoh (One Drop)
The bespectacled Dr Mohamed Gibril Sesay, the current Deputy Minister of Foreign Affairs 1, as I see it, is a man for all seasons. He is a journalist, poet, lecturer, novelist, and politician. Added to those epithets, he is a man who potpourris intellectualism with heavy doses of 'Savismanism' which he normally spices with snippets of 'Crojimmy-ian' jokes and anecdotes.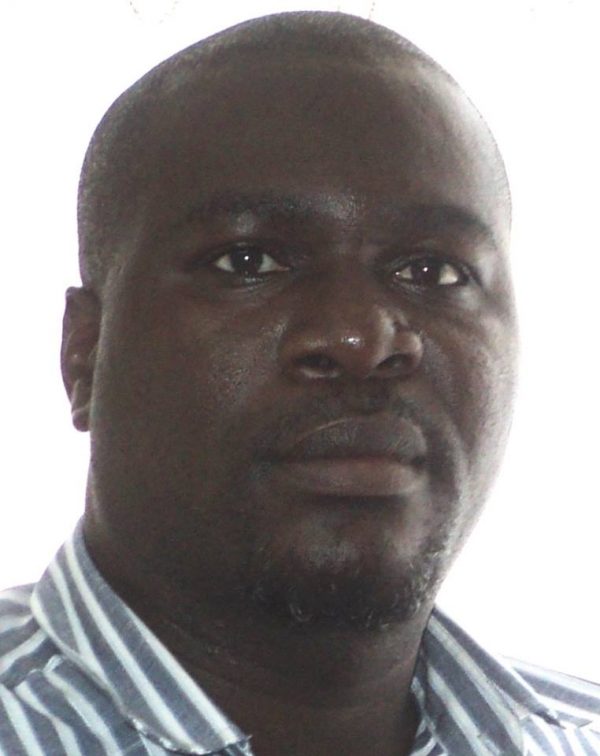 Albeit he lives in Spartan sophistication; his simplicity is so unpretentious that he can mingle with either 'raray boy dem nar ghetto' or Abacha Streeters without anybody taking notice of how great he really is. And he is a walking encyclopaedia and a dammed reservoir of knowledge that even when he remains silent on any contemporary debate(s), people are sure to always learn something from his reticence.
But over the weekend Gibril Sesay (as he is fondly called, and he hates being called "Doctor" or the "Dr" prefixing his first name) didn't write about or on Sociology. He didn't write or talk about poetry. He didn't even talk about his new novel "The Fate of the Foetus". He simply engaged in political-journalese on social media.
In commenting on the current political hooha on whether to resign or not in relation to those who intend to mascot the ruling All People's Congress (APC) in the 2018 Presidential election, Gibril Sesay wrote: "I really don't get this. Why should comrades in the APC allow talks of resignation or non-resignation to fill up valuable time for strategizing at this crucial time—the very beginning of the electoral year? Why must we buy in into this perennial habit by our political opponents to delegitimize the APC and its supporters? How many people talked about resignations when so many SLPP ministers and ambassadors were queuing up to be Berewa's running mate…[in 2007]?"
Probably I might have eaten it with Potato Leaf, but I can't faintly recall that Momodu Koroma, who was Foreign Affairs Minister in the eleven years' rule of the Sierra Leone People's Party (SLPP), resigned even one week before he was named running mate to Solomon Ekuma Berewa. I can't also recall whether Kanja Sesay resigned even a day as Commissioner for the National Commission for Social Action (NaCSA) when he showed interest in becoming the running mate to Mr Berewa and was openly campaigning nationwide with NaCSA funds! And, funnily, it was this same 1991 (Peter Tucker) Constitution that was still in operation. And nobody was talking about provisions in the Constitution because it was their SLPP that was in power.
But as Gibril Sesay notes, in his article under review, "[APC]…comrades are buying into our opponents grey-brushing whatever we do with their suggestions of illegitimacy…" How true! When the late Tejan Kabbah appointed Dr James Jonah as Finance Minister, after the latter had conducted the elections in which the late Kabbah had won, lawyer Charles Francis Margai never saw any provision in the 1991 Constitution that contradicted such moral indecency simply because he was Internal Affairs Minister. When the SLPP disbanded the national army and made a Nigerian, Maxwell Kobi, head of our security forces, those in Civil Society today didn't raise a finger in protest. And when the SLPP of Tejan Kabbah 'Borbornize' our senior police personnel and made a British Constable, Keith Biddle, head of our police force, those who are now in the National Election Watch (NEW) never coughed in annoyance simply because it was their system.
And talking about constitutionality? How many times did the Tejan Kabbah-led SLPP government bastardize the 1991 Constitution and set precedents without Charles Margai; those who are now in the SLPP-leaning CSOs or those old-new people in NEW raise a finger or cough in protest? When Solomon Berewa was appointed Attorney General and Justice Minister, he appeared before Parliament as mandated by the 1991 Constitution. But when Mr Berewa became Vice President and had one of his protégés, Eke Halloway, appointed as Justice Minister; he 'loopholed' the Constitution and advised the SLPP to treat Parliament in the manner in which a snobbish elite would do a bunch of Abacha Streeters! And when Parliament extended the life of the Tejan Kabbah-led SLPP government by two six months, there were no undertones of "More Time".
So, what is good for the elites of Mount Aureol should also be good for the Abacha Streeters because they are all canopied under the "One Man (or Woman) One Vote" democratic tenet. And the APC has not been doing anything out of the ordinary, since the September of 2007 to date, but only strictly following most of the precedents set by the Tejan Kabbah-led SLPP government.
But when it comes to the issue of selecting/appointing its leaders, the APC will never be the SLPP which is known for cutting down the political careers of its own. When Harry Will showed interest in challenging the late Tejan Kabbah for the party leadership; Pa Kabbah activated his in-law in the Anti-Corruption Commission (ACC), Commissioner Henry Joko-Smart, who swooped on Mr Will as a starved hawk would do its prey! When Momoh Pujeh showed interest in the SLPP leadership; trumped-up corruption charges were levied against him and he was convicted. When the late Chief Samuel Hinga Norman evinced the slightest sign of leading the SLPP; Pa Kabbah let loose the Special Court on him and what happened later was, and will always be, a dark spot on the SLPP collective conscience. And ask even the querulous and garrulous Charles Margai, he will tell you stories of how he was treated like a used toilet paper by the SLPP because of his interest to lead that party!
But the APC will never play the SLPP fool and out-ballot itself through political miscalculations and disunity! As John Sisay, one of the APC flagbearer aspirants, succinctly put it recently in Kono: "APC [aspirants] will not fight over leadership and whosoever wins the flagbearership will win for the party". That means, even if those who will be eventually denied the APC mascot are not satisfied with the selecting/appointing process; they will be wiping their tears while at the same time singing the APC Victory Song.
And besides, President Koroma is not planning to retire in an SLPP administration. That is why, as an unrepentant Koromaist, I will arrogantly state here that President Koroma is the be-all-and-end-all in the APC. He holds both the knife and yam (to quote the late Chinua Achebe), and he knows how and where to slice that yam to satisfy everyone in the APC. In fact, the nightmarish thought of the SLPP retaking the rudder of state is sure to frighten every APCer into unity!
And as Dr Mohamed Gibril Sesay concludes, "[the APC should be] wary of diversionary tactics… let's not be distracted from the ultimate concern…our party victory [in 2018]. Let's be united and focussed". Sure. And if I should give a WhatsAppian (another One Dropian dropped word!) concur to that, I will simply say: Lol.
medsankoh@yahoo.com/+232-76-611-986