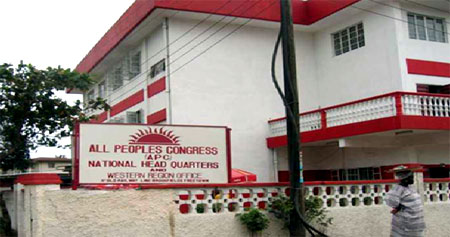 PRESS RELEASE
An article published on the Tuesday 1st April 2014 edition of the Global Times Newspaper Titled "APC endorse Moseray Fadika" and the inside story subtitled "APC Youth Endorse Moseray Fadika" has invited the attention of the leadership of the APC National Youth League particularly on some illusions purporting a nominal endorsement of a particular Comrade for the next leadership of APC Party.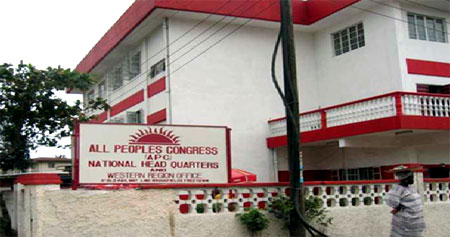 The article further suggests an open organic support of the mention comrade for the flag bearer contest for a possible succession of the current leadership.
The same article went on to negatively present other senior comrades of the party who are perceived to be contenders aiming to dent their characters for the next leadership contest in the Party.
The article did not only lack a clear attribution but also falsely written and on no account representing the collective voice of the APC youth. The leadership of the APC National Youth League which is the organ officially representing the voice of the APC youth has therefore strongly condemnedthe details of the said article thus completely disassociating itself from that implicative pronouncement.
The APC Youth League will also like to bring to the notice of the entire membership of the party and the general public that as an organ, we are very much consistent with the current Leadership agenda to deliver on the party's manifesto and deeply engulfed to the thorough legitimate performance of President Ernest Bai Koroma's Agenda for Prosperity on whose platform we believe we must bank our political capital for the entrance of next dispensation.
The public must also be notified that the issue of leadership succession for the party is a very silent alarm to our collective concentration to performance. Whilst we are very conscious of these facts, the APC National Youth League has not made any pronouncement in support of anybodycognizant of the Party's 2012 Convention Resolution for the next Delegates Conference.
We are therefore admonishing all to stay-off misusing the APC youth position regarding succession in the spirit of party solidarity.
Signed
…………………………………………..                                                ………………………………………….
National Youth President APC                                                 Ag National Youth Secretary
Long Live APC                                                 02/04/14