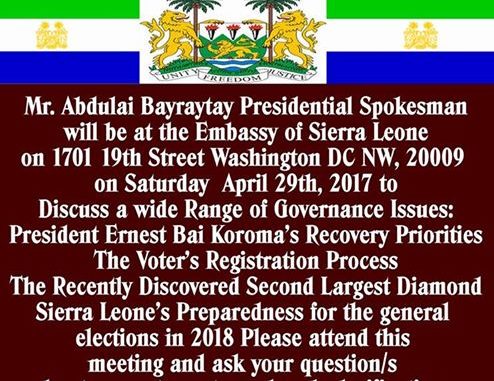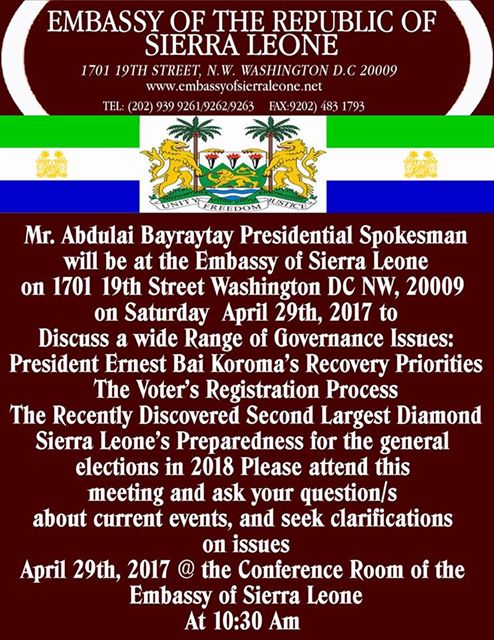 APC Youths endorse President Koroma as Life Chairman of the party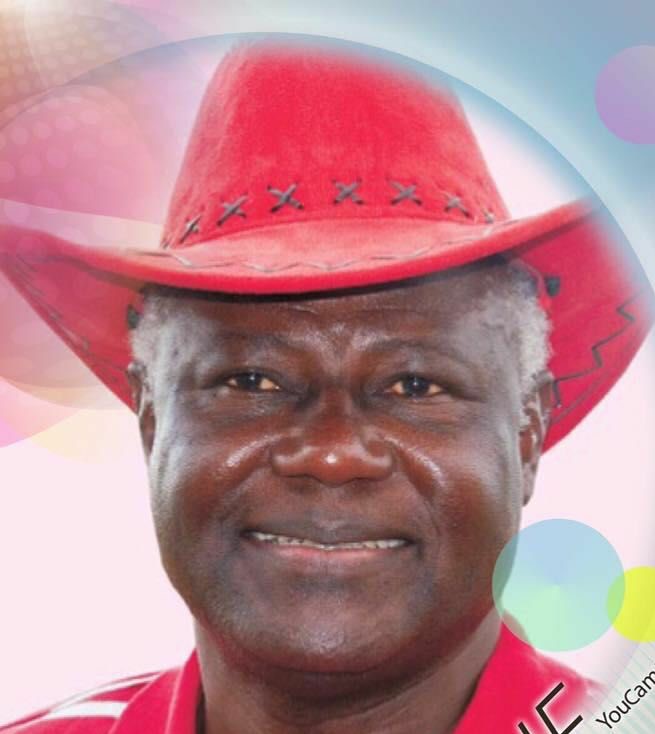 BY KABS KANU :
If all goes well, President Ernest Bai Koroma will not slip into oblivion when his term of office as President of Sierra Leone expires and a new government is elected on March 7, 2018.
The young people of the party want him to stay on as Chairman of the All People's Congress ( APC ) .
At the two-day APC Youth League Delegates Conference which ended in Port Loko today, the APC  youths resolved  that President Koroma remain Chairman of the APC  for life. The resolution was presented to their delegates and was voted for and  endorsed. The resolution will now go to the party leadership for approval.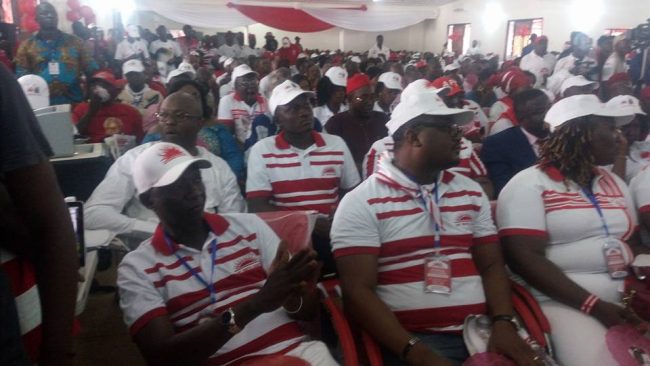 APC YOUTHS AT TE CONFERENCE
Ahead of the APC  Delegates Convention,  Sierra  Leone's Minister of Fisheries who also doubles as, President of the APC Women's wing. Madam Elizabeth Mans has called on comrades  of the APC  to endorse Dr. Ernest Bai Koroma as Chairman and leader of the  APC PARTY.  She is confident that there will be no contest in that regard.
According to our reporter, Clarence Cole, there was tremendous consensus among the youths about having President Koroma as the life time Chair and leader of the party.
At the many APC Whatsapp forums, divergent opinions reigned about the issue but majority of APC  supporters favored the endorsement by the APC  youths.