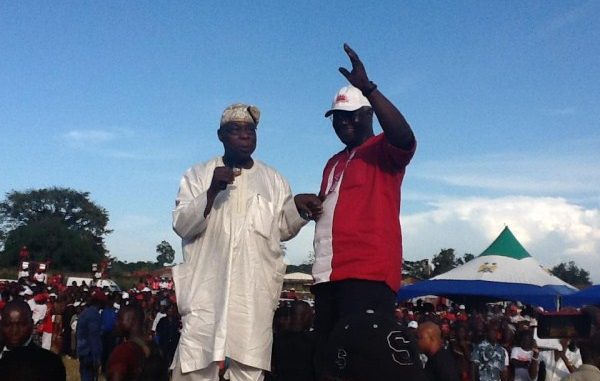 Maada Bio is forlorn tonight as he estimates the  continued incalculable   international damage to his respect and credibility. First, the Sierra Leone People's Party ( SLPP )Presidential candidate was denied an entry visa to the United States . He  desperately tried to enter America before the November 17 Presidential elections to hook up with his increasing restive and anxious supporters in the U.S. who badly needed the visit to prove a point that Bio is not facing international isolation, marginalization and rejection, but nothing he did succeeded as he continued to receive a firm and uncompromising NO  from the American officials who do not want him in their country.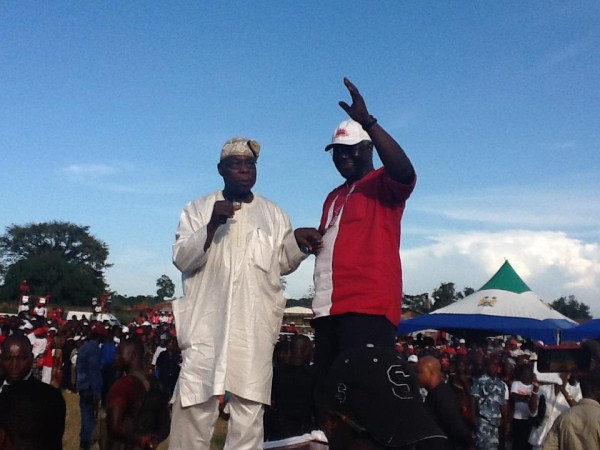 Those SLPP  supporters fooling themselves that the recent prediction by U.S. Ambassador Michael Owens that there would be a runoff was a sign that the U.S. recognizes the presidential candidacy of Mr. Bio do not really understand the intricacies of international diplomacy . The ambassador was merely trying to demonstrate  that his country was neutral in Sierra Leone's political affairs. It would have been more diplomatically inappropriate for the American ambassador to have predicted that President Ernest Koroma would win the elections, even if he believed that it would happen. The ambassador had to give a semblance of neutrality so that when President Koroma wins, nobody will try to foolishly capitalize on the predictions of the ambassador to accuse the U.S . of interfering in our national elections. Mr. Owens knows deep within his heart that Maada Bio is not fit to be President  anywhere because he is a blacklisted human rights abuser and extrajudicial mass murderer. If the ambassador really thought highly of Bio, he could  have prevailed on his consular division to grant Bio the visa he had sweated buckets to get in Freetown . Though the ambassador did not have the right to comment on our elections, predicting a runoff was  the lesser of two evils. Out-of-place as his statement was , it was not an endorsement of Bio's relevance or indispensability to our political process.  The Americans do not want anything to do with Bio. Period. He managed to go to the UK  and was snobbed there as well by the ruling government , not to mention the dressing down he received from the BBC Focus of Africa presenter when he tried to badmouth President Koroma. So even our former colonial masters loath Bio.
Now , even within the African continent, Bio is receiving the snob.
YESTERDAY, ONE of Africa's most outstanding and respected elder statesmen, former Nigerian President , Ret.General Olusegun Obasanjo , travelled all the way to Kamakwie to endorse the presidential second term aspirations of President Ernest Koroma. This endorsement was a major boost for the President . Obasanjo remains one of the most relevant and important voices in African socio-political dynamics. He is highly respected by his peers –The African leaders –who depend upon him for wisdom and direction in solving Africa's multitudinous problems. He has a strong voice in the continent and when he endorses any presidential candidate, expect African leaders to believe that the candidate has all it takes to be the model president of an African country , because they trust Obasanjo's foresight and judgement.
Obasanjo's importance is summed up by the following comments made about him by the African Progress Panel :
"Olusegun Obasanjo was President of the Federal Republic of Nigeria from 1999 until 2007. Upon leaving office, he oversaw the first civilian handover of power in Nigeria from one democratically elected leader to another."
"Obasanjo has played a pivotal role in the regeneration and repositioning of the African Union – with the African Peer Review Mechanism (APRM) designed to engender and promote the ideals of democracy and good governance, and the New Partnership for Africa's Development (NEPAD). He has consistently supported the deepening and widening of regional cooperation through the Economic Community of West African States (ECOWAS) and the Co-prosperity Alliance Zone incorporating Benin, Ghana, Nigeria, and Togo. He has at different times served as Chairman of the Group of 77, Chairman of the Commonwealth Heads of Government Meeting, Chairman of the African Heads of State and Government Implementation Committee on NEPAD."
"He was also involved in international mediation efforts in Namibia, Angola, South Africa, Mozambique and Burundi. In 2008, United Nations Secretary-General Ban Ki-moon appointed Obasanjo (GCFR) as his Special Envoy on the Great Lakes region, and is integral in the ongoing mediation efforts in Eastern Democratic Republic of the Congo. "
Anyway, Obasanjo's endorsement of President Koroma was not surprising. President Koroma is one of the blue-eye men of the international community .He is loved locally and internationally because of his commitment to his job, his sincerity , hard work and achievements.