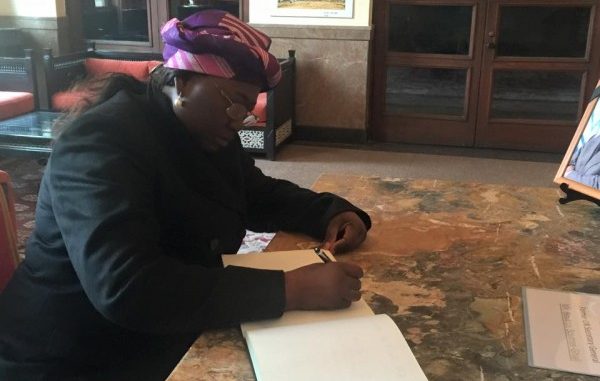 Sierra Leone's envoy to the People's Republic of China has paid gleaming heartfelt tribute to the late Boutros Boutros-Ghali, an Egyptian statesman and first African Secretary-General of the global body-the United Nations, referring to him as somebody that played a crucial role in the growth of UN and in fostering world peace.
Madam Momoh was on Thursday, 25th February, 2016, reacting to the death of the former UN Secretary-General, prior to arriving at the Egyptian Embassy (oldest African Embassy in China opened 1956) for the signing of a Condolence Book in memory of the late top African Diplomat.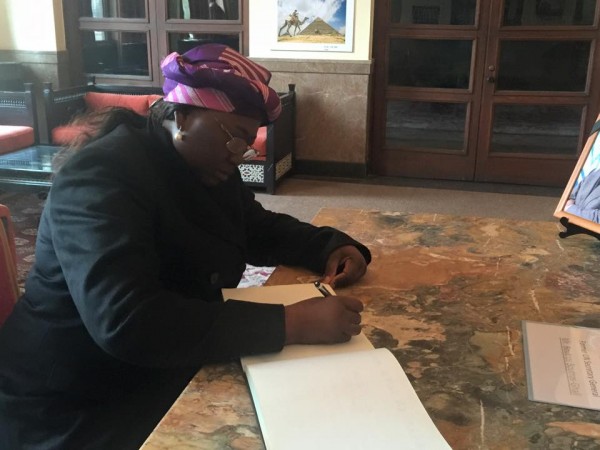 The late Diplomat, envoy Momoh said, was an epitome of great success at the UN, and a great man whose chapter cannot be easily forgotten by Africans in particular and the world at large, also referencing how his country, Egypt has been a major player in the African continent, specifically touching on the ties between Egypt and Sierra Leone.
Signing the condolences Book, Madam Momoh conveyed, on behalf of the President, Dr. Ernest Bai Koroma, Government and people of Sierra Leone "deep sympathy for the passing away of a great man, Mr. Boutros Boutros-Ghali."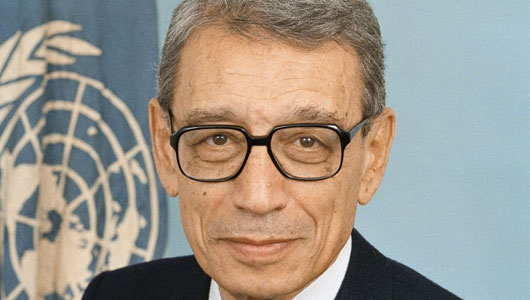 Born on November 14, 1922, Boutros-Ghali is reported to have received a Ph.D. in international law from the University of Paris (1949) and "then held a professorship at Cairo University and lectured in international law and international affairs at various universities and institutes in the United States, Europe, India, the Middle East, and Africa", reports state.
During his tenure as UN secretary-general from 1992, Boutros-Ghali, reports indicate, "Vigorously supported UN mediation in post-Cold War strife. His term saw lengthy and difficult peacekeeping operations in Bosnia and Herzegovina, Somalia, and Rwanda."
He died at a Cairo hospital on February 16, 2016, aged 94.
John Baimba Sesay
Information Attaché
Sierra Leone Embassy
People's Republic of China