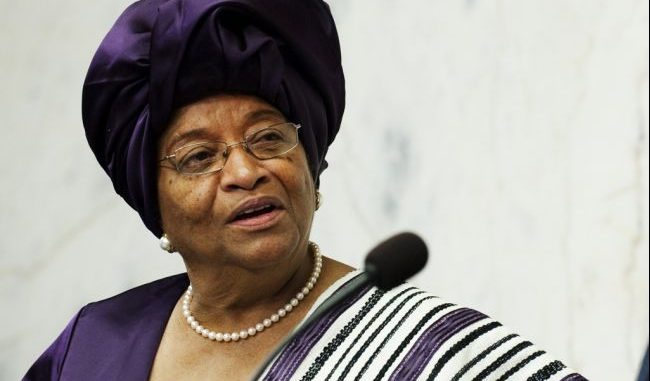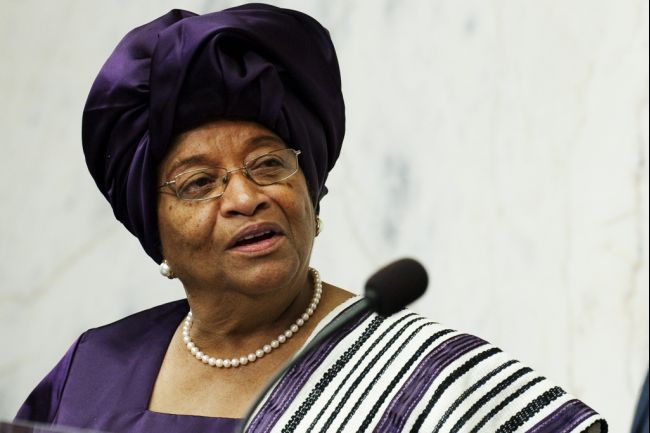 Tuesday October 4, 2005
The race for the Liberian Presidency has become more fierce and tense with Mrs. Ellen Johnson -Sirleaf of the Unity Party ( UP )  and former football star , George Opong Weah  of the Campaign for Democatic Change ( CDC ) going head -to-head for victory .
While the bulk of George Oppong Weah's supporters remain city youths and throngs in Monrovia  who were captivated by his soccer wizardry, Elllen Johnson -Sirleaf has made significant inroads into the hearts of prospective voters in the interior and that clearly makes her the hottest favourite to win the elections on October 15.
Mrs. Johnson-Sirleaf 's bludgeoning popularity is being enhanced by her experience in government in Liberia where she served the regime of the late President William R. Tolbert as Minister of Finance in the 1970s until the April 12, 1980 military coup , led by the late then Master-Sergeant Samuel K. Doe.
Mrs. Johnson-Sirleaf is also trying to turn tables by stressing her experience in the international field of finance , having worked with the World Bank for a considerable period where she excelled herself.
If Mrs. Johnson-Sirleaf wins, she will become the first-ever elected President of an African nation. But her opponents are trying to unhinge her campaign by dwelling on her support for the former rebel kingpin , Charles Taylor, whose insurgency into the country she allegedly financed. The saving grace for Mrs. Sirleaf is that she supported Taylor at a time when the rebel leader was massively popular and his invasion of Liberia welcomed by the people. At that time, even radical students and the country's intellectuals, all determined to see the last of Doe, supported Taylor.
George Oppong Weah has tremendous grassroots support .His advantage is his generosity and the fact that his public profile has never been tarnished by involvements with old politicians , rebels or warlords. People think that he will give Liberia a fresh start.
However, his antagonists are capitalizing on his lack of experience.
The election itself entered a phase of uncertainty last week when the Supreme Court ruled in favor of  independent presidential candidates who had earlier been rejected by the National Elections Commission ( NEC). The sudden re-entry of more presidential candidates has raised the possibility that the date of the elections may be changed , to give these candidates equal opportunities to campaign.