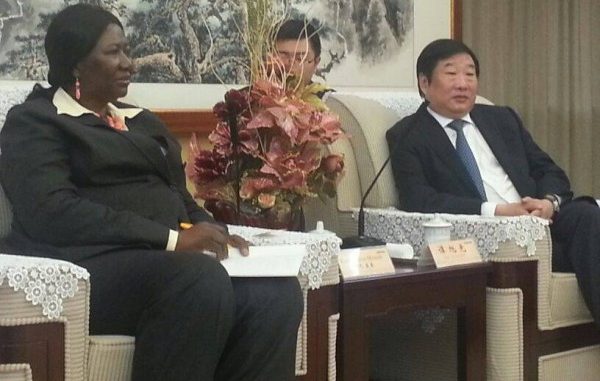 Chargé d' Affairés, Sierra Leone Embassy in the People's Republic of China has said, her country has great deal of investment opportunities in a range of sectors and therefore called on a leading Chinese Engine Manufacturing Group, worth Billions of Dollars, to explore the possibility of operating in Sierra Leone.
Madam Kumba Alice Momoh spoke on Friday 26th June at Weifang City, Shandong Province, North of China during an official visit to Weichai Holding Group, China's number one engine manufacturers.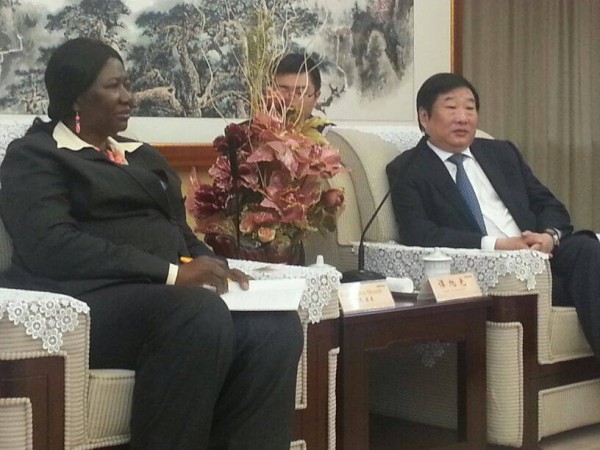 Sierra Leone, Madam Momoh said, is interested in having investors in all sectors, but paid specific attention to power generation and distribution for national development. "We are still a developing country and what we urgently need is power. With power, you can engage in whatever development activities you could think of as a country", she emphasized.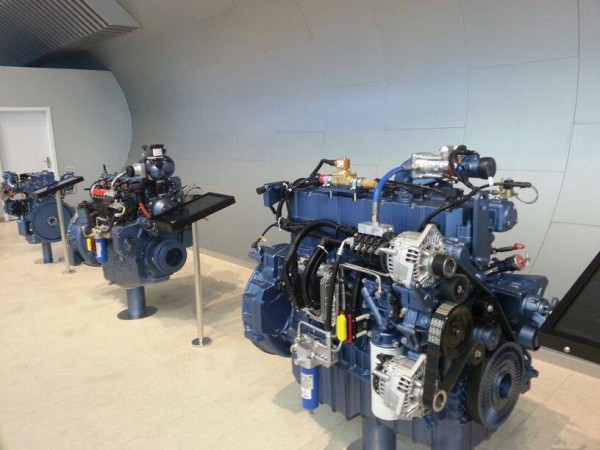 Madam Momoh, accompanied by the Head of Chancery, Unis Sahid Kamara, called on the Group to visit Sierra Leone in the shortest possible time in a bid to do feasibility studies and as well as engage with relevant stakeholders in her development drive, whilst assuring them of Government's commitment to welcome them and also provide the enabling environment for would be investors .
"A company like yours will be needed in Sierra Leone and for us to be onboard, we are grateful" she said, further disclosing her pleasant surprise to know the Group operates in other developing countries like Ethiopia, now hosting the Group's first Small Engines Manufacturing Plant.
Speaking earlier, Tan Xu Guang, Board Chairman, Weichai Holding Group said, they look forward to start operations in Sierra Leone in the near future "not just for the product but to provide customers with good services and create additional value for customers"
With 2014 Global revenue of $25 billion, the Group, Tan Xu Guang said, manufactures engines for heavy trucks and commercial vehicles as they have, for decades been developing their overseas business with the Group now operating in Sudan, Ethiopia and other African countries as well as Europe and America.
Being the biggest producer of natural gas engines with more than 50,000 annual productions, Weichai Holding Group also manufactures marine engines of up to 45,000 kilowatts as well as engines for Fishing Boats, Agricultural Machinery, Construction Machinery, and Heavy Duty Trucks, amongst others.
With its Headquarter based in Weifang, having operating Centers in Beijing and Shanghai, Weichai Holding Group has 50,000 worldwide employees at present and an annual production capacity of 1 million units of engines.
The Group has a Research and Development platform from 5 countries and 9 cities, including Germany, France, Italy and the United States of America. It aspires to become a world-leading international industrial equipment manufacturing group, with core technologies and sustainability, taking engines and vehicles as the orientation and power train systems as the core.
Established in 1946, the Group, in 2012, acquired the Italian Ferretti Group as well as built a strategic alliance with KION Group/ Linde Hydraulics in Germany. It also, in 1995, acquired the French Baudouin Company and in 2009, merged with Yangzhou Diesel Engine Company. It has a number of subsidiary groups.
John Baimba Sesay
Information Attaché
People's Republic of China