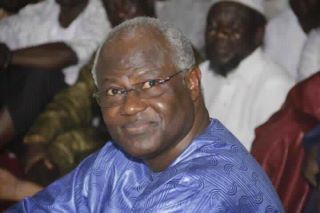 By State House Communications Unit
President Ernest Bai Koroma on Monday 1st December met with the Ebola Private Sector Mobilization Group (EPSMG) at State House, Freetown. The EPSMG was established to develop and advance a coordinated and coherent private sector response to the impact of the Ebola virus disease (EVD) on the nation's economy.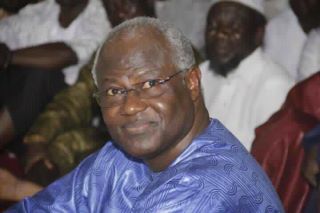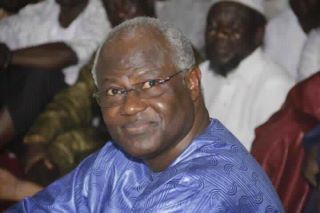 The president thanked the EPSMG for such an initiative and stated that Ebola has affected every facet of society, including the economy. He explained that because of the nature of the disease and its propensity to undermine sustainable development, government is currently preoccupied with breaking the chain of transmission.
President Koroma expressed the need for concerted and coordinated efforts in addressing and restoring the economy back on track. In the midst of fighting Ebola, he said, government is also busy putting bits and pieces together to adequately address post Ebola issues.
He encouraged the EPSMG to continue with their engagement saying that the Ministry of Finance and Economic Development is putting measures in place to engage development partners and the private sector to harness the needed collaboration for a speedy economic recovery.
"We have to come out strongly and we have to move forward," he emphasized, and instructed the Ministries of Finance and Economic Development, Trade and Industry and other partners to work closely on consolidating efforts.
Speaking on behalf of the EPSMG, Mr. Wilben Shorr who also doubles as the Managing Director of IDEA SL expressed the zest and willingness to engage government and international partners to be part of finding solutions to the problem.
He expressed concerns over the significant cost increase in insurance and reinsurance, significant challenges in the port, reduced cost of local borrowing by eliminating the regulations that prevents banks from lending in US$ among others. In all of these, Mr. Shorr said their involvement will include short, medium and long term.
The EPSMG has a representation from companies across a wide range of sectors of the economy, including the Sierra Leone Chamber of Commerce, Industry and Agriculture and the British Chamber of Commerce in Sierra Leone.
The EPSMG seeks an immediate post containment economic recovery as well as long term action by sustaining and safeguarding business and employment now, during and after the crisis and moving into rapid economic recovery and development initiatives.