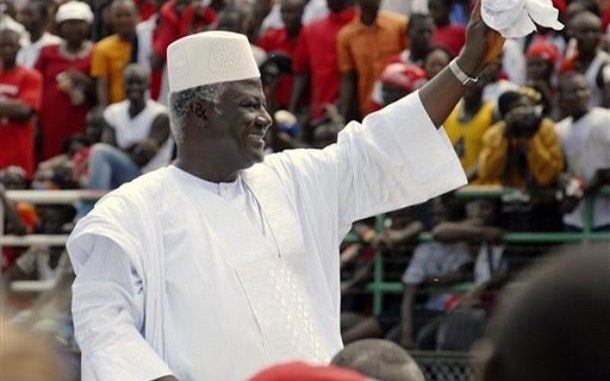 By KABS KANU :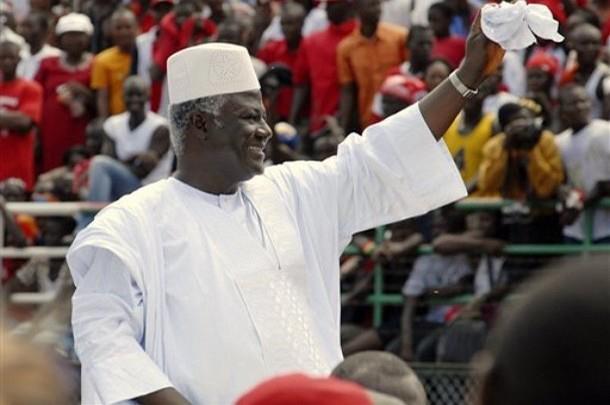 Today is a great day in Sierra Leone . The Father of the nation , the Fountain of honor and justice, President Ernest Bai Koroma , is celebrating a landmark day, his 60th Birthday.Indeed, it is a special day for the President, his family, associates, friends and all those serving him and the nation in the ruling All People's Congress (APC ) and the government.
It was Oscar Wilde who said : "A 60th birthday is a wonderful occasion. You have crossed several milestones, but life just keeps looking for more challenges. Enjoy the bliss of sixty; enjoy the fruits of your labor. Surround yourself with your children and grandchildren, and tell them tales of the yesteryears. Relive the magical moments of life even while you look forward to new experiences. It's great to be sixty! "
Pablo Picasso said : "One starts to get young at the age of sixty.." But to   me, the best statement about birthdays was made by Stephen Wright when he said :  "Birthdays remind us that the gift of life is the most precious and important one."
President Ernest Bai Koroma is a very precious and important gift to Sierra Leone and he came to power when the nation needed a leader of his stature : progressive, productive, innovative  and inspirational –qualities that had been lacking in most of the leaders preceded him and the result can see in the transformation Sierra Leone has undergone  since Dr. Ernest Bai Koroma became our President in 2007.
The restoration of electricity ( with solar lights now illuminating towns and villages all over the country ) and water supply ;  the construction of state-of-the-art architecture, including modern highways and an impressive structure at Lungi International Airport; the revival of agricultural and mining activities, the creation of one of the fastest growing economies in the world, the dramatic reduction of our infant and maternal mortality rates and the free insurance for lactating mothers, old people and children under 5; and the many other achievements all bear testimony to the fact that  President Koroma has been a great  blessing to our post-war nation.
It's  also nice to work for someone who loves you  genuinely and respects you, regardless of your station , as well as knowing  the secret to being a good manager and being a good person. President Koroma is a model of excellence in working with people. He not only inspires and motivates. He makes you want to excel. He makes you feel appreciated  .  He is very humble, kind-spirited and eschews gossip and slander . There is none working for or with him who will not agree that President Koroma is a wonderful person, first of all, and a great boss. President Koroma is also the most tolerant and the most democratic leader we have ever had in Sierra Leone.
Last Sunday, I gave a wonderful testimony in church when I returned to New Jersey after being out  two weeks  representing President Koroma in all the events he was slated to have attended in the U.S. The whole church rang with applause throughout. I could not help giving a testimony before God how I appreciated so much the confidence President Koroma bestowed in me when he named me as one of the 5 persons he wanted to represent him when he could not come to America because of an unfortunate leg injury while playing his favourite game, squash. I told my church what working with President Koroma means to me and the significance of being trusted by my President ( For a religious leader ). It has both a worldly and spiritual significance and the church enjoyed the testimony. Most people working for President Koroma would do the same.
On behalf  of myself and my family and of course the management and editorial team of Cocorioko, I wish  President Koroma a happy birthday .May God continue to bless , guide and protect him and give him many, many more birthdays. . Hope you enjoy your birthday, sir.