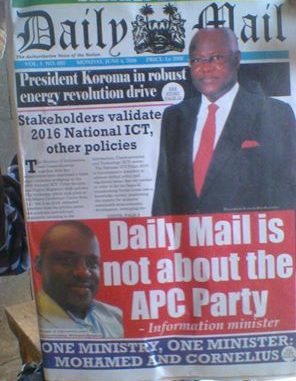 After over 20 years in oblivion when the Sierra Leone People's Party ( SLPP ) Government of the late President Tejan Kabbah abandoned it, the Sierra Leone Daily Mail is back on the news stands.
The return of the Daily Mail is encapsulated in the 90-day Action Plan of the newly-appointed Minister of Information and Communications, Hon. Mohamed Bangura and the commitment of President Ernest Koroma to make the packaging and dissemination of vital and important  information one of the guiding governance principles of this administration in a world today controlled by the media.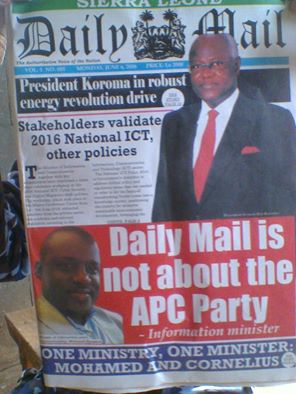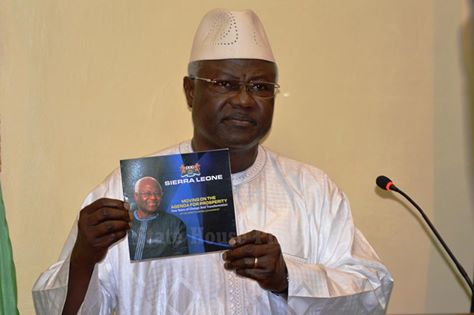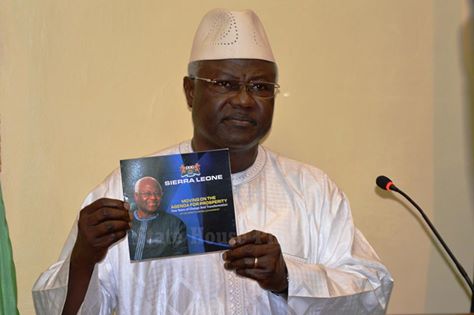 PRESIENT KOROMA, THE MEDIA REFORMER
Since he came to power in 2007, President Koroma has made the media one of his biggest areas of improvement in the country. Not only did he introduce the office of a presidential Press Secretary to keep the nation and the world fully informed about the activities of the Head of State and government news from State House, he also appointed press attaches in the country's missions and embassies abroad. He then turned the moribund Sierra Leone Broadcasting Service ( SLBS )  into a full corporation and an equipped national broadcaster , able to reach all parts of the world online.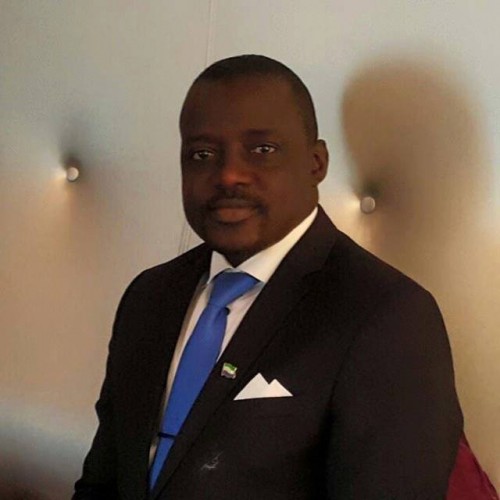 HON. MOHAMED BANGURA
In addition, President Koroma made the Sierra Leone media as free and unfettered as it has never been in the history of the country.
President Koroma realized that no country can exist without a national newspaper. Nigeria has the Daily Times; Ghana the Daily Graphic; Kenya, the Daily Nation , Tanzania the Daily News, Uganda the Daily Monitor , many of them once the family of newspapers under the British Daily Mirror Group.
The Minister of Information, Mr. Mohamed Bangura, told me in a conversation last night that his ministry has many more big plans for the country.
He is one of the new minsters who hit the ground running.
Kudos, Comrade Mohamed Bangura.