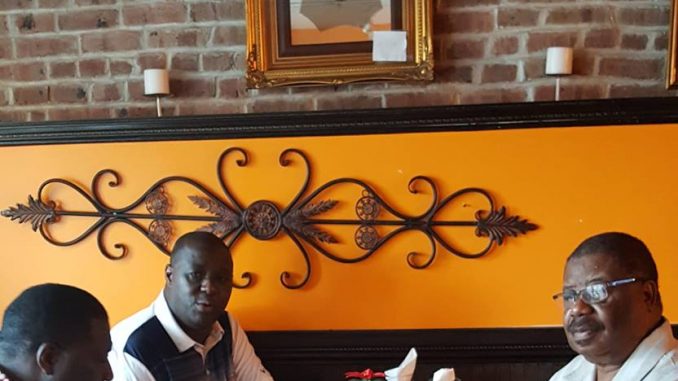 Another APC patrol , this time to Staten Island , New York, with the visiting Chairman of APC 'USA , Comrade Unisa Kanu, who is touring different states to give first hand information about the last elections and the way forward.
Comrade Unisa Kanu was drectly assigned to NEC during the elections and witnessed first hand the high tech computer fraud and yuki yuki that took place there in an SLPP – controlled NEC.
We are seen here enjoying Senegalese cassava lif after fruitful strategic discussionsl at Staten Island. Report coming soon.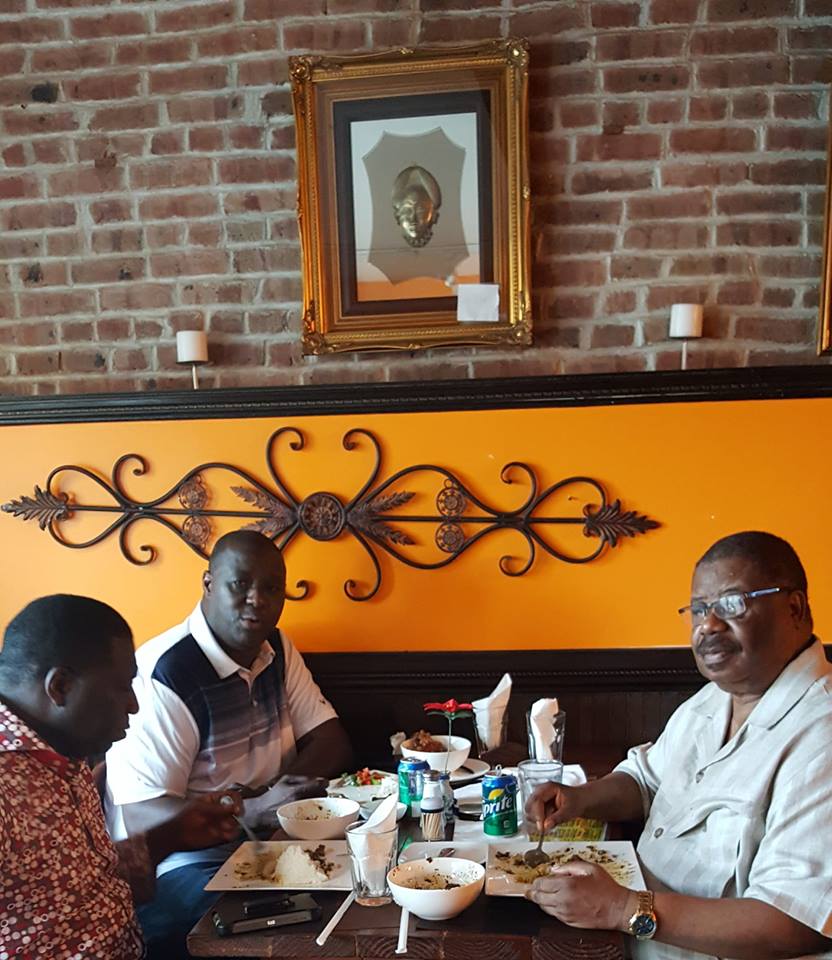 At the meeting, we heard first hand how the APC was cheated off victory by a combined conspiracy mounted by the British High Commissioner, H.E. Guy Warrington and the National Elections Commissioner, Mohamed Infa Allie Conteh. Maada Bio did not win the elections and even the SLPP vanguard knows that.
Those blaming President Koroma are just committing sin against the poor, innocent man. There was an even bigger conspiracy to harm President Koroma or take him to the Hague on fake charges if he had fought the conspiracy. SLPP planned to create masterpiece confusion in the country with massive killings and destruction and blame it on President Koroma. You saw what they did even after their conspiracy succeeded and they were declared winner. Imagine if they had lost or if somebody had stood up to them. Our country would have been razed to the ground and thousands of innocent souls would have lost their lives.
Some of you need to hear the stories we are busy compiling. The 2018 election was deep and was long compromised by Britain and Infa Allie to give Maada Bio victory. Our country is in serious trouble.
This is how bad the new neocolonialism has become in Africa. We do not elect our presidents anymore.
FROM LEFT: Comrades Foday Mansaray. Unisa Kanu and Kabs Kan