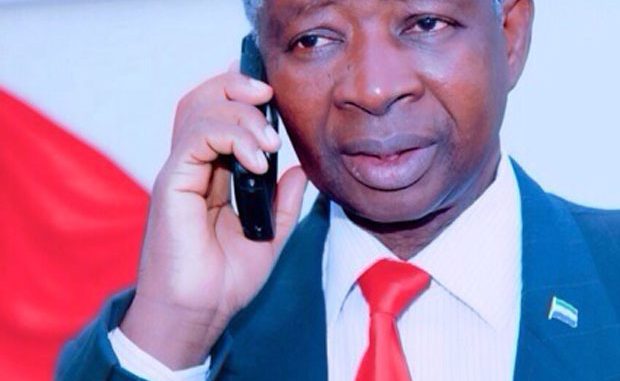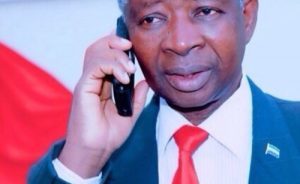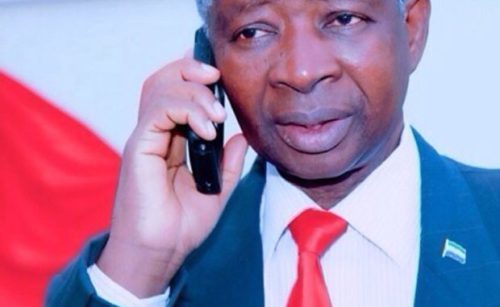 ALL PEOPLES CONGRESS (APC) MOTTO: ACTION PROGRESS COMMITMENT.
PRESS RELEASE
INITIAL RESPONSE BY THE ALL PEOPLES CONGRESS PARTY TO THE SUBMISSION OF THE JUSTICE BIOBELLE GEORGEWILL SUMMARY REPORT OF THE COMMISSIONS OF INQUIRY.
The APC Party notes the submission of the Reports of the three Commissions of Inquiry to His Excellency the President, Dr. Julius Maada Bio.
It will be recalled that the APC had objected to the Constitutionality of these Commissions of Inquiry and the absence of the required Rules of Evidence. These objections were filed before the Supreme Court of Sierra Leone but regrettably, to this day, the Chief Justice has failed to empanel a quorum of Supreme Court Judges to sit on the matter. Strangely enough, it is now 15 months without the case being assigned for hearing by the Chief Justice.
As a party, we continue to hold that until the Supreme Court makes a determination of the case against the establishment and powers of the COIs, the proceedings remain objectionable and the outcome unacceptable. We stand ready to robustly defend, within the framework of the law, the good name of the party and its members who were unfairly targeted by the Commissions of Inquiry.
We further particularly note with dismay and deep concern, the prejudicial and condescending narrative of the Summary presented by Justice Biobelle Georgewill. The language of venom breeds hate, vengeance, and sensationalism. This does not augur well for national peace and unity in our beloved country.
Clearly by his diction, the Sole Commissioner, Justice Biobelle Georgewill, has brought himself into the arena of political propaganda reminiscent of the Governance Transition Team (GTT) Report. We consider his Summary Report to be nothing but a transplantation of the GTT Report albeit with a different title.
However, given that the reports have not been published, the APC is constrained to comment more deeply on their contents since we have not been able to fully appraise ourselves with same.
Whilst we await on the publication of the three reports, the APC continues to urge the Chief Justice to do the needful and assign for hearing the outstanding challenge to the establishment and jurisdiction of the COIs and the other cases filed by the APC, Sierra Leone Bar Association and other citizens, including, but not limited to, matters affecting the COIs.
We also note with dismay the coincidence of declaring a State of Emergency in a Corona Virus – free country only to be followed the next day by the submission of the flawed COI Summary Report. We consider this as a deliberate ploy by the Establishment to unleash undue mayhem on the opposition. The frequent unconstitutional arrests and detention of opposition members over the last two years lend credence to our suspicion.
Justice delayed is justice denied. We call on all our supporters to stay calm and observe the peace. May God bless us all, as we hope and pray, that the scourge of the Corona virus will spare our nation.
Signed: ……………………..
Amb. Dr. Alhaji Osman Foday Yansaneh
National Secretary General – APC