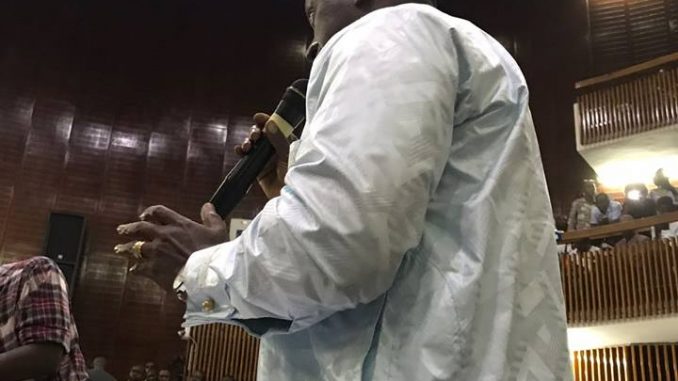 Our abstention is not an objection to the Speaker. Our abstention is to the process."*
Hon. Dr. Kandeh Kolleh Yumkella of Constituency 062 made the below remarks to media following the refusal of the Clerk of Parliament, Hon. Paran Tarawally, to grant him the opportunity, at the Well of Parliament, to inquire about and express his views on the process of electing a new Speaker of Parliament for the First Session of the Fifth Parliament of the Second Republic of Sierra Leone.
—-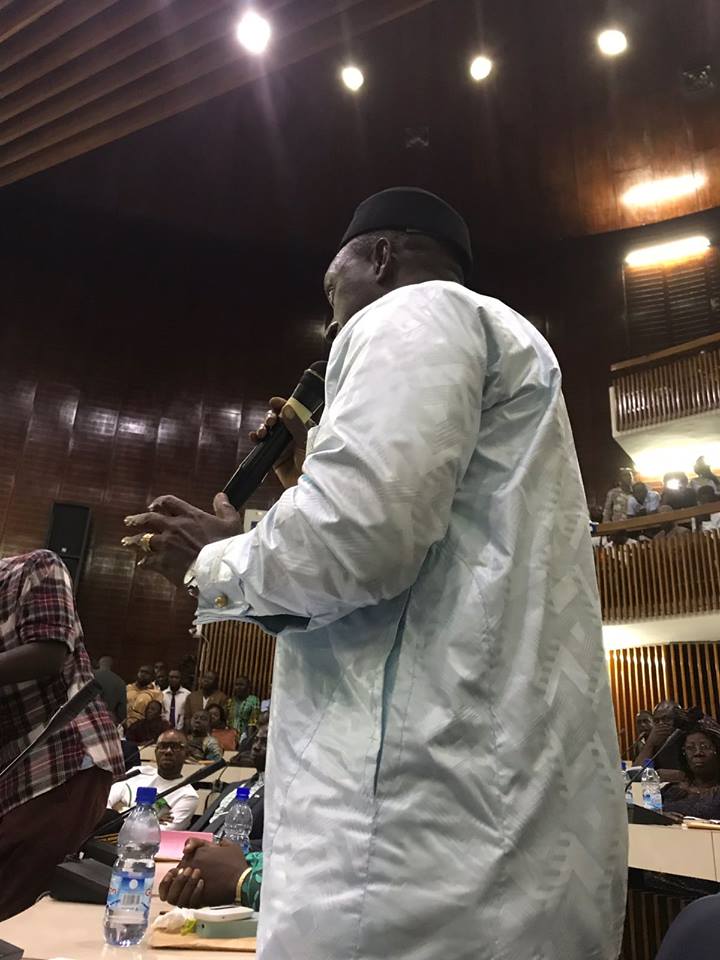 *As a party, we in the National Grand Coalition (NGC) are always for constitutionality and we will not support anything that we don't consider constitutional.*
This morning, we saw a spectacle that has never occurred in this parliament. Troops of police men forcibly removing 68 Members of Parliament, which is about 45 or 48 percent of members. That is unprecedented and wrong . *We cannot replace APC unconstitutionality with Junta Democracy*. It is not possible! Thus, we cannot support any process we consider that removes so many people from parliament.
*Our abstention is not an objection to the Speaker. Our abstention is to the process. *The constitution is clear: all members should be here. The standing Orders are clear; all members should be here. *So on principle, we cannot support the validation of a process that we believe is against the constitution.*
*For NGC, we strongly believe in separation of powers. There is a clear distinction between the three arms of government. We don't take instructions from the executive and we don't want the judiciary also trying to upset the parliamentary process. We are guided by the constitution. *
For the NGC and I, we stand on principle. We will not endorse any processes that are undemocratic. We are victims of undemocratic practices. We stood by what we believe for morality and constitutionality and we acted accordingly because we are here for the people. We will do what we have to in parliament. We are not here to be praised . We are here to represent our people and to work under the guidance of the constitution.
For me personally, I am not here for people to recognize me. I am here to do the peoples work with high morality and constitutionality. My father was a Member of Parliament in 1957 – so I grew up in a tradition for respecting the rule of law. Don't forget that I did not yield to former President Ernest Bai Koroma or even the All Peoples Congress (APC)) with all their shenanigans. I am here through hard work but also believing that yes, the rule of law must prevail.
We have said we want to be a constructive opposition; we will work with government and with the opposition. When we have differences, we are prepared to stand alone. We are not here to curry favours.
I believe we should have debated the election of the House Speaker. Having a gag rule preventing people from debating when almost 50 percent of parliament is forcibly removed – I believe strongly that is not good for democracy. That is what I believe and I hope it is recorded for history. I am here for a purpose and was elected by my people. I will always speak to what I believe not out of fear or favour.
——-