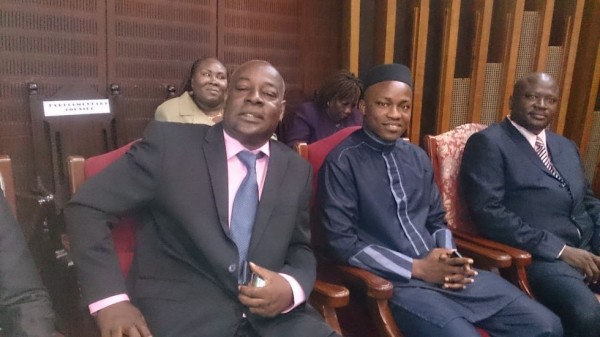 By TAMBA BORBOR
The House of Parliament has on Thursday 6th approved four Commissioners for the Independent Media Commission (IMC).
They are: Francis Sowa (Lecturer at the Mass Communication Department, Fourah Bay College), Joseph Williams ( Jay Willie ) , Patricia Ganda and Alhaji Dauda Musa Bangura.
The media's strategic importance in spearheading the democratic process was harped on by both leaders of Parliament while stressing the urgent need for a more effective regulation of the media landscape in the country.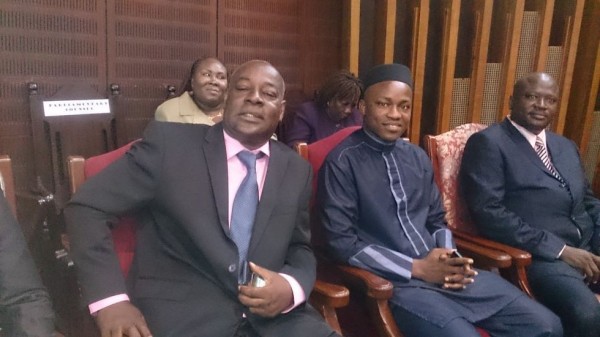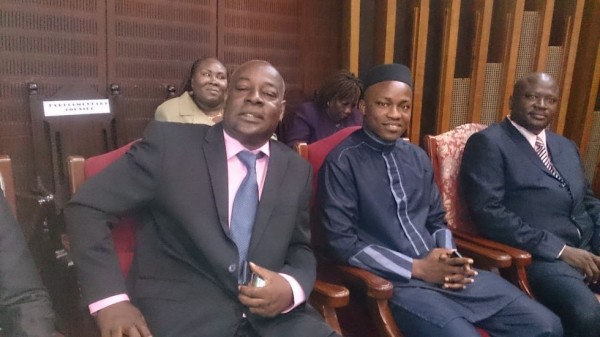 THE FOUR NEW IMC COMMISSIONERS : FROM LEFT -JAY WILLIE, DAUDA BANGURA, FRANCIS SOWA AND AT THE BACK PATRICIA GANDA
Minority Leader of Parliament -Hon. Dr. Bernadette Lahai urged the newly-approved Commissioners to adhere to the professional tenets of journalism while ensuring that members of the public are not defamed unnecessarily as that is tantamount to killing the essence of their very existence in society.
"Journalists should ensure that they crosscheck their information before publishing… especially at this time of Public Health Emergency," the Minority Leader of Parliament stated.
Honourable Ibrahim R. Bundu, THE Majority Leader of Parliament re-echoed the issues raised y the Minority Leader and maintained that the media should not be used as an instrument to divide society but a channel to educate the populace.
Speaker of the House of Parliament, Hon. S.B.B. Dumbuya stressed the imperative of maintaining the code of ethics while journalists undertake their job.
"Freedom of speech is not a recipe for recklessness," he noted; adding that they should be committed in the performance of their new duties to the State.