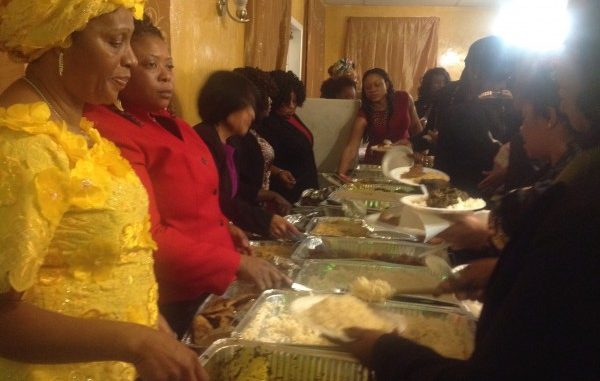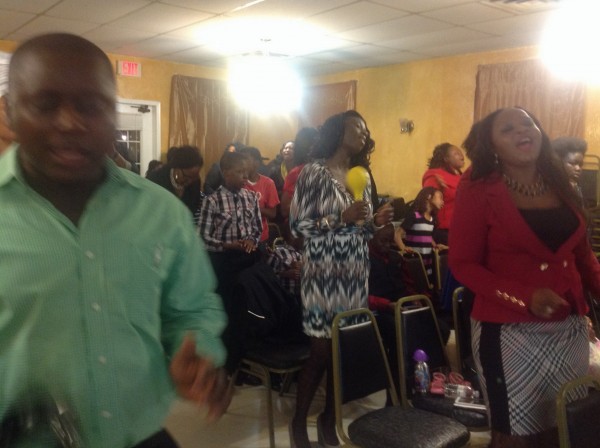 At Covenant Child World Ministries, we had our Christmas program and dinner on Sunday December 28, 2014.
We thank God for all those who attended the occasion.
We had an inspiring sermon from our Senior Pastor, Sister Tigi. The children also put up an impressive performance. The women of the church as usual delivered, and provided so much food . You name it, it was there. Cassava leaves, Kuskus, potato leaves, stew, spinach soup,  and jollof of different varieties, fried and roasted chickens and fowls , Akara etc. etc. Everybody agreed that food was abundant. We thank God for all who provided the food. There was also excellent fellowship, which is very important for a growing church.
We also prayed as usual for nations and for God's deliverance of Sierra Leone, Guinea and Liberia from the Ebola Scourge. In fact, we hadd an all-night prayer service a day after Christmas and left out this program for yesterday, Sunday. Here are some of the pictures. The congregation is seen here watching the children's display.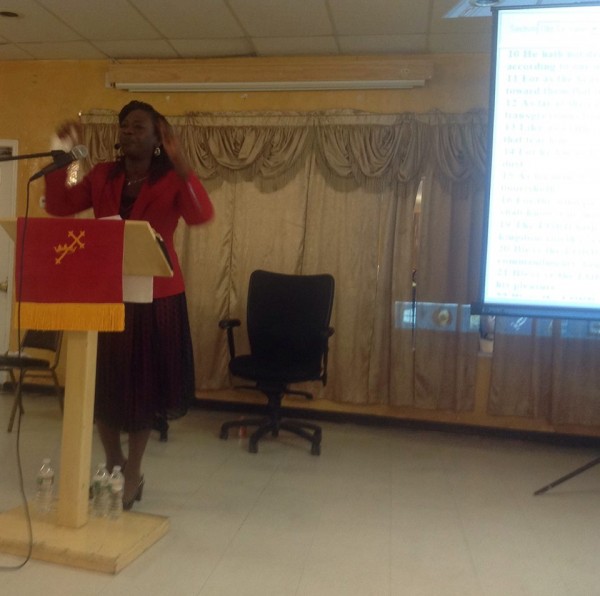 PASTOR TIGIDANKAY KABS-KANU PREACHING DURING 2014 CHRISTMAS PROGRAM AND DINNER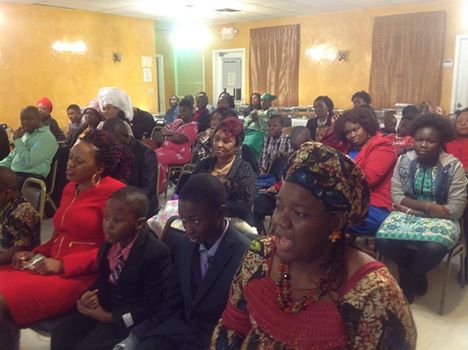 SOME MEMBERS OF THE CONGREGATION DURING OUR CHRISTMAS DINNER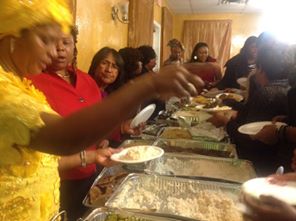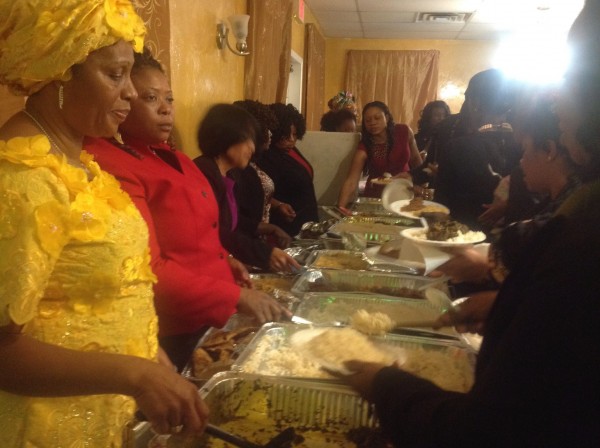 COVENANT CHILD WOMEN DISHING OUT THE FOOD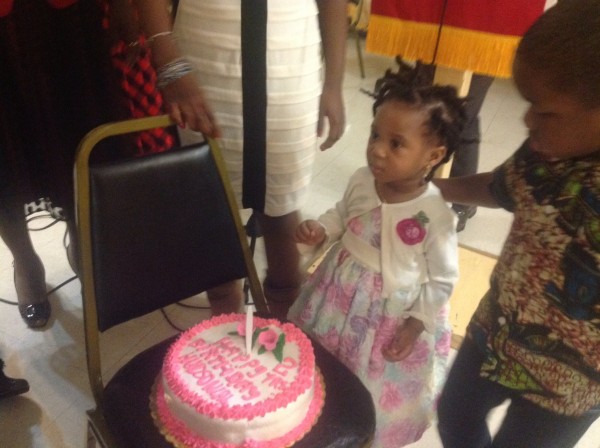 LITTLE HUDSINIAL ALSO CELEBRATED HER BIRTHDAY DURING THE PROGRAM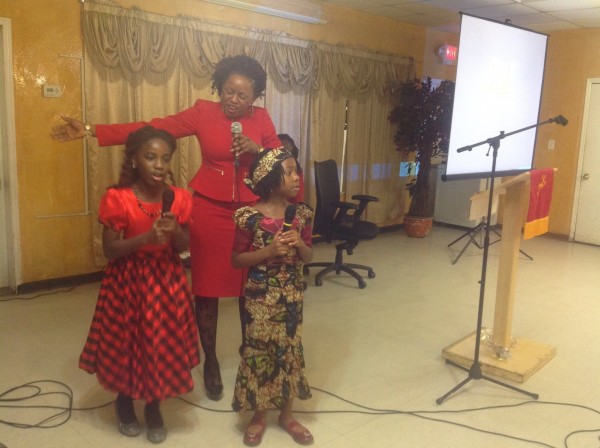 THE CHILDREN-DORCAS AND ELEANOR-PERFORMING A CHRISTMAS ACT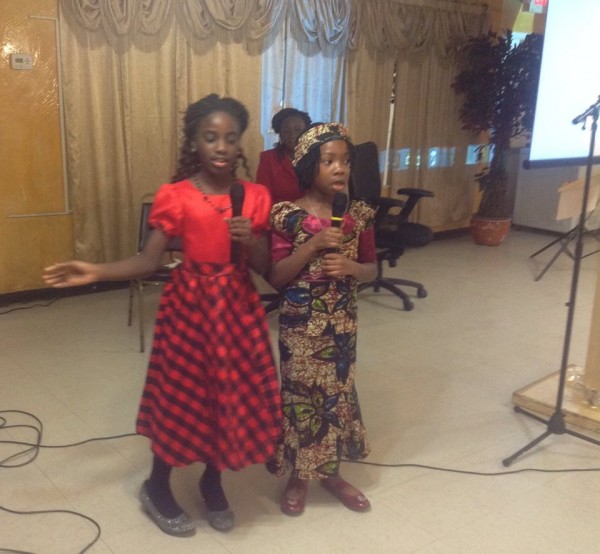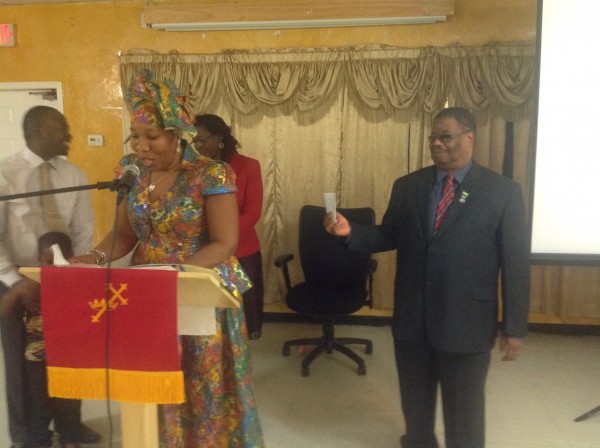 WE ALSO HAD A PASTORS' APPRECIIATION PROGRAM . PASTOR LEEROY WILFRED KABS -KANU RECEIVING HIS OWN AWARD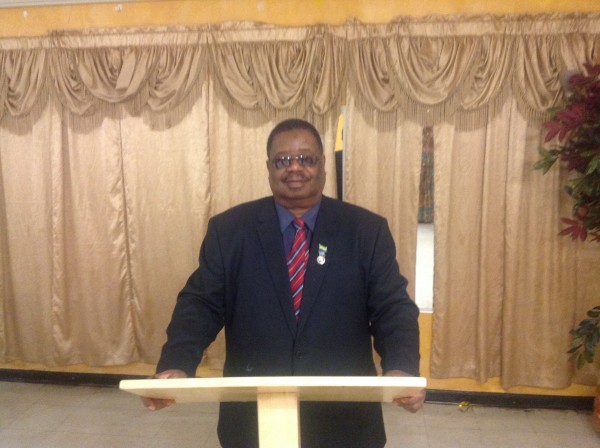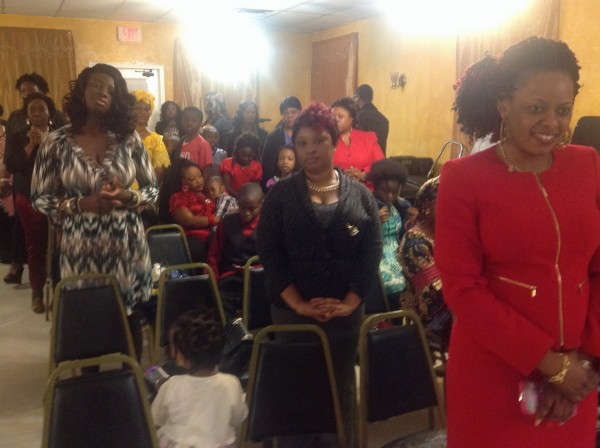 SOME OTHER MEMBERS OF THE CONGREGATION