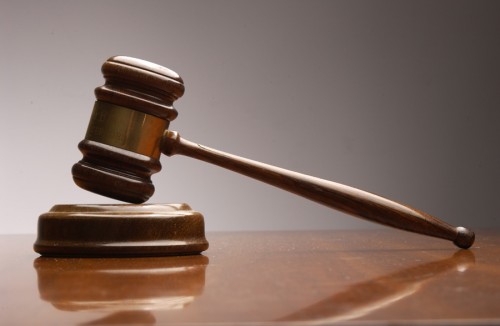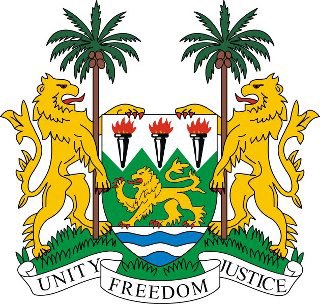 OFFICE OF THE PRESIDENT
PRESS RELEASE
GOVERNMENT NOTES THE ONGOING PUBLIC INTEREST CONCERNING THE AUDITOR-GENERAL'S REPORT ON THE AUDIT OF THE MANAGEMENT OF THE EBOLA FUNDS WHICH WAS RECEIVED AND TABLED IN PARLIAMENT ON THURSDAY 12TH FEBRUARY, 2015.
AS THE LAW PROVIDES, PARLIAMENT WILL DEBATE THE AUDIT REPORT AND MAKE APPROPRIATE RECOMMENDATIONS ON THE ISSUES RAISED THEREIN.
MEANWHILE THE GENERAL PUBLIC IS ENCOURAGED TO EXERCISE PATIENCE AND ALLOW THE DUE PROCESS TO CONTINUE UNTIL IT REACHES ITS LOGICAL CONCLUSION. AS HAS BEEN EMPHASISED BY HIS EXCELLENCY THE PRESIDENT ON MANY OCCASIONS, GOVERNMENT ATTACHES PARAMOUNT IMPORTANCE TO THE JUDICIOUS USE OF THE EBOLA FUNDS AND WILL ENSURE PROPER ACCOUNTABILITY FOR THE USE OF THESE FUNDS.

GOVERNMENT WISHES TO MAKE IT ABUNDANTLY CLEAR THAT THOSE WHO ARE FOUND GUILTY OF MISUSING EBOLA FUNDS WILL FACE THE FULL FORCE OF THE LAW.
END
STATE HOUSE
FREETOWN 13TH FEBRUARY, 2015
——————————–
PRESS RELEASE

REPORT ON THE AUDIT OF THE MANAGEMENT OF THE EBOLA FUNDS TABLED IN PARLIAMENT
Freetown, Sierra Leone-February 12, 2015-The Auditor General of Sierra Leone wishes to inform the general public that the Audited Report on the management of the Ebolafunds in Sierra Leone since the outbreak in May to 31st October, 2014 has been submitted and tabled in parliament.
The audit was undertaken in order to ascertain whether allocations and donations received directly by the Government of Sierra Leone in the fight against the Ebola Virus Disease were utilised with due regard to economy and efficiency, and that internal controls were observed accordingly.
The audit focused on procurement, disbursement including cash and bank management.
The Audit Service Sierra Leone will continue to serve the people of Sierra Leone as "the Guardian of Sierra Leone's Economic Security", in a professional manner.
The full report can be found on the Audit Service Sierra Leone website www.auditservice.gov.sl
……………………………………………………………………
Contact
Martin Sandy
Information,Education &Communications Officer
076-682-162