By State House Communications Unit :
President Ernest Bai Koroma has described the continued stigmatisation of and suspension of flights to Ebola-hit countries as a distraction to collective efforts in fighting the epidemic and urged for a change of attitude.
The president made this call during a one-day working and friendly visit of the President of the Islamic Republic of Mauritania and Chairman of the African Union Mohamed Ould Abdel Aziz to the Republic of Sierra Leone on Tuesday 6 January, 2015.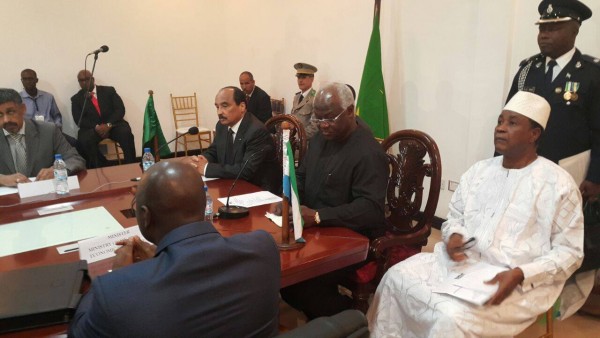 President Koroma also recalled the long standing and Excellent bilateral ties between the two countries and dilated on the scope, magnitude and socio-economic impact of the extraordinary outbreak of Ebola in the subregion. He paid glow tribute to efforts at both national and international levels to fend off the virus and eradicate it from the region.
The president also paid tribute to the AU's unprecedented mobilization and deployment of medical personnel in the three countries, especially throughout Sierra Leone.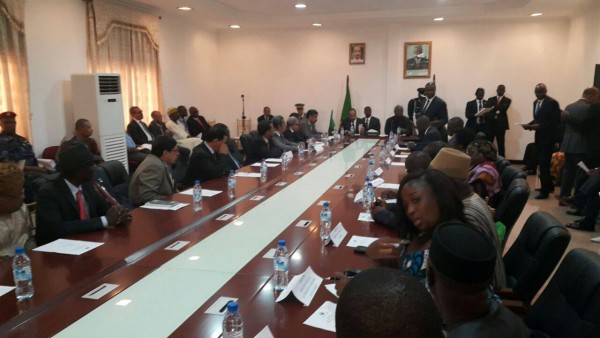 President Mohamed Ould Abdel Aziz expressed solidarity and empathised with President Koroma and the people of Sierra Leone in these difficult times and acknowledged, with profound appreciation, the inexorable efforts and commitment of his brother and friend, President Ernest Bai Koroma to containing the spread of the Ebola scourge. He reaffirmed the AU's commitment to stand solidly by Guinea, Liberia and Sierra Leone to defeat the disease and pave the way for these countries to regain the pre-Ebola development and transformation strides.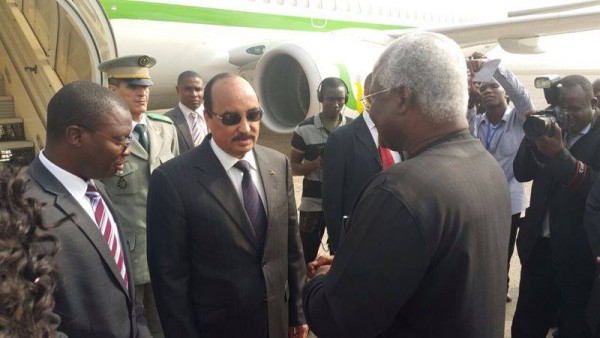 The two leaders held extensive discussions, among other things, on the scope, magnitude, impact and the compelling need to contain and eradicate the Ebola Virus Disease (EVD) in the Mano River Union basin, including a range of issues of common interest and concern relating to bilateral cooperation, particularly in strengthening sub-regional security and stability for the attainment of full benefits of socio-economic potentials of the sub-region and the continent as a whole.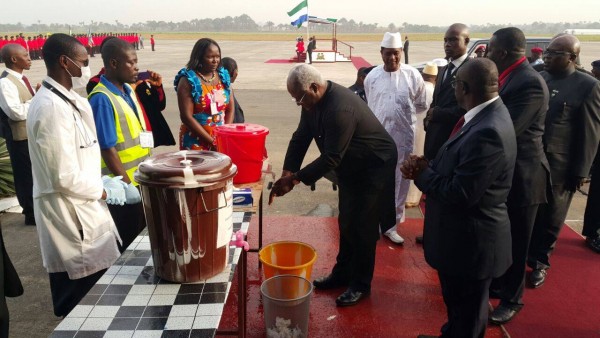 The two leaders further discussed the need for commencing regular and affordable air sevices between the two countries and, the necessity of Air Mauritanie to extend its services to Sierra Leone.
They also appealed to the international community to continue to give more support to the three Ebola-hit countries with a view to containing the disease and for full socio-economic recovery after the epidemic.
A.presentation was made by the National Ebola Response Center (NERC) shortly before the press conference.
The ceremony was climaxed with the signing of a joint communique between the two countries.
Stay tuned for more on this.