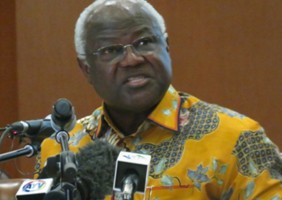 By Annans Sesay (Intern MOHS)
Freetown, Dec. 22, 015 (MOHS) – The President, Dr. Ernest Bai Koroma has officially launched the Ebola Virus Disease (EVD) Lessons Learnt Report at the Miatta Conference  Hall, Youyi Building, Freeto
The Result came out from a study initiated and conducted by the National Ebola Response Centre (NERC), with support from FAO, Focus 1000, UNAIDS, UNFPA, UNICEF, UNOCHA, UN Women, WFP and WHO.
President Koroma launching the report
Addressing the Launching ceremony on Monday December 21, 2015, President Koroma described the event and the document as very important and resourceful, urging every Sierra Leonean to make good use of the Report.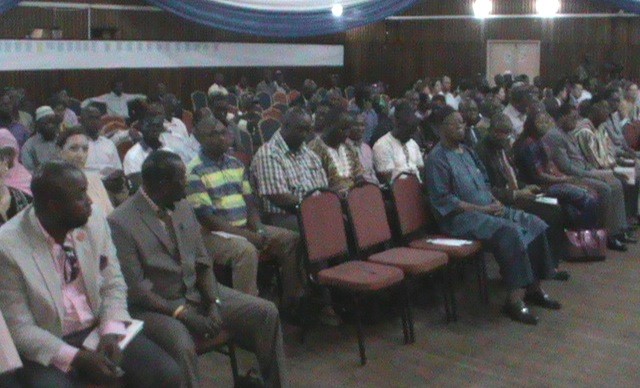 Cross section of the audience
President Koroma maintained that the Ebola spilled over the country through Guinea when Sierra Leoneans were less prepared for it, creating a situation that enable the country move forward as a result of lessons learned.
He reiterated that the nation knew nothing about Ebola but was very fast to learn about the disease and apply unique corrective measures to combat it. This move, he said ''clearly indicates that there is something in us we have to develop, as it was demonstrated in the fight against Ebola''.
President Koroma entreated community members to accept and champion issues affecting their communities rather than relying on outsiders.
''We succeeded in the Ebola fight because communities took ownership, they accepted it as a challenge and they also took innovative actions that saved us at the end of the day,'' he said, adding that all of these actions acknowledged shared responsibilities and support from stakeholders.
He said his government imposed stringent measures that were necessary to curb the disease, thereby putting customs and traditions to test.
He noted that the Lessons Learnt Report was commissioned because they wanted to know how it all happened, noting that there are lots of rooms for improvement in certain areas especially collaboration amongst partners at the national and districts levels.
He hoped the collaboration, shared responsibilities, and actions manifested during the fight against Ebola would continue.
'If we succeeded in defeating Ebola, there are no other development challenges we cannot defeat,' he maintained.
President Koroma furthered that they still have the problems of getting back to business, as it would be a disappointment to him if they allow themselves to reverse again the gains they have made in the Ebola fight, encouraging ministers not to work in isolation but to collaborate with other ministries to sustain the progress made in the Ebola fight.
He cautioned Non-Governmental Organizations (NGOs) and donor partners that in work on their own, pointing out that government's activities means working as a team to achieve the desired goal.
''There has to be collaboration, alignment, transparency and accountability to the people,'' opined President Koroma.
The National Ebola Response Center (NERC) Chief Executive Officer Rtd Major Paolo Conteh in his statement recalled that 18 months ago the country was confronted with the deadly Ebola Virus Disease and after initial stumbles they had to run fast and learned their Lessons very fast.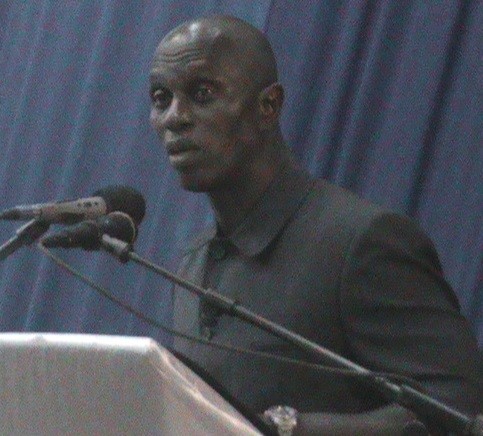 NERC Chief Executive Officer, Rtd. Major Alfred Paolo Conteh
The information, he said brought them knowledge of command and control and coordination in the fight.
The Chief Executive Officer explained that they saw improvement in many of the technical areas, such as treatment facilities, laboratories, surveillance, case management and logistics, adding that psycho-social support brought empathy and understanding to the response.
Their innovations, he told his audience responded to human needs and suffering as it was difficult if not impossible to achieve lasting solution to their problems by becoming full ownership of mobilizing communities.
He furthered that they were at their best in fighting the Ebola when they worked with the existing community leadership structures and Paramount chiefs, including youth leaders, women, traditional and religious leaders.
AS/JAK/MOHS/SLENA