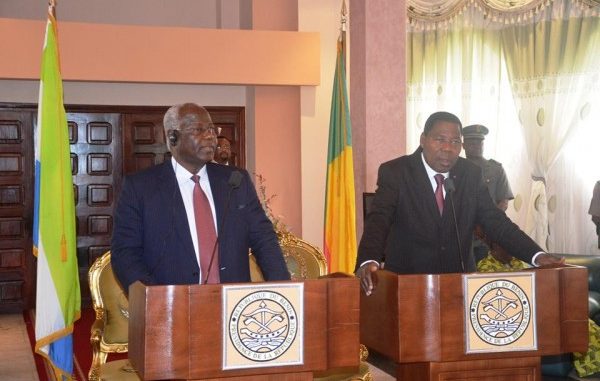 By State House Communications Unit : 

President Dr Ernest Bai Koroma has called for international support to fight the deadly Ebola outbreak in Sierra Leone in particular and the sub-region in general. He made this plea while addressing journalists on the occasion of the signing of a Joint Communiqué between the two sister republics of Benin and Sierra Leone at the Presidential Lounge of Cardinal Bernardi GANTIN International Airport of Cotonou, Benin.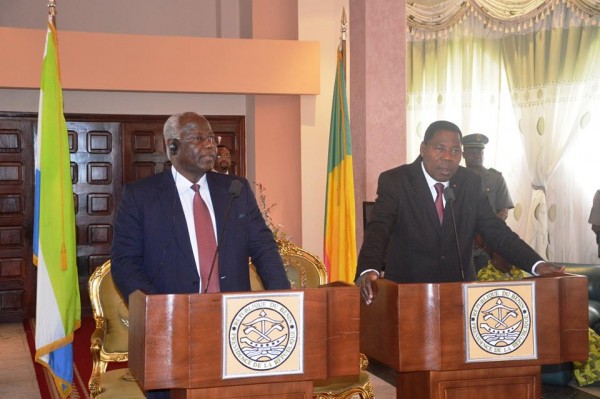 According to the President, the regional approach that is now being put into the fight against Ebola will help member states, because at the end of the day it is not only going to provide them with support from countries within the sub-region, but also it is going to ensure that members in the sub-region are sensitized enough so that they would not allow the spread of Ebola to other countries. "So that is the situation so far," he told members of the Fourth Estate in Benin.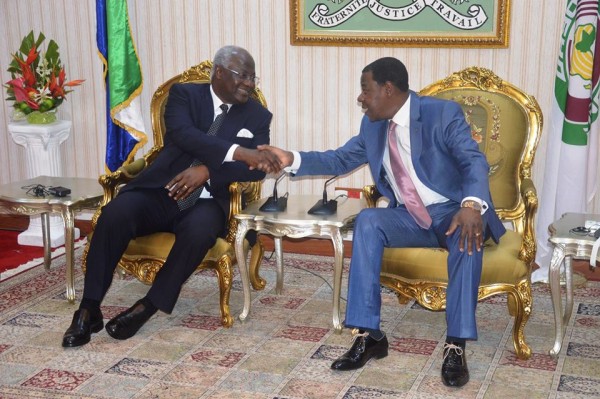 He however warned that the situation is not yet at the stabilization stage; "we still have a lot of work of to do; we still have a lot of training to do; and we still require support from friends and the international community in our effort to fight Ebola."
Updating journalists further on the outbreak, President Koroma described the Ebola virus not only as very serious and deadly, but also causing a lot of scare and devastation among the populace. He said that Sierra Leone has been in a state of preparedness since the outbreak was announced in a neighbouring country early this year, saying that government has moved from preparedness to responsiveness mode since the first Ebola case in the country was confirmed on 26th May.
President Koroma noted that the national response plan conceived by government has three areas of activity: namely; identification, isolation and treatment of infected persons, contact tracing as a result of the contagious nature of the virus, and sensitization.
He further disclosed that government has attracted a lot of support from the international community, although the bulk of the responsibility is with government which has been responding by providing resources and training people on immediate response mechanisms. "We have not yet gotten to the point wherein we can say that the situation has been stabilized, but a lot of effort is being put in by government and we do hope that with the support we are getting from our international partners, and also within the sub-region, we will succeed in the fight against this disease," President Koroma said.
President Koroma also revealed that the West African Health Association has had a meeting on Ebola quite recently, and came out with certain recommendations and proposals for the way forward. He also mentioned that ECOWAS has made some provisions in addressing the outbreak in the sub-region.