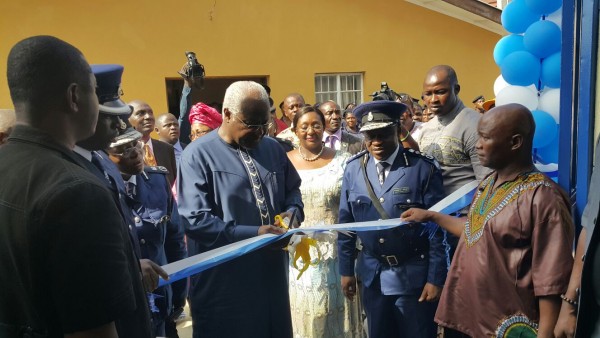 By State House Communication Unit
President Ernest Bai Koroma Friday 20 November commissioned the newly constructed Regional and Divisional Headquarters of the Sierra Leone Police (SLP) – Lumley, a newly refurbished hospital and garment factory at the Kingtom Police Barracks in Freetown.
Speaking at the commissioning ceremony, President Koroma said the structures have the capacity to adequately address the needs of the communities that require the services of the Police, and urged personnel to start thinking out of the box.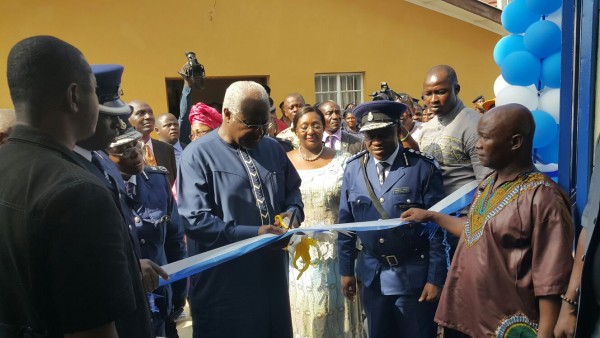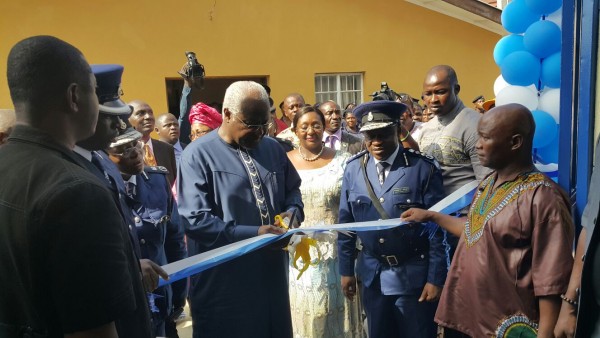 He encouraged the Police to continue to engage communities as crime and criminal gangs are emerging to cause problems. The president informed that Sierra Leone has been regarded as one of the most peaceful countries in the world, and commended the SLP for its role in the fight against the Ebola virus disease.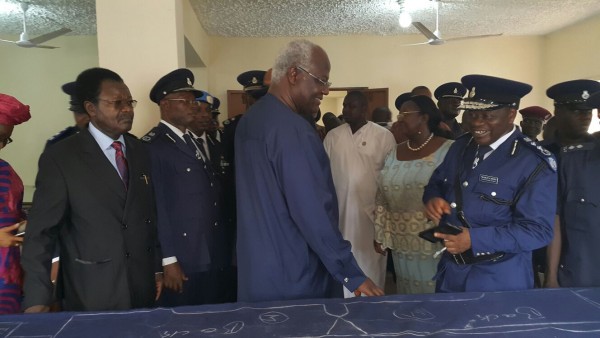 The Inspector General Francis Alieu Munu pledged to change the face of the SLP infrastructure across the country and described policing as an expensive social service everywhere in the world.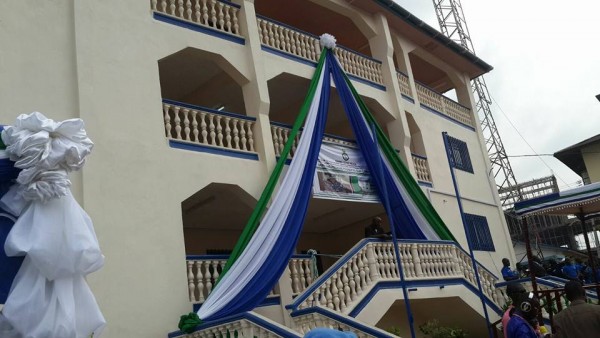 IG Munu cautioned personnel to manage Police resources prudently and lauded the efforts of personnel attached to the Estate Department of the SLP for their passion and dedication to constructing the new face of the force infrastructure in the country. He praised local business houses and donor partners for their help to the Police.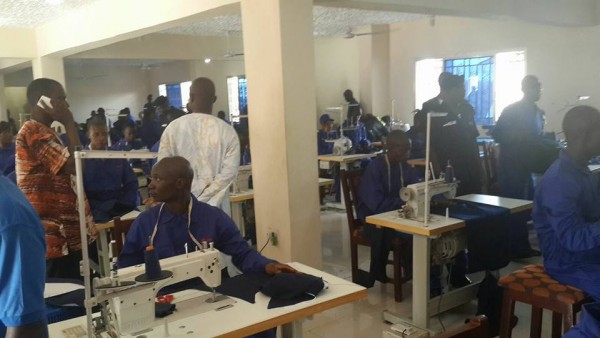 In her welcome address, Assistant Inspector General of Police Madam Memunatu Jalloh expressed delight for having President Koroma and entourage at the commissioning of new facilities. She said the SLP now sees the world in terms of infrastructure through the innovations of the president.
She disclosed that the Inspector General and the institution's Executive Management Board have responded adequately to the welfare and needs of personnel, adding that the Police has demonstrated that the force is a people friendly institution.
The Permanent Secretary Ministry of Internal Affairs Sahr Sheku said the Regional Division which was constructed at minimum cost and in record time, will serve as one of the hallmarks of the Rule of Law in the West of Freetown.
Meanwhile, President Koroma also officially unveiled the newly refurbished SLP hospital and garment factory at the Kingtom Police Barracks.