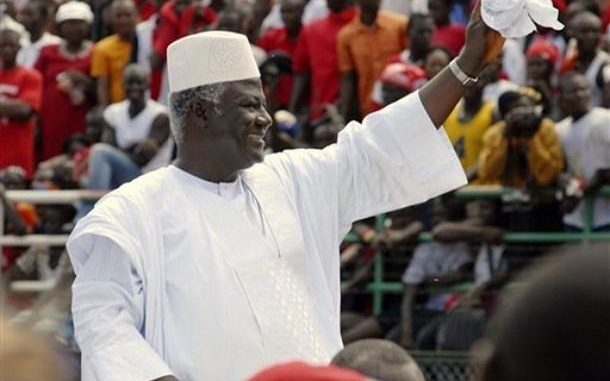 By KABS KANU :
Like a skilled surgeon using his scalpel with efficiency, President Ernest Bai Koroma has done his job well. He has reshuffled his cabinet, removed those he considered no longer worthy to serve him and the nation in various government posts and has brought in new faces to help him govern the nation.
To ensure proactive and unflagging dynamism, depth and strength of will and commitment in  cabinet and  overall governance, President Koroma has appointed many promising youth and women in the new cabinet in his continuing desire to create a new momentum in the strive to push the nation forward. In so doing, the President elicited huge commendation from many Sierra Leoneans at home and abroad for maintaining  regional balance and women and youth empowerment in the cabinet and governance architecture.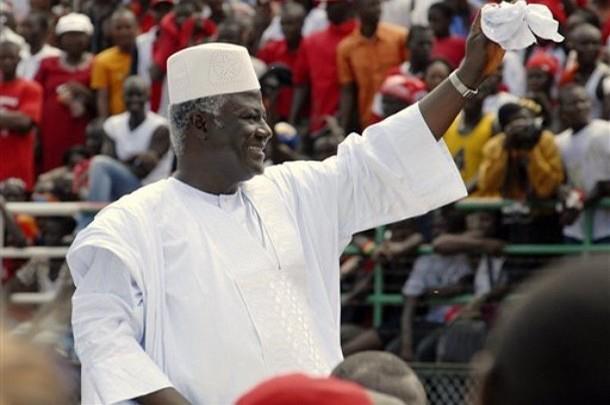 The public and Parliament have had their say about the reshuffle and new appointments. What cannot be denied is that President Koroma, as the constitutionally-elected Sovereign of the nation who took an oath to seek and promote the best interests of the nation has done his own part. Many people had been advocating for this reshuffle. It has now been done and President Koroma has adhered to the concerns and wishes of the people. He has played his own part. It is not possible to satisfy all the people all of the time, so as is human, there are other sections of the society who have their own ideas and beliefs about the reshuffle. They are entitled to their opinions.
What we know is the President has done his part. He has used his presidential prerogative to choose those he believes will help him promote his vision for a progressive and productive Sierra Leone. Now, it is left with Sierra Leoneans to play their own part.
The duty of every citizen is to help its government achieve its noble goals and purposes. Indeed, those who desire to have a say in governance owe a duty to contribute to the wellbeing of that governance through positive participation . Those who wish to assert their will as members of the country must consent to obey the majority will of that country  and also bear their share in helping  move that country forward. Those who enjoy amplifying the reality and indispensability of the exercise of their rights must also enjoy the attribution to them of their duties to the government, the state and the nation.
The days of arm-chair citizenry are over in Sierra Leone.
The success of the government is the responsibility of all Sierra Leoneans and foreigners within our borders. We are therefore not asking too much when we demand that every Sierra Leonean and every alien enjoying the bounties of our country must put their minds and their hands together to help these new ministers, ambassadors and public servants  succeed.
Governance is not a one man's job. It is a duty bestowed on both the governors and the governed.
COCORIOKO is therefore calling  on everybody in our nation and Sierra Leoneans in the diaspora to support these appointees and the government to help President Koroma continue to implement THE AGENDA FOR PROSPERITY,  which is Sierra Leone's road map to national , social,  political and economic development.
Good citizenry does not entail just sitting down and criticizing the government whole day. While the government needs our criticisms to guide it, it also needs our collective and individual inputs to help ensure the success of the agendas and projects of government ministers and public servants.
We should not hold back whatever support we can provide to see a minister or official succeed in his/her responsibilities. That is our reasonable service to our government and our nation. We must provide good ideas, useful tips, and moral support to the new appointees where needed and where applicable. We must not stand in the way of development by sabotaging the work of these ministers or officials as is being done subtly in some ministries, departments and agencies ( MDAs ).
We hope Sierra Leoneans realize that when the government succeeds , it is the people who have succeeded. Conversely, if the government fails, it is the people who have failed .
Let us all work together, regardless of our tribal , religious , regional and cultural affiliations, for the general good of our nation  so that we will bequeath to our children and their offspring a Sierra Leone that is sound, strong , safe, progressive and productive to the glory of God.