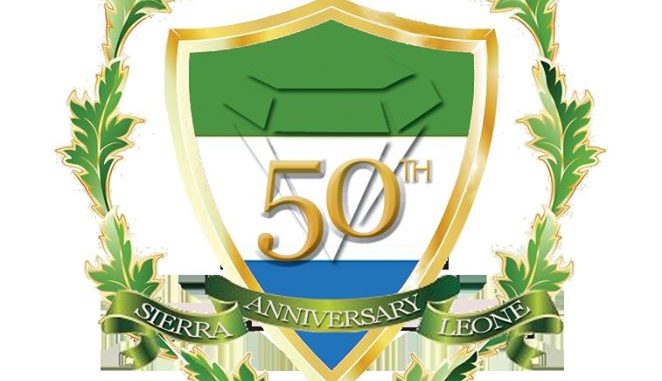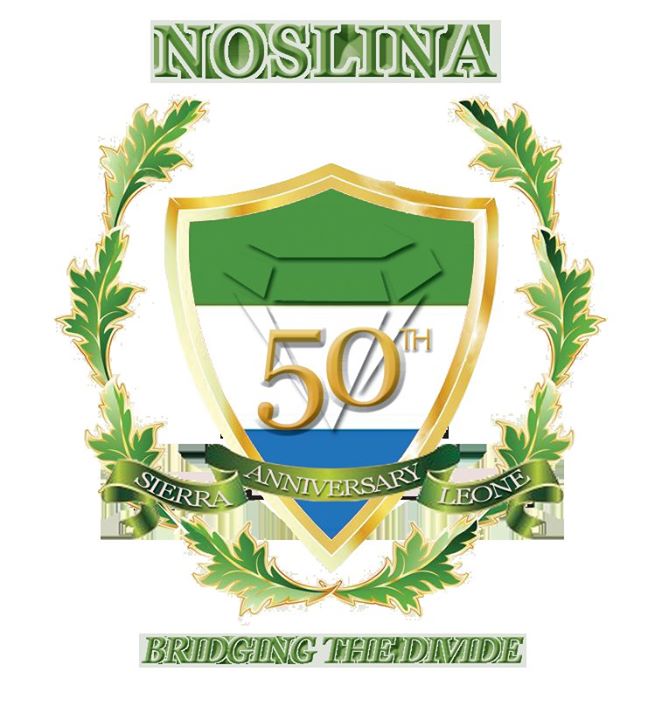 NOSLINA 2016 AWARD RECIPIENTS
The NOSLINA Board of Directors has approved and authorized that honors, awards, and recognitions be bestowed on individuals/organizations for exemplary contributions to Sierra Leoneans in North America and in Sierra Leone. The awards will be conferred May 7, 2016, at 8:00 PM at the DoubleTree by Hilton Hotel, 8727 Colesville Road, Silver Spring, MD 20910, as part of the celebration of the 18th Anniversary of NOSLINA and the 55th Anniversary of Sierra Leone's Independence.
The 2016 NOSLINA Award recipients are:
———————————————
DISTINGUISHED SERVICE AWARD: Airlink – a rapid-response humanitarian relief organization that links airlines with pre-qualified nonprofits: for assisting Sierra Leoneans and friends of Sierra Leone in the relentless battle against the Ebola virus by providing an unlimited amount of air shipments of much needed supplies geared towards the fight against Ebola
DIAMOND AWARD FOR DISTINGUISHED SERVICE – the Organization's Highest Award: Mr. Daniel Koroma, who is the first African appointed to the County Executive's office in Montgomery County, Maryland, USA is being bestowed this great honor for using his position of prominence and authority to "give a voice and face to the people of Sierra Leone" by helping to create the narrative of the number of Sierra Leoneans in the USA, engaging diaspora groups and creating an opportunity for those groups to partner directly with the US Census Bureau, ultimately leading to the receiving much needed products and services in their communities.
ENTREPRENEURIAL LEADERSHIP AWARD: Mr. David Buakei Vandy, for founding the first Sierra Leone theatre company in the USA and for promoting plays that proudly depict the wonderful and unique ethnicities of the people of Sierra Leone
ENTREPRENEURIAL LEADERSHIP AWARD: Mr. Gibril Koroma, for founding an online-newspaper that focuses on capturing breaking news in Sierra Leone, while at the same time committed to telling the country's contemporary and transformative history, as well as being ever ready to capture its future in writing… for the benefit of generations to come
ENTREPRENEURIAL LEADERSHIP AWARD: Mr. Patrick  Goba, for founding businesses both in Atlanta, Georgia, USA and Sierra Leone that over the years have led to employment opportunities for innumerable Sierra Leoneans faced with migration to the USA, as well as countless more who are gainfully employed in Sierra Leone
COMMUNITY LEADERSHIP AWARD: Helping Children Worldwide, for helping to transform communities by serving the world's most vulnerable through education, health care, and spiritual growth, as well as by partnering with local government and child advocacy organizations in Sierra Leone
COMMUNITY LEADERSHIP AWARD: FSSGians Alumni Association-Washington Metropolitan Branch, for continuing in the tradition of the school's founders of the supporting of the school, its students, faculty and staff through the provision of scholarships; maintenance of the school and school ground-including much needed renovations of the health center, thus ensuring that students of today and tomorrow will continue to Play The Game!
COMMUNITY LEADERSHIP AWARD: St. Joseph's Secondary School Alumni Association US Mid-Atlantic Region, for being ever faithful to the wellbeing of your alma mater and maintaining a deep commitment to a holistic education that continues to develop girls and young ladies into change agents not only in their families, but also in their local and global communities
HUMANITARIAN LEADERSHIP AWARD: Mr. Foday Mansaray, for relentlessly and persistently spearheading efforts in the Franklin Township of New Jersey to declare Sierra Leone Independence Day in the Township, as well as for helping to promote and mentor Sierra Leoneans interested in serving as commissioners; councilpersons; and in other city government positions that ultimately lead to positive change in their communities
HUMANITARIAN LEADERSHIP AWARD: Mr. Michael Fayia Kallon, for standing out as a true Son of the Soil through his many years of loving devotion and support of the people of Koindu, Kissi Bendu and providing the township with educational and sporting goods for school children, as well as funding for food and clean water
HUMANITARIAN LEADERSHIP AWARD: The Reverend Eugene Wellington, for spearheading projects in Sierra Leone and in his local community of Slidell, Louisiana that have fed, educated, and helped heal those most in need, thus re-affirming his belief that is through the power our individual actions and gifts that we can have the impact we seek to truly Be a Gift to the World!
We offer our congratulations and best wishes to all our award recipients!
NOSLINA 2016
Revitalizing Communities for a Better Sierra Leone