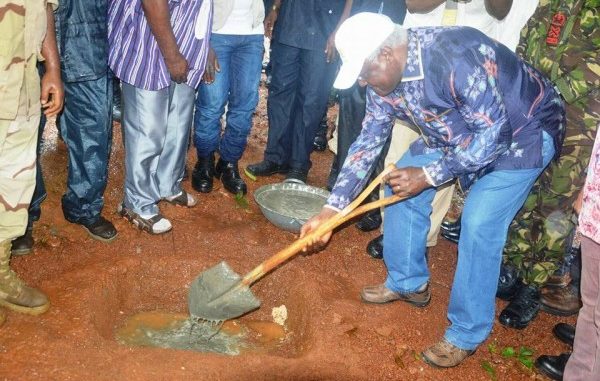 By State House Communications Unit
Commander-In-Chief of the Republic of Sierra Leone Armed Forces (RSLAF) President Ernest Bai Koroma Friday 28th August turned the sod for the construction of billets for RSLAF personnel at the Peace Mission Training Centre at Hastings, Freetown.
Speaking before performing the symbolic ceremony, President Koroma said the construction of facilities is a demonstration of government's firm commitment to improve the standards of RSLAF personnel as great ambassadors of the nation.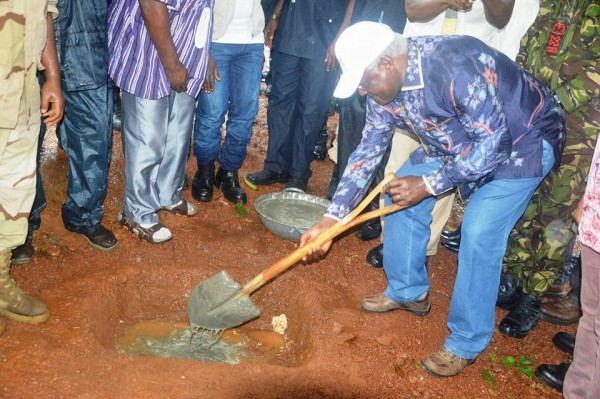 The president commended RSLAF personnel for their relentless efforts in the fight against the Ebola virus disease, which he said, makes them critical and relevant players in the development and governance of the country. He assured the officers, men and women of RSLAF that immediately after Ebola would have been finally defeated, RSLAF will not only resume the normal peace mission operations, but government will also continue to enhance their capacity to sustain their exemplary performance in and out of Sierra Leone.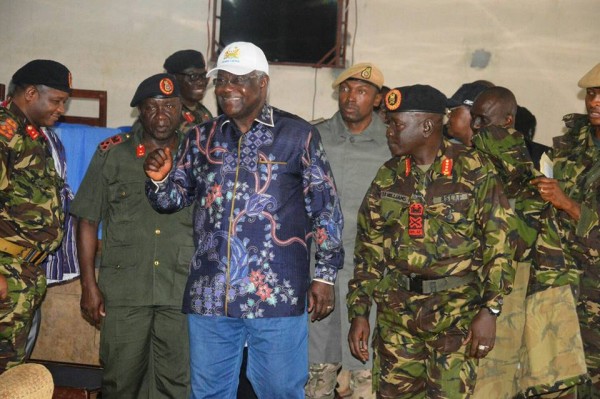 He stated that government will continue to improve on the welfare of the army, provide better accommodation and offices, and provide better salaries to continue to motivate them. The president pointed out that the sod turning ceremony signifies government's commitment to create the enabling environment that will enhance the performance of RSLAF, adding that government will continue to perform these ceremonies across the country.
Chief of Defense Staff Lieutenant General Samuel Omar Williams said the project comprises accommodation blocks for officers and men who will be training to serve in peace missions. He called on officers and men of RSLAF to take good care of the facilities when they are completed.