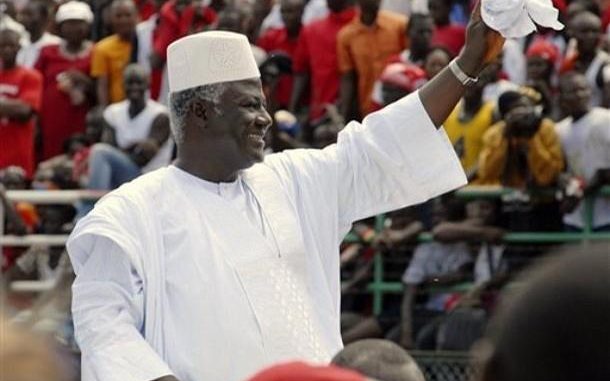 Organizers of Saturday's  massive Pro-President Ernest Bai Koroma rally  in Washington DC  are calling on all Sierra Leoneans not to be intimidated by threats from certain  dissident elements claiming to be talking on behalf of the  Concerned Sierra Leoneans Group.  One of these dissidents,  one Jesmed Suma, has written on Whatsapp   that they have contacted the U.S. Secret Service and that anybody turning up to stage a counter -demonstration will be arrested.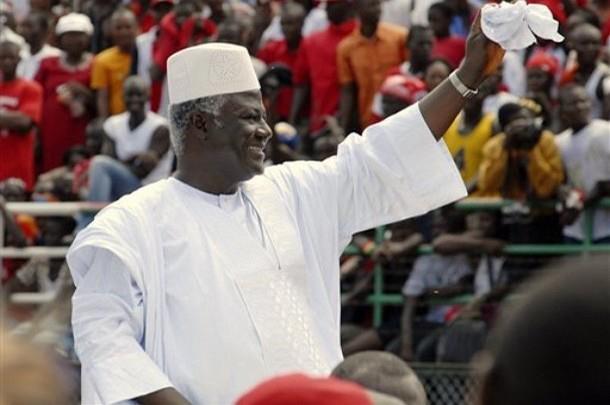 First of all, organizers have found out that  it was a lie by Jesmed Suma , who in the  the post  said he  spoke to the U.S. Secret Service . Secondly,  any permit granted the so-called Concerned Citizens  covers all other Sierra Leoneans as is usually the protocol . Suma needs to be educated about this protocol. The Concerned Citizens  are  not an exclusive group. The permit granted them on behalf of CONCERNED SIERRA LEONEANS covers all Sierra Leoneans, as is the protocol.  These permits are usually granted with the understanding that the rallies will feature participants  supporting the issue at stake and those who do not support it . All that is required is that it is peaceful. During the UN General Assemblies , Israelis and Palestinians demonstrate side-by-side at the UN. Once nobody invades the other party's space, it is alright.
However , the Sierra Leoneans For Peace Standing with the President have made contingency arrangements for a permit and at worst the Group could use 16th Street –Which is also closer to the White House –for their own demonstration if they face any problems to demonstrate at Lafayette Park.
Comrade Ibrahim Kamara and other officials wish to assure one and all that the demonstration will proceed on Saturday. We will bring you full updates throughout the day.
Mr. Ahmed Deen Kargbo, whose name  appears as one of the leaders of the Concerned Citizens , has clarified to COCORIOKO that the demonstration is non-political and all concerned citizens are welcome, even those with dissenting views, as long as they conduct themselves peacefully and do not encroach on each others' space. He said this is a democratic country and they do not have the right to stop anyone from promoting dissenting views . What this means is that Mr. Jesmed Suma acted improperly when he threatened Sierra Leoneans with the use of the U.S. Secret Service. Not only did he display ignorance of the protocol of public demonstrations, but he showed that he is not democratic after all. Listen to him :  " Hassan , I therefore challenge you to show up and make sure you identify yourself to me when you are there , then lets see what follows. Then we would separate the wheat from the chaff. Then we would know the difference between discrimination and counter demonstration." He was responding to Mr. Hassan Kamara, the former Secretary General of APC-NA.  Jesmed then goes on to threaten Hassan and Kabs Kanu.
Sierra Leoneans, we will bring you the exchange between the said Jesmed Suma and some Sierra Leoneans to demonstrate to you how some people claiming to be fighting for democracy are only fighting for their own selfish and personal agendas .