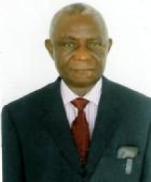 SOLO BEE : WAS HE AN UNWANTED GUEST ?
Tuesday November 22, 2005
The unruly incidents in Bo on Saturday in which crowds of protesters prevented the Vice-President , Solomon Berewa , from entering the campus of the Christ The King's College ( CKC) for long , have been attributed to the security lapses still obvious in post-war Sierra Leone.
Some Sierra Leoneans who contacted COCORIOKO yesterday   could not understand how the entourage of the Vice-President could have been blocked so effectively for long before Police reinforcements from the town arrived and dispersed the wild crowd with teargas and rubber bullets. The Vice-President later entered tha campus where he had been invited as Guest of Honor at the CKC Prize-Giving ceremony.
The Sierra Leoneans said that heavy Police security should have been provided on the campus. They argued that the authorities in Bo should have known that the presence of both the Vice-President and his rival, Charles Margai, who was also invited to the program, was a controversial mix that could have threatened security,  given the open animosity between their supporters.
Some residents of Bo who spoke to  our reporter , Soribah Kalokoh, disclosed that the Vice-President's entourage included two landrovers  full of Police , which in their opinion , was not enough .They also wondered how conflict could have been brewing between supporters of the two men–Berewa and Margai  -and the Police had no back-up plans  to forestall chaos between the two forces at the CKC Prize-giving .They said that the whole campus and the gate should have been fortified by Police.
According to our reporter, the Police too had their own story about the charges of poor intelligence and lax security levied against them. They claimed that the Bo Police was not only short of communications equipments and other logistics, but morale was very low among the officers. Police are not paid on time and their salaries remain meagre . They claimed that they provided security for the Vice-President but did not anticipate the large number of demonstrators they met at the gate.
A Police Sergeant   , who gave his mame as Mr. Jumu  , told our reporter that rather than blame the Police, people should commend the officers for the restraint they showed during the whole crisis. Mr. Jumu  said that when Police reinforcement got to CKC,  the demonstrators were so out of control that if the officers had not exercised restraint, they could have shot directly at the crowd to protect the Vice-President , a situation, he confessed, could have exacerbated the crisis and led to many fatalities.
The Police Officer  blamed the crowds for their unruliness and described their behaviour as provocative. He said that they had no reason to have blocked the Vice-President and he warned that any future protests of that  unruly nature would be dealt with more firmly and ruthlessly by the Poilice.