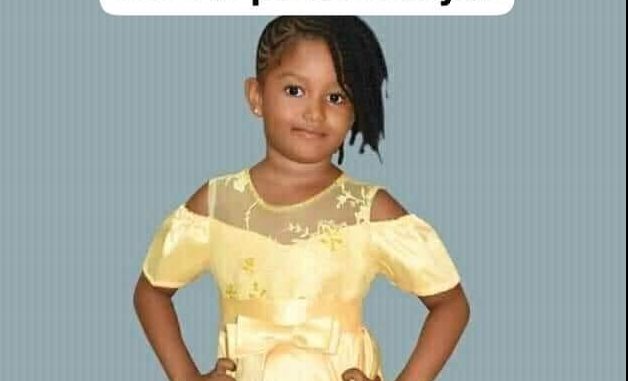 Women in the Media Sierra Leone(WIMSAL)*
*Press Release*
21st June 2020
———————-
*WIMSAL condemn alleged rape of five-year-old girl*
———————–
*Women in the media Sierra Leone (WIMSAL)* vehemently condemns the alleged rape of a five-year-old girl in Freetown , which inhumane act reportedly led to her death.
According to information gathered, the victim lost her life as a result of multiple rape as postmortem shows.
As a female media organization we are deeply saddened and we therefore condemn this act.
We are calling on all authorities concerned to speedily launch an investigation into the matter and ensure the perpetrator(s) is brought to justice.
WIMSAL will follow this case closesly and work with other organisations to ensure justice for the girl.
Meanwhile, we want to extend our sincere condolences to the family for this great loss.
*#Rapemustend*
*#Weneedjustice*
Signed:
WIMSAL
Secretary General
Marian Tina Conteh
Change.org
 · "I am demanding justice for my 5-year-old cousin Kadijah Saccoh. Kadijah was a U.S. citizen who was brutally raped, tortured, and strangled to death in Sierra Leone, a country on the coast of West Africa. Her father, Congolese Saccoh, has been trying extremely hard to bring her to the U.S., but the Judge of my uncle's case prevented him from his right as a parent and her right as a U.S. citizen, to allow her to leave and go to America because the child's mother refused to allow my uncle his parental rights. We need help to hold the Judge and the child's mother accountable for their carelessness. If he did not threaten my uncle, my cousin would still be alive today. Instead of giving her to my uncle, he allowed her in the care of her careless mother's family. They tried to cover up her death by giving false stories of what happened to her. We need to find the rapist as well. I want everyone involved to be arrested. I am so sick to my stomach. My cousin's life mattered. We need to protect our black sisters. We need to protect our daughters from being raped. I'm so sick and tired of this. Please share this petition with any politicians and please spread the word so the United States can make this a priority investigation. SAY HER NAME. JUSTICE FOR KADIJAH M. SACCOH. I WILL NOT REST UNTIL EVERYONE WHO WAS INVOLVED IN THE EVENTS LEADING UP TO MY COUSINS MURDER ARE HELD ACCOUNTABLE FOR THEIR ACTIONS".
Sickening how an innocent beautiful kid can die under such circumstances and this is not the first, there are many other cases that dont come out and we dont read about on social media.
Our nation,community and leaders should bow in shame for failing to protect our girls. We all should be ashamed of ourselves.
Again, this is a nation that still dosent have a DNA testing machine.Our governments couldn't provide one some 11 years ago and 2 years ago. Sadly it's not a priority to a nation with rape culture as Chernor Bah clearly said.
A report by CARL last year explains how the Family Support Unit is under funded even within the Police,how some dont even have papers or printers to do their work not to talk of mobility.
We nar shameless bunch of people who cover up when their kids are abused just to be compromised.
Presently travelling up country and I cringe seeing kids hawking all on their own with groundnuts and cold water,exposing them to perpetrators lek nar dem put we pan poverty.
What next after the social media outburst for Kadija? How do we save other Kadija's and ensure justice is achieved and we seriously address this rape culture in our society?
Let's demand for more from our criminal justice system and take responsibility as people,the perpetrators are in our homes and communities. Some are even reading this.
May the soul of innocent Kadija and all the others rest in peace.🙏
Kalie J Kargbo Very pathetic, the #Hands_off_our_girls campaign could have been a key element in put this to an end. But everything just died like that. We need #justice for #Khadija and all other related cases. Things need to be done to protect our kids (daughters). The death penalty still exists and perpetrator should be sentence to #Death. #No_Amnesty_for_rapist.
Aissatou Diallo Indeed a shame bro. This country is becoming so unfriendly for our little girls. We are waiting to see what hands OFF our girls campaign is gonna do about this. Pragmatism and not theorems. We wanna see action soonest
Woodette Boston-Mammah Just the plain and hard fact,their are parents who know some of these horrendous actions but cover up or talk"Fambul talk" and all is swept under the carpet, more actions needed and now,no more dalay.
Khai Sam The rape of a 5-year old is a heinous crime, shaming should be part of the justice process and enhances publicity of the gravity of such a crime
Hickford Jatta Michelle What the women allows this to happen it's sickening beyond words. Someone close to me suffered horrific abuse right from age of 5 they survived thank god but don't really have a life. Abuse like this is happening a lot in African countries. Why is this man still standing. Do as they do in Arab countries shoot them on the spot
Yasmine Bilkis Ibrahim A write up can be made without sharing the picture(s) of the accused &/or victim(s)/survivor(s) so as not to undermine the investigation, jeopardize their safety ie "mob justice" so the law can take its course etc.
Kamara Alpha Yasmine Bilkis Ibrahim No mob justice on rape in Sierra Leone has never been reported. Public shaming is also another form of justice dear 😎
What a wicked world ? This generation is the wost. How can you Rape innocent soul like this to death. We are crying for Justic the person responsible for her death most not go unpunished he most pay for it please my fellow Humanitarians help me share the post to take it world wide we most not keep Quit Sierra leoneans where is our hands off our girls?#justickadiaja😭😭😭😭 rest well daughter till we meet again.😭
Kadie Sesay is with Ojufine Pee and 21 others.
Let stop saying RIP SHE DON'T NEED IT SHE NEEDS JUSTICE
😭😭😭😭😭😭😭😭
The word RAPE sounds like a sword in being stuck in my heart ❤️
Shame on every lady that called herself a woman bit can't speak up on this
Shame on every female aspirant be kt councilor or honorable now and then that can't fight for a simple bill to be passed against rape but are there supporting bills that endangered us women the more
Shame to every women organisations for been this long silence (our post on fb n WhatsApp is a mare silence.
Shame to every societies, religious beliefs n leaders that gave deaf ears to such was RAPE
Why are we ( girls and women) always rhe victim
Are ww trying to say the men are better and strong than us when we can bear a thousand pains to bring joy while they can't even try one.
😭😭😭😭😭😭😭
We are not safe in our communities
Our girl child are not safe in our communities
And we won't be safe unless and until we take actions not words anymore
Any many times have we cried out
How many times have we organize workshops to tell them to let us be
Our dress code must not be the reason for rape
Our skin color must not be the reason for rape
Our weakness must not be the reason for rape
Women let stands up
Let tell these men both the superior and inferior that we can fight back with enough and more energy
Let tell tjen enough is enough by our actions not words or posts
Fathers, uncles, nephews, grandfather, brothers, husbands and friends if you all really valued us this is the time to let it shown
Help us in taking actions and say no to RAPE.
We are tired or shading tears
We are tired of loosing precious daughters, sisters, friends etc
We are tired of hearing the word RAPE
😭😭😭😭😭😭😭😭
This is not the first and it not gonna be the last if and only if we keep posting but fail to take action and let the world know we are tired of posting
😭😭😭😭😭😭
Rest well dear your battle is yet to be finished\
Yankaday Khady SesayBayoh So sad and disgusting, making me sick to my stomach.May her beautiful soul sleep in perfect peace.we will continue to fight for justice for girls/women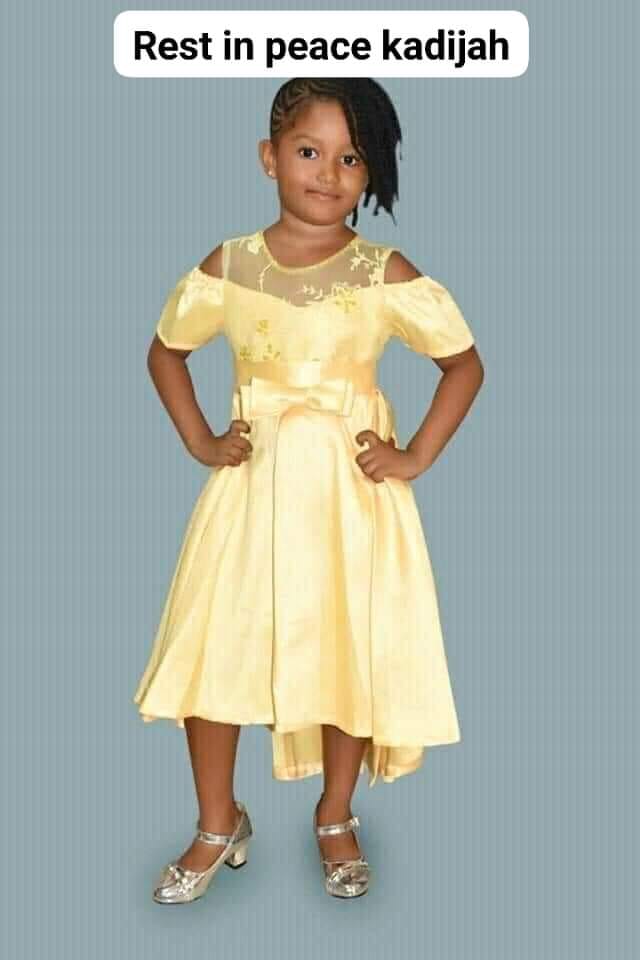 Paul Prince Sorie To all those who are posting the rape Victim's photos,it's unethical.
Please stop posting her face on social media. Her dignity and worth should be kept at all times.
#JUSTICE FOR KADIJA SACCOH