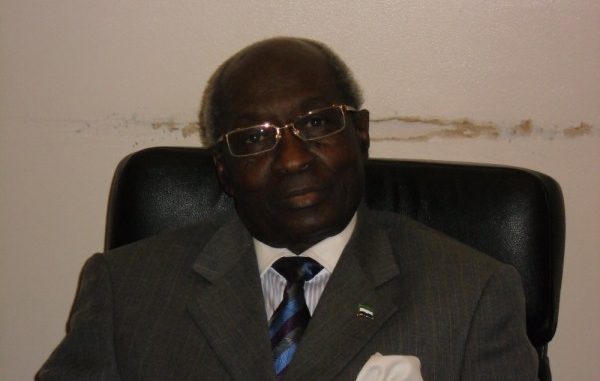 Statement by H.E. Ambassador Shekou Touray at the PBC Sierra Leone Configuration Briefing – 12 December 2012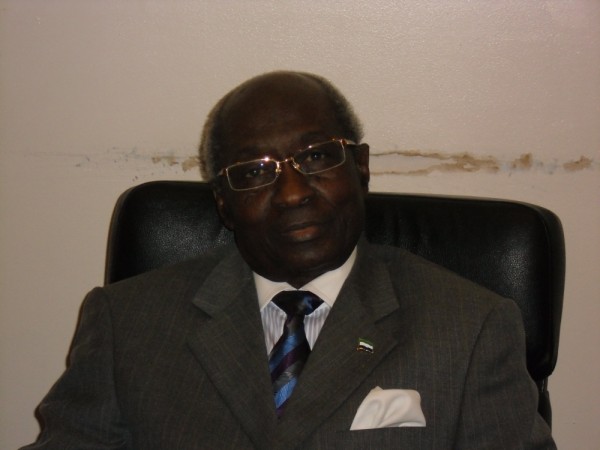 Mr. Chairman;
I thank you for conveying this briefing session for members of the configuration. Let me also express appreciation for the excellent working relationship that continues to exist between us as well as the excellent manner that you continue to steer the work of the configuration.
I also thank the ERSG Mr. Jens Anders Toyberg-Frandzein for the timely briefing of the configuration, as well as for his efforts and commitment to peace consolidation in Sierra Leone.
Mr. Chairman;
It comes with little or no surprise that the just concluded elections widely considered to be a critical benchmark signaling our preparedness to move into a more development phase of peacebuilding, were conducted in a peaceful, violence free environment. The electoral process has been equally acclaimed to be transparent, credible, free and fair. This means that we have passed the much talked about litmus test and now poised for a smooth and seamless transition from "Agenda for Change" to "Agenda for Prosperity" which is tailored along the spirit and purposes of the New Deal done in Busan by g7+ countries last year. Sierra Leone is among the seven countries in which the "New Deal" is being piloted. The PBC and the UN as a whole should consider how to incorporate the peacebuilding and state-building goals of the g7+ into post 2015 development agenda.
Sierra Leone, accordingly reaffirms its commitment to promoting durable peace and security within its borders as well as addressing sub-regional peace and security issues, in particular, cross-cutting peacebuilding challenges such as organized crime, drug trafficking and illicit trade in small arms and light weapons that are transnational in nature. In that regard, we continue to be inspired by our desire for a stable and peaceful Sierra Leone, with its citizens free from want and fear, fully convinced of the need to forge meaningful partnerships while we remain confident that we could count on you all to continue to invest in success.
We are mindful of the challenges that lies ahead and would in that regard, reiterate our commitment in addressing all the outstanding issues of the Agenda for Change, that were well captured by the Second Joint Progress Report of the Agenda for Change and UN Joint Vision for Sierra Leone as well as the Security Council Resolution S/RES/2065 (2012).
Through the leadership of His Excellency, Dr. Ernest Bai Koroma, the political will to arrest the process of socio-economic decline has been in the forefront and a solid foundation, with a sound macro-economic framework, has been laid to permit the long awaited take-off of Sierra Leone's economy. The year 2012 has been declared an "implementation year" which is to lift Sierra Leone to the next level – the "Agenda for Prosperity".
Mr. Chairman;
Let me conclude by commending the PBC, UNIPSIL, the PPRC, NEC, and indeed all stakeholders including all political parties for their various roles in making another history in entrenching democracy in Sierra Leone. It is now time, to further strengthen our national democratic institutions and structures having in mind lessons learnt, and identifying their weaknesses and strengths.
The time is also ripe to support Sierra Leone to build on the gains already achieved. This could be achieved through capacity building of the public sector, and investment in the private sector, but above all in supporting us to develop our human resource, which is the most critical of all of our resources. Whereas we do not expect to be on the Agenda of the Commission indefinitely, we should all equally bear in mind that Peacebuilding is a long term task and shifts from phase to phase. Further, as was also poignantly pointed out by our Truth and Reconciliation Commission: 
" Reconciliation is a long-term process that must occur at national, community and individual levels. Being a process it will take time and will need to continue even beyond the present generation. The Commission places no preconditions on the realisation of reconciliation. Reconciliation is an ongoing process that must be nurtured and promoted….. The process is not finished when people peacefully co-exist. It needs to go further: people need to understand that the only future they have is a common one and that the only way forward towards development is by working together.Working together requires more than tolerance and respect. It requires consultation, debate and agreement, an understanding of the fact that common interests can be in conflict with personal interests and that cooperation requires compromise"   
Mr Chairman and members of this Configuration, as we embark on this journey to build resilience and put Sierra Leone on terra firma, we look forward to your continued support and understanding.
I thank you for your attention