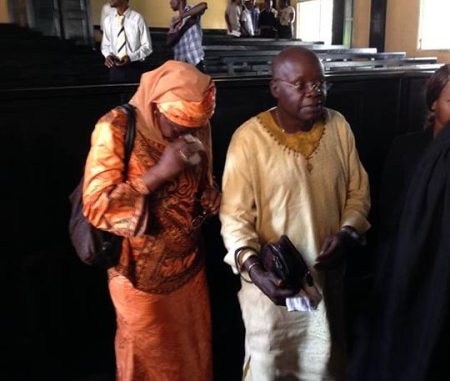 Former Minister of Fisheries and Marine Resources, Haja Hafsatu Kabba,  is a very happy woman today as the Sierra Leone Appeals Court gave her a tremendous victory by overturning the verdict in the 2010 corruption charges preferred against her . The court upheld her appeal and ordered the fines she paid to be refunded to her.
Haja Hafsatu was so overwhelmed she wept bitterly . She had long  asserted that she was not guilty of the charges .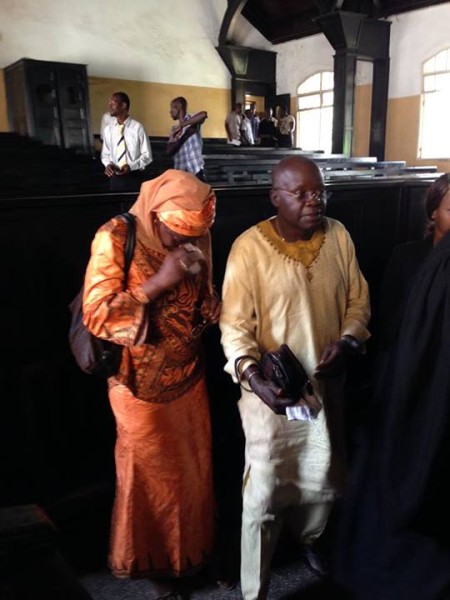 HAFSATU KABBA WEEPS AFTER TODAY'S VICTORY IN COURT
It must be recalled that on Tuesday October 12 2010 , Haja Kabba was sentenced to three years imprisonment to run concurrently or alternatively pay a a fine of One Hundred and Fifty Million Leones (Le 150,000,000), Thirty Million Leones (Le 30,000,000) on each count.  According to a press release from the Anti-Corruption Commission ( ACC ) she was also ordered to refund the sum of Three Hundred and Ten Million Leones (Le310,000,000.00) to the Government of Sierra Leone.
However , public perception about the case had always been in her favour with many people asserting that it was a "set-up" by her political enemies.  In fact, whenever Haja appeared in court, thousands of supporters , some beating drums, accompanied her , creating a social and media spectacle.
The social media buzzed with the good news about Hafsatu Kabba today and many of her supporters took the opportunity to commend her for being a humble, kind and dedicated woman to the aspirations of the ruling All People's Congress ( APC ).
Glennis Frazer
Communication Officer.