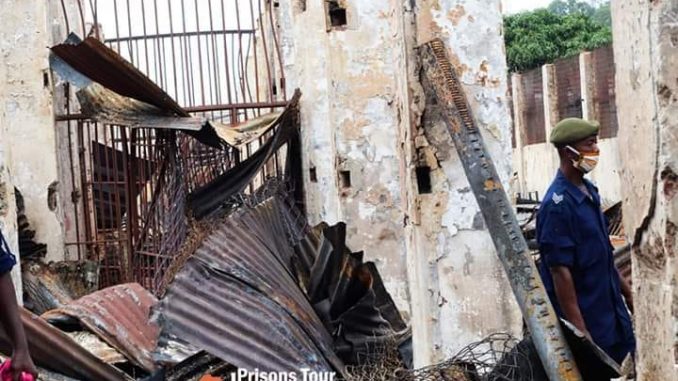 *By Mohamed Moinina Kpakra*
About a fortnight ago, I read a piece on social media authored by one Sheku Maada Makasuba about how the current President Julius Maada Bio, an ethnic Sherbro, is endangering the Mende people. It is one of the best article I have read on social media for a very long time and the writer is blunt and plain.
The Mende people are not stupid anymore, but the current government is still taking our people for granted. The Mende people will one day see the reality of politics and shelve tribal and regional consideration when it is time for elections.
The above is just an aside. I want to throw light on the attempted Prison break that was never attempted. If the audio making the rounds on social media recorded by the ruling Sierra Leone People's Party(SLPP) Women's Leader, Fatmata Sawaneh is anything to go by, then any rational human being will fathome that, the cooked up Prison break was a miscalculated ploy to cause something sinister that may have plunged Sierra Leone into an untold massacre fatal than the 1994 Rwandan genocide that subdued 800,000 people in a tender period of 90 days.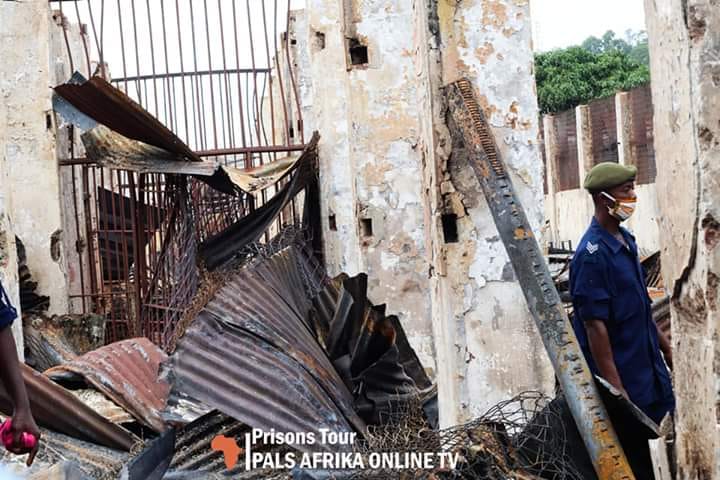 What business the SLPP Women's Leader had at the Maximum Prisons for her to be there at 3am? What security concern the military Chief of Defence Staff (CDS) had at the Maximum Prisons to be there at 4am? Irrespective of Lahai Lawrence Leema being the Deputy Minister of Internal Affairs, what really prompted him to visit the prison as early as 5:30 am? Fatmata Sawaneh, in the audio she made the above revelations also intimidated that, all Sierra Leone knew she is not a frequenter of social media and she is a leader in the SLPP so what ever she says is a policy statement. She even muttered of attacking APC leaders as she alleged the APC of threatening the safety of The Anti Corruption Commission Czar, Francis Ben Kaifala, Lahai Lawrence Leema and her very self.
It is very important for the International Community listening to that audio and analyse it independently.
Sierra Leoneans could recall that, the former Defence and Internal Affairs Minister, Retired Major Alfred Palo Conteh is standing trial for a set-up and cooked up treason offence and he is currently locked up at the same Maximum Prisons at Pademba Road in Freetown. It is also an established fact that, the same Deputy Minister of Internal Affairs was accusing Major Alfred Palo Conteh for his dismissal in the Military during the now opposition All People's Congress(APC) of former President Ernest Bai Koroma's reign
With the above history of accusations and allegations heaped on Major Palo Conteh by Lahai Lawrence Leema, and the latter is now Deputy Minister of Internal Affairs with mandate over the prison service, patriotic Sierra Leoneans can scan the intention of Leema on Palo Conteh with ease.
How could inmates in prison armed with Kalashnikov rifles and open sporadic firing at prison officers whilst each inmate is checked before entering the facility? The intention of the SLPP that I will not hesitate to say was to kill Major Alfred Palo Conteh and paint the situation with their fallacious and cheap propaganda colours.
The government cannot give the exact figure of slain prisoners at the Maximum Prisons. The Information Minister, a man known to have the magic wand to change naked lies to appear as truth told the general public that, 7 people were killed during the impasse and the almost non existent Vice President whose powers had long been usurped by the Chief Minister told the general public that the casualty is eleven.
The Deputy Internal Affairs Minister was all over media houses on a damage control mechanism spree to cover-up for the attempted Prison break that was never attempted. During the APC era of former President Ernest Bai Koroma, there was a prison break, but not a single life was lost in the process. The SLPP has killed more than 500 innocent civilians including a 27 year old man at Masengbeh village, Mile 91, a 14 year old boy at Thonko Limba, an APC Zonal Chairman at Lumley, a youth in Magburaka, APC chairlady in Bo City. The SLPP of Julius Bio has committed human rights abuse in less than two years more than those committed by the Ernest Bai Koroma administration in 10 years.
Sierra Leoneans are gradually losing patience and candour for the despotic governnace style of the SLPP. Am a Mende, but I cannot put tribe above national interest and I want to admonish all SLPP supporters that, Maada Bio has destroyed our party.
I want to call on all sane SLPP supporters to stop Maada Bio from leading our party come 2023 as he is not good for Sierra Leone. Since Maada Bio took over the Presidency, what tangible development has he done in the Southeast? Let's learn to put our own interest and that of the country above petty party sentiments.
Since Maada Bio was announced winner of that 2018 controversial elections, all what he has been doing is chasing APC officials as if it is part of development.
The APC did a lot of goodies for us in the Southeast, but we voted against them because of tribal sentiments and propaganda.
What surprises majority of Sierra Leoneans is the address made my the President Julius Maada Bio on Thursday 30th April 2020 without even mentioning a line about the Prison break. He instead pronounced a Three Day Lockdown across the country amidst harsh economic condition and visible hardship in the faces of citizens.
I want to call our people and SLPP hierarchy to reject Maada Bio from leading the SLPP come 2023 as he has already damaged our beloved party.
)))))))))))))))))))))))))))))))))))))))))))))0
Fatamata Sawaneh and the Pademba prison incident.
Incumbent SLPP women's leader audio shared widely on social media on the "Pandemba Prison massacre" speaks volume. I hope the investigators of the merciless killings that happened will take a keen listen to Madam Sawaneh's account.
In her own words, she's there very early at 3 in the morning. If that audio is authentic, It leaves me to wonder why was she there at that very early hour of the morning?
Is she a member of the police or any security organ? Is she a constitutional post holder ?.
So, on what capacity did she go there?
I can't event comment yet on the use of force by the police. 12 Sierra Leoneans were officially confirmed dead out of this madness.
In her less than three minute audio, madam Sawaneh talks a whole lot. Take a listen if you haven't done so and read between the lines.
Please keep the peace in Sierra Leone and mobilise communities to fight Covid-19.
Don't continue to bring suffering to the people. Haven't they suffered enough already?
By Mustapha Dumbuya
SLPP'S PLANNED THE MASSACRE OF INNOCENT PRISONERS*
Is this a revealing confession from the SLPP women's leader Fatmata Sawaneh, who is also alledged to be Maada Bio's concubine?
So Fatmata Sawaneh arrived at the Pademba road prison even befor the so called riot started? What was she doing there at 3 am in the morning? Transporting looted rice? Does she have any government or national role?
And what was Batilo, who is SLPP organising Secretary also doing at the prison? Why were the prison security guards replaced and relieved of their duties hours before the so called riot? What were the presidential guards doing at the prison?
Please fellow Sierra Leoneans, put politics aside for a second and be neutral for once. Does this not raise you suspicions? Does it not sound like a well orchestrated plot by senior SLPP members to kill prisoners in cold blood just to blame it on opposition parties?
With all their ranting and inept accusations, had they been able to show the nation just one evidence that the APC was in anyway connected to their botched riot?
You need not have a Donald Trump brain to figure out that the SLPP political party planned and carried out mass executions of prisoners without provocation. This is clearly a crime against humanity and all perpetrators must be brought to book by the international criminal court.