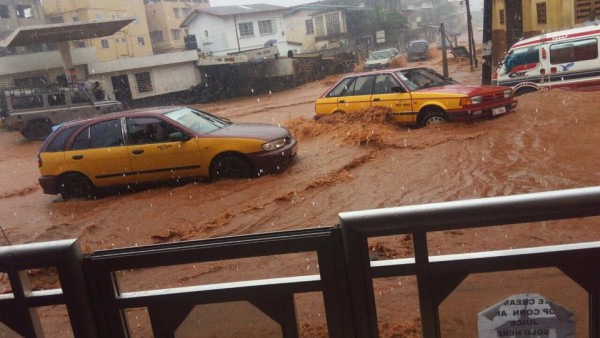 By KABS KANU :
Torrential rains have caused widespread flooding in Freetown, the capital of Sierra Leone,  once again.
The flooding of  cities during the rainy season has now become a regular feature in Africa. Recently, Monrovia, the capital of neighbouring Liberia, and Accra, the Ghanaian capital, suffered severe flooding  after heavy rainfalls.
Poor drainage systems , soil erosion caused by destruction of forests around these capitals and the choking of drainage systems with garbage by inhabitants who refuse to heed warnings from Health and Sanitary officials are largely responsible for these flooding .
Freetown once had a good drainage system , via  huge gutters referred to as "Samba Gutters " which facilitated a free flow of rain waters that drained safely into the sea but when the capital became overcrowded due to population growth and massive migration from the provinces during the 11-year civil war, it brought with them  hazards like the hacking away of forests , the  construction of shacks in waterways and the illegal dispensation of garbage in gutters.
Freetown's chronic drainage problem could  be ameliorated if people stopped throwing garbage in the gutters and clogging them.
Though no deaths have been announced, people living in low-lying areas like Kru Bay suffer the most from these floods as their homes get swamped by at times waist-high waters that cause extensive property damage and expose residents to health hazards.
A social media analyst, John Bestman, put the problem in best perspective :
"Nice street constructions with a reckless attitude to climate change and deforestation would certainly not minimize flooding in the capital city of Freetown. It is high time we get this straight, deforestation drives climate change. Forest soils are moist, but without protection from sun-blocking tree cover they quickly dry out. Trees also help carry the water cycle by returning water vapor back into the atmosphere. Without trees to fill these roles, many former forest lands can quickly become barren deserts.
Rich people have cleared the forest at the top of the mountains in order to build their dream houses, while the poor people residing at the foot of these mountains and surroundings suffer from surface flooding. "
WE BRING YOU A PICTORIAL DISPLAY OF TODAY'S FLOODING IN FREETOWN :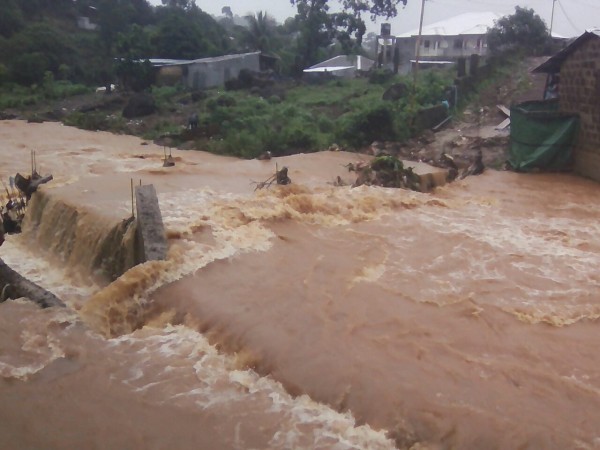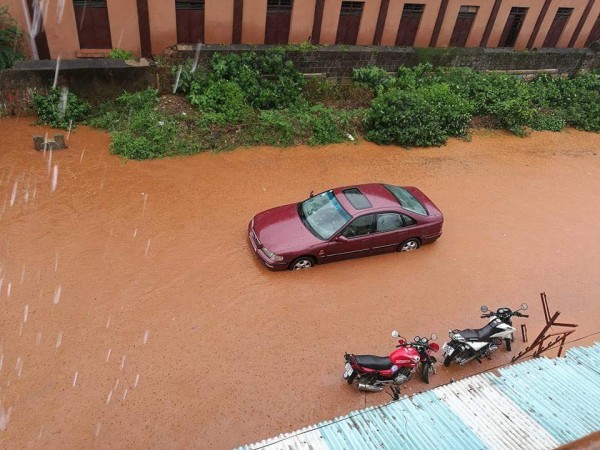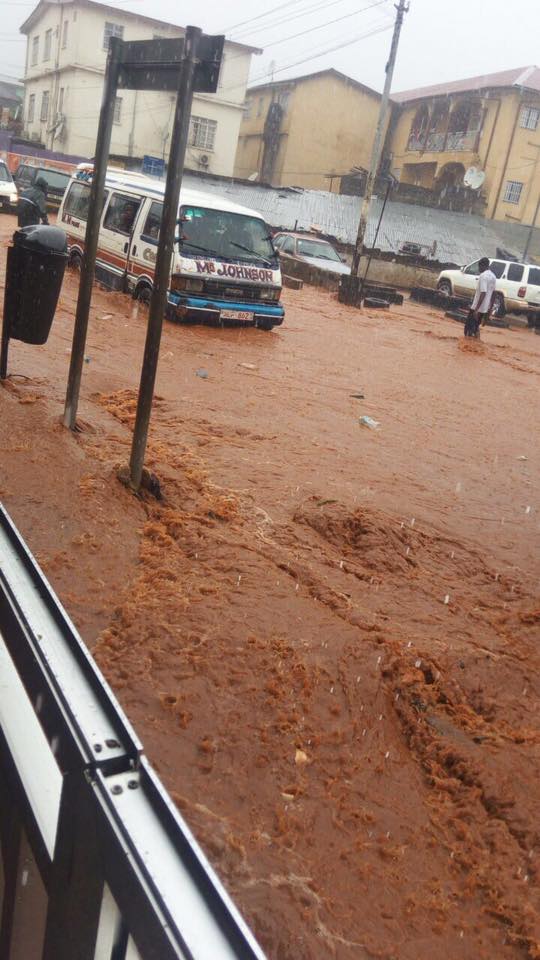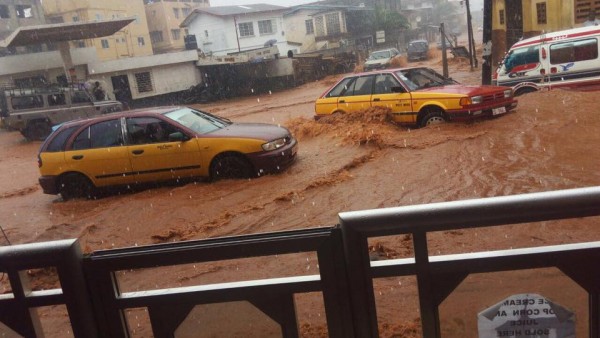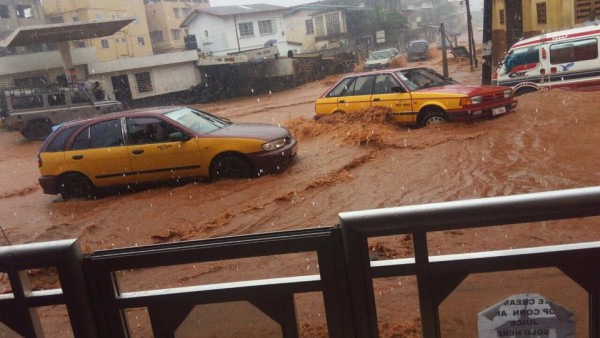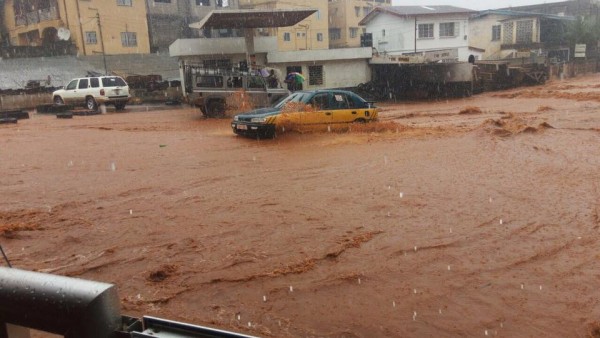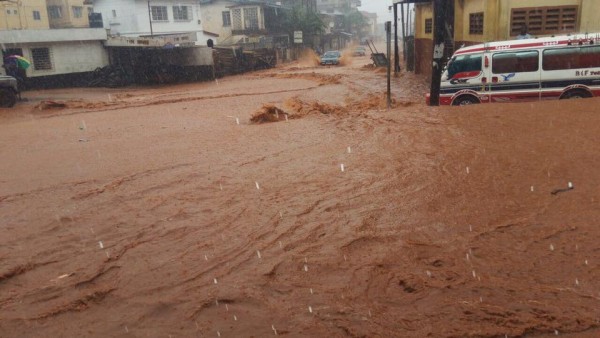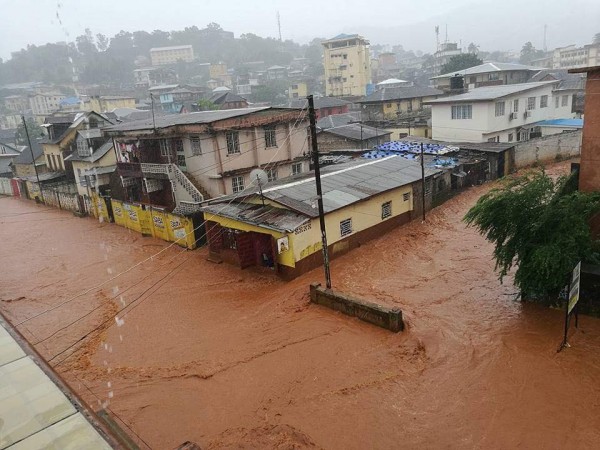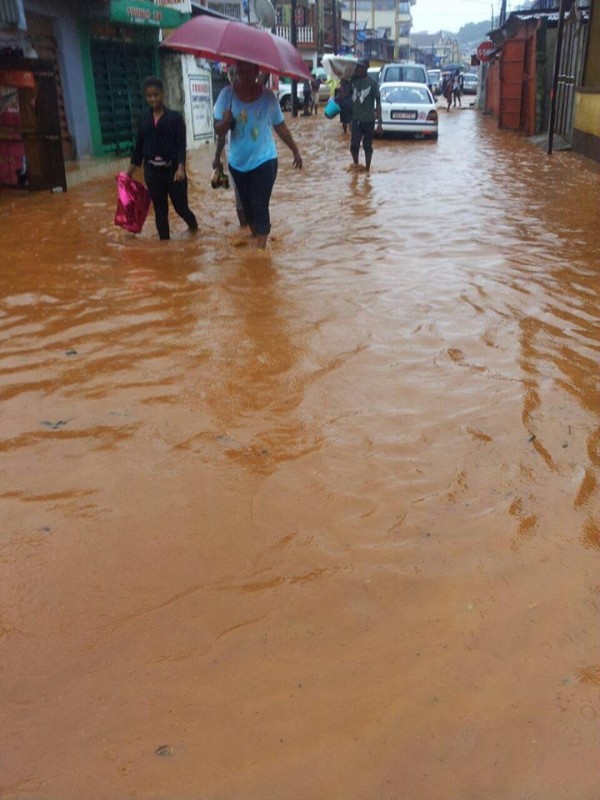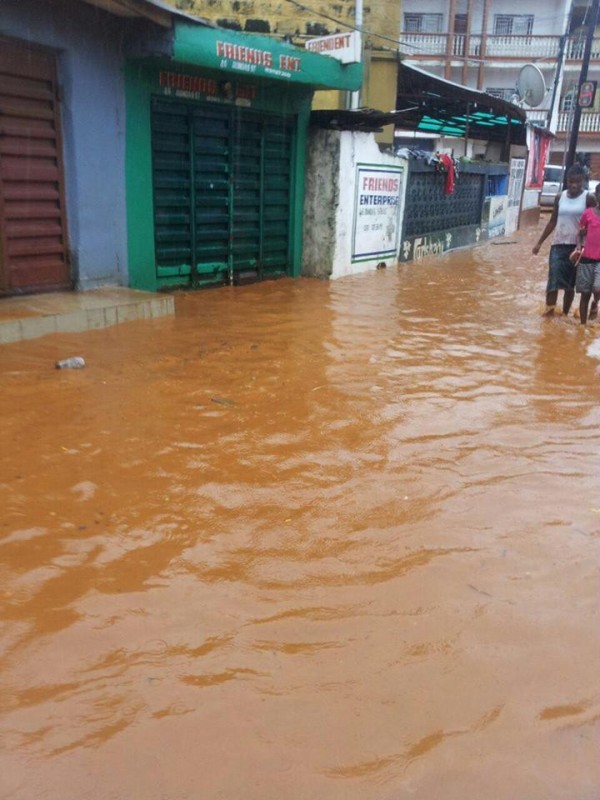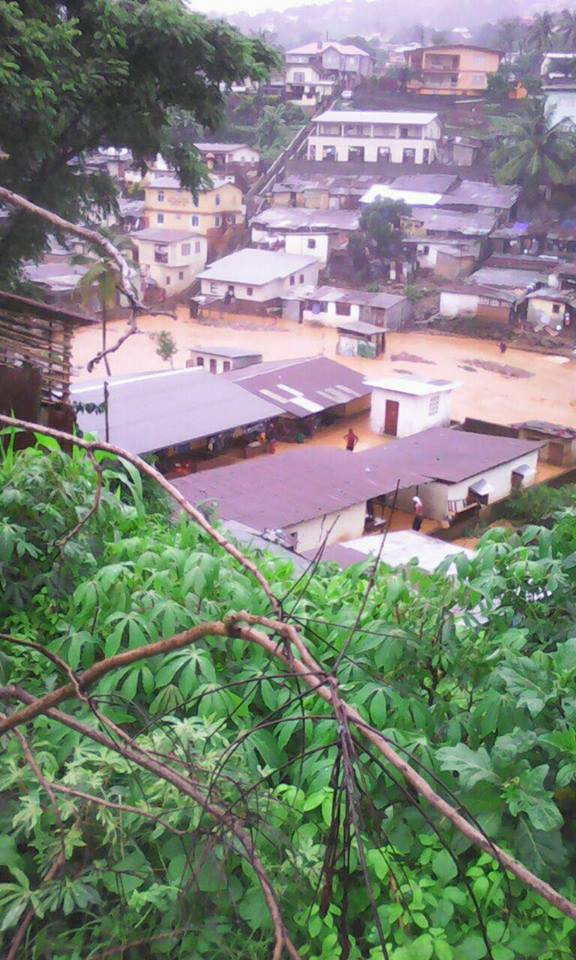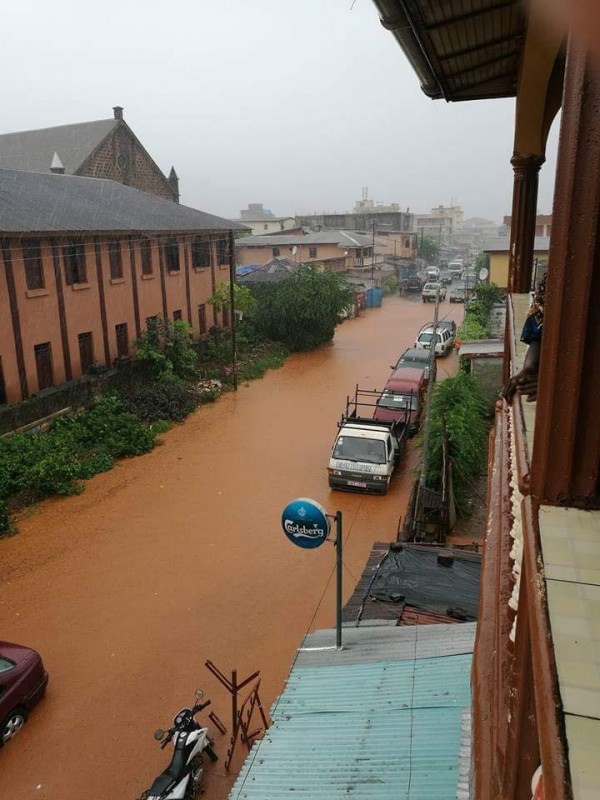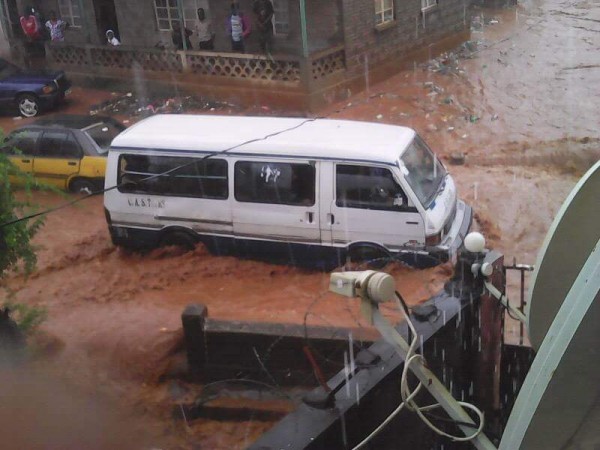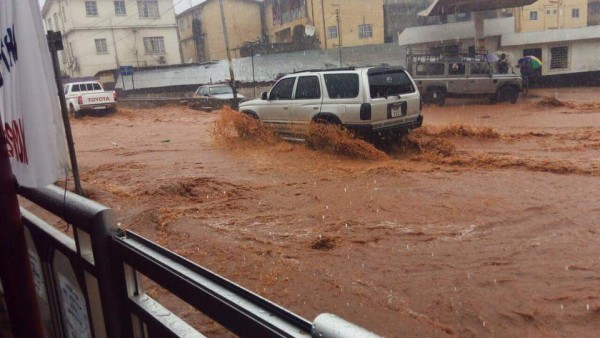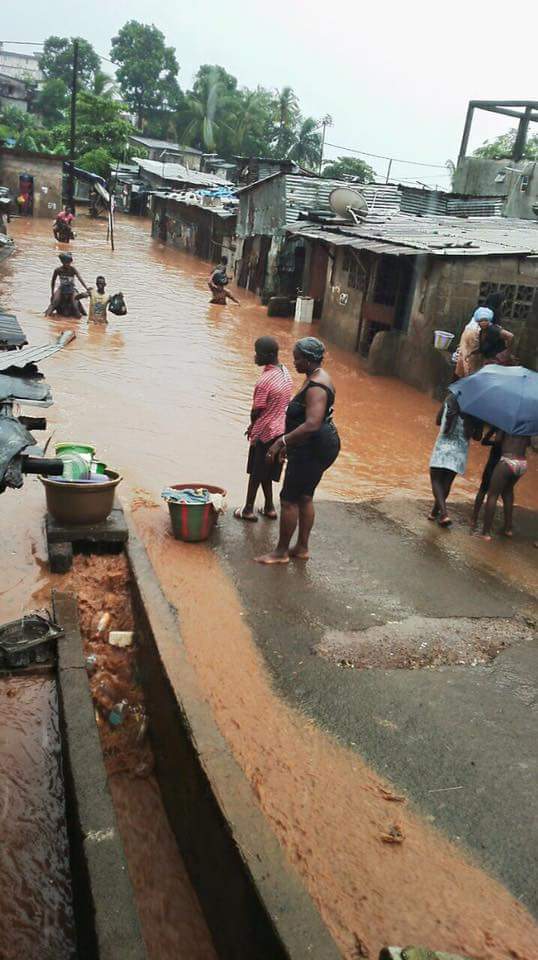 PICTURES PROVIDED BY NASSER AYOUB AND IDRISSA CONTEH