By Ernest Mason : Our Correspondent
There is still unclear information after an incident in which a Sierra Leonean, Umaru Sesay, died Saturday afternoon in Goes, The Netherlands.
Both locals and friends have given different version of events that took place prior to his death.
Umaru Sesay died in the presence of the police after they tried to keep him at bay with pepper spray.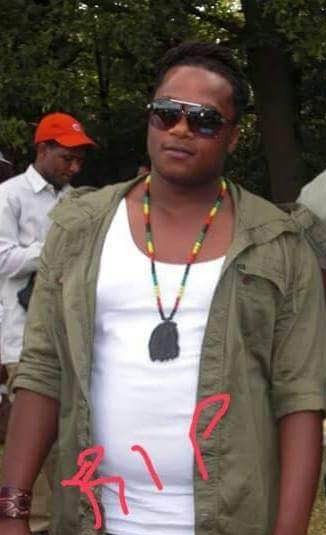 Little Theatre
A local resident who wishes to remain anonymous saw Umaru Sesay for the first time in a park around the corner. It would have looked like he staged a sort of charade. He took his clothes a few times on and off, folded them neatly and put his clothes in a trash can.
According to police, the man was unresponsive and therefore they used pepper spray to keep him under control. Then he would have become unconscious. Agents tried to resuscitate him, but to no avail. He died on the spot.
Absolutely harmless
The neighbor expressed  surprise that the police used so many vehicles in the operation. "In no time, Umaru was surrounded by five police cars. "The man was simply approachable and looked absolutely harmless." Another local resident heard him talk even while cops pushed him to the ground. He asked the officers if he could stand up.
Children witnessed the incident happened at the house of a Syrian refugee family. Two of the children saw the man ran naked through the streets. They also found his phone on a lawn around the corner and gave it to the police. The whole event has made a negative impression on the boys.
Psychological problems
Umaru lived temporarily with a friend in Goes in the Beech Street. Umaru lived with his friend because he had psychological problems.  Why pepper spray , the two met once in the refugee center in Middelburg. They are originally from Sierra Leone. Ibrahim wants to wait for the police investigation, but he has big doubts about the performance. So he wonders why it was necessary to use pepper spray on someone who had no weapon and was harmless, according to him.