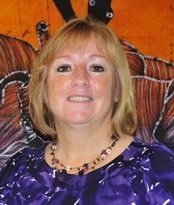 From Deputy Chief Of Mission Kathleen FitzGibbon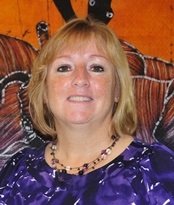 December 19, 2014
It has been a busy week in the fight against Ebola. Centers for Disease Control Director Tom Frieden visited from December 16-18. He noted the tremendous progress that had been made in strengthening the response effort in the 100 days since his visit at the end of August.
He reassured us that we are on the right track in Sierra Leone with the interventions put in place. On burials, he noted that Sierra Leone was able to increase safe burials very quickly and now it is up to 100% in Freetown. Frieden outlined the critical elements in overtaking the disease: first, we need to "knock it down." This means stopping its exponential growth. This is what Operation Western Area Surge intends to do over the next few weeks. The second element is to ensure all contacts are traced to break every chain of transmission. The third element is to harden the defenses in areas of low or no transmission to put out any flare-ups immediately.
The Western Area Surge can knock down the disease in Western Urban and Rural if everyone participates in helping surveillance officers identify sick individuals. This morning some listeners on Star Radio's morning show said they did not trust the government. I urged them that this IS THE TIME to trust the government and international partners more than Ebola. The virus cannot be trusted because it kills and even the slightest mistake is deadly.
The government and international partners put in place facilities, trained medical workers, laboratories, ambulances, and referral mechanisms. Now, it is up to everyone else to step up and get help for those who are ill. Isolation is the key to breaking the chain of transmission and the Western Area Surge is bringing ward-by-ward and door-to-door the opportunity to get help for sick family members. Each ward has two surveillance officers and a trusted community mobilizer who are in place to get help for those how need it. Many people already have agreed to get treatment. The system is working. Please persuade your families to take advantage of it. It will save lives and knock the virus down.