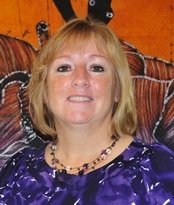 From Deputy Chief of Mission Kathleen FitzGibbon
November 11, 2014
This week, we are emphasizing the importance of safe burials. New clusters of Ebola cases are coming from unsafe, non-medical burials. It is alarming that some 32% of Sierra Leoneans refuse to accept burials that do not involve the touching or washing of a dead body. This denial is fueling the spread of the disease into many areas. Port Loko, Kambia, Koinadugu, Bombali, Tonkilili, and Western area are experiencing high rates of transmission. Touching a dead body is the most common way people get infected with Ebola. Practicing a safe, dignified medical burial is the best way to show respect for the person who has died while keeping yourself, your family, and your community safe. During this temporary crisis, all deaths should be handled as if they could be Ebola.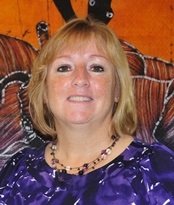 Koinadugu's outbreak stems from the burial of a man infected with Ebola. There are now 50 cases there. The Koinadugu District Task Force continues its activities in support of affected communities. Committed leaders, World Health Organization, Centers for Disease Control are facing extremely difficult terrain to bring community care centers to communities in Neini Chiefdom.
You should call 117 or district alert lines to report a death. Do not touch, kiss, clean, wash, or wrap the body. Find another respectful way to honor your loved one. Remain a safe distance, do not touch the body or the bed and bed linens, Wash your hands with soap or chlorine solution. Please wait for the trained burial team to arrive. They will wear full protective gear and may test the body for Ebola. Since the results may not come quickly, the body needs to be buried quickly. Ask if a priest or Iman can pray for your loved one. In some cases, you will be able to watch the burial from a safe distance. A team will help disinfect your home with a safe chlorine solution.
Burials are sobering subject, but a concerted effort from all will ensure those who have departed remain part of us in a way that protects our communities.
I would like to end on an upbeat note. Bravo to the religious charity in Bo that answered the District Health Management Team's plea for assistance for a family of 18 people who had already lost four to Ebola and another four have tested positive. The charity provided clothing and mattresses to the remaining family members. This is another example of how we can all help in the fight against Ebola and support others in their time of need.
Source: U.S. Department of State: Embassy Freetown, Sierra Leone.