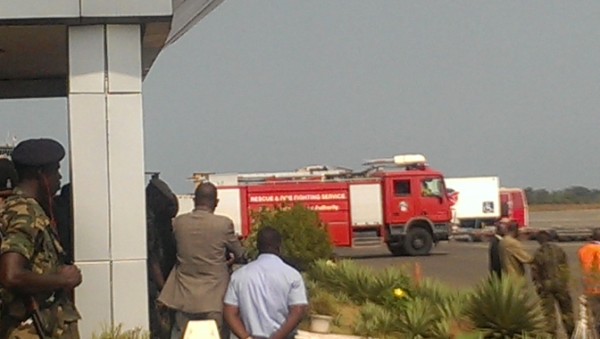 The opposition Sierra Leone People's Party ( SLPP ) fanatic  and also former President of the Sierra Leone Association of Journalists and now Editor of the anti-government news outlet, POLITICO and stringer for the BBC and Reuters , Umaru Fofana , is wiping eggs off his face  once again after it became clear again that he had sent a false report to his international paymasters.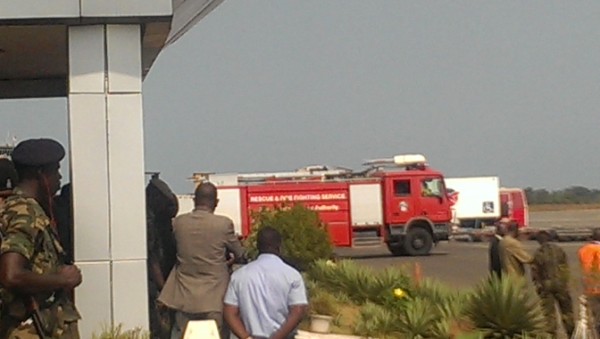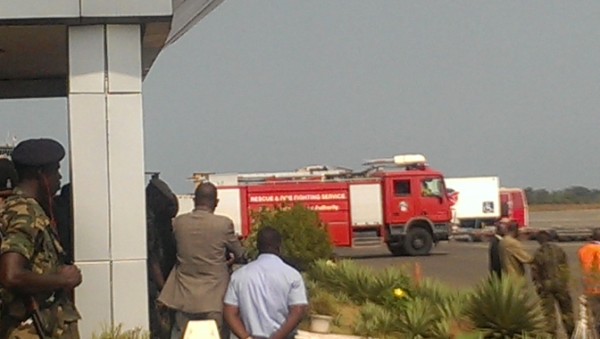 Fofana , whose name is now emblematic with misleading international news reports about his motherland , recently reported for Reuters that Sierra Leone has only one fire engine , which had malfunctioned  and as a result two carriers–British and Kenya Airways –had suspended flights to Sierra Leone. Fofana's  reports about the Lungi Airport affair , meant to embarrass the APC Government once again, have prompted a correction of his earlier report by the very Reuters, as reported on FACEBOOK  today by the Publisher of AWARENESS TIMES, Sylvia Blyden.
Read what Sylvia Blyden wrote with a mixture of sarcasm and mockery in the local language, Krio , and English :
Poor REUTERS just begin for issue correction… Enti den nor know which kind reporter for hire..?  Yesterday's updated report attempted to deny the fact that indeed a flight took off from London for Sierra Leone. Reuters had tried to make it appear like it was a solely Liberia-destined BA flight but being a professional news outlet, they must have seen through the folly and have today issued a quick correction that indeed a flight left London bound directly for Lungi.
Meanwhile, Reuters is still pushing Umaru's nonsense that Lungi's "only fire engine broke down" on Saturday. DEN GO LEARN.
Another concerned Sierra Leonean, TUNDE SCOTT ,  ploughed into Umaru Fofana :
By TUNDE SCOTT :
Contrary to the misleading report filed By Umaru Fofana that the Airport only has one functional fire engine,the GM Of The Airport has  denied that there Was Only One Fire Engine At the Airport.the GM Also disclosed that In collaboration with the National Fire Force, the Airport now has two or more functional fire engines.
Both managers Of Kenya And British Airways were Present when the vehicles were were tested and qualified the fire engines . This has led to a Press Release issued by the Flight Information Region (F I R) , a body that co-ordinates flights info in the region, informing airline operators that the airport is back to normal..Both British And Kenya Airlines have started operations at Lungi Airport.
Also,the Minister  of Aviation Is On His Way abroad to secure a brand new aviation fire engine and discuss  other developement  programs  for Mama Salone.
YESTERDAY AFTERNOON, Cocorioko's Foday Mansaray was at Lungi Airport and sent this report :
Folks when we talk about progress and development in Sierra leone, it has become synonymous with our daily lives. The isolated incident that lead to British and Kenya Airways cancelling flights to Sierra Leone quickly chaned on Sunday and both airlines resumed normal flights to sierra Leone.
Yesterday morning a high powered delgation which included the substantive Minister of Transport and Aviation Hon Logus Koroma , the Palimentary Chair on Transportation and Aviation Matters Hon Tunde Lewally , the Chairman National Commission for Privatization , Dr Mike Kargbo and others were at lungi Airport on a fact finding mission as to the causes for the alleged lapse in security, if any, leading to the grounding of the two flights.
The newly appointed Speaker Hon S.B.B Dumbuya who was on a (10) ten days trip to France said his Committee has been mandated to go to great lengths and leaving no stones unturned to get to the bottom of whatever or whosoever may be responsible for such a big blunder. Hon Lewally added that the kinds of negative news sent out by Umaru Fofana was not good for a struggling Airport trying to boost traveling and tourism business for our country.
Later on today, both fire trucks were seen at the airport grounds (in photos) below actively patrolling as President Koroma bade farewell for a two -day visit to the Congo .
We Say Bravo To Both The Minister And His Deputy Of Transport And Aviation For Their Hard Work, God Bless.