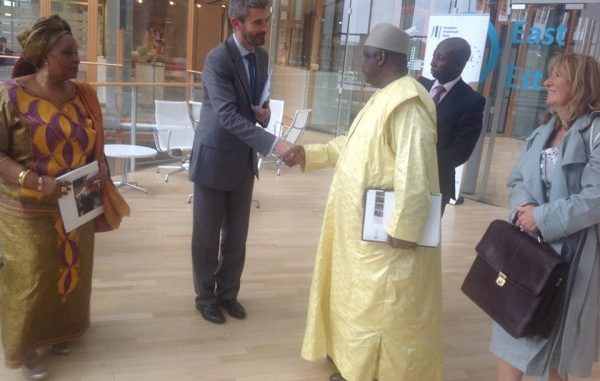 "We are ready to support Sierra Leone" – EIB
The European Investment Bank (EIB), the Bank of the European Union is ready to support Sierra Lone, according to the Bank's Loan Officer, Roger Kelly.
Mr. Kelly, last Wednesday, informed Ambassador Ibrahim Sorie during a private meeting at the bank's headquarters in Luxembourg before attending the official EIB/ACP conference the following day, that, "Sierra Leone is certainly a country that has made tremendous improvement in many areas, but also has significant development needs and we at the EIB are ready to support".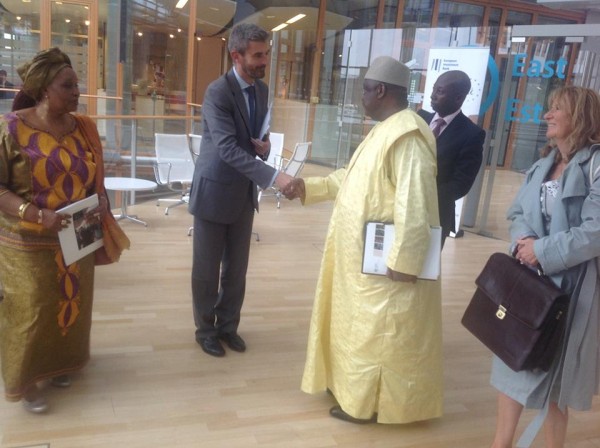 It was made clear that the exemplary leadership qualities of President Ernest Bai Koroma in the areas of good governance, respect for Human Rights, Rule of law, infrastructural development and the proactive leadership demonstrated by Ambassador Ibrahim Sorie are some of the prerequisites that have attracted this massive support from the EIB.
The bank has expressed interest to work on water projects to help alleviate the water crisis in Sierra Leone – a project Roger Kelly said they've achieved in many countries around the world.
Also, the expansion project for the Port of Freetown (Queen Elizabeth 11Quay) is another area the EIB has promised to work collaboratively with Port of Amsterdam, whose senior officials are planning a visit to Freetown shortly to continue negotiations for the commencement of the project.
The EIB Loan Officer disclosed that the West Africa Power Project (WAPP) is a reality and furthered that the electricity project for Sierra Leone, Liberia, Guinea and Ivory Coast is now on the final stage of the disbursement process.
The CLSG project, as it is known, will build approximately 1,349km of interconnection transmission electricity line from Ivory Coast (120km) through Liberia (535km), Sierra Leone (525km) and Guinea (180km). It will take three years to be completed.
In his reaction, Sierra Leone's Head of Mission to the European Communities, Ambassador Ibrahim Sorie, expressed delight on the positive sentiments from the EIB and assured that the Government of Sierra Leone is determined to do things in a very transparent and serious manner.
Ambassador Sorie reiterated that the Sierra Leone Embassy in Brussels is expeditiously mapping out strategies in a proactive manner to attract potential investment into the country.
"We are determined to harness the EIB resources in order to improve the lives of our people",
 he stated.
In a related development, Ambassador Ibrahim Sorie, last Thursday, July 10th joined colleague Ambassadors from ACP Group of States to attend the EIB-ACP Conference in Luxembourg.
The European Investment Bank, the bank of the European Union, has been supporting EU Development Policies in ACP Regions since 1963.