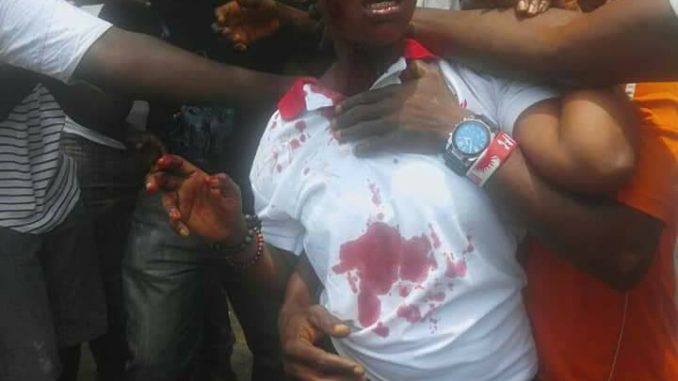 By KABS KANU
Despite all the showboating when  the Millennium Challenge Corporation ( MCC ) Scorecard was released in November which saw the SLPP Government scoring impressive grades in the fight against corruption,  Sierra Leone has failed once again to win an MCC  Compact Award.
Not even a money-wasting high-powered diplomatic trip  to America undertaken  recently by the Vice-President Dr. Mohamed Juldeh Bah, the Bank Governor, Dr. Kelphala Kallon , the Minister of Finance, Hon. J.J. Saffa and others to lobby the MCC and stakeholders paid any dividend. The name Sierra Leone was not even mentioned.
The shocking news was delivered yesterday when the MCC,  meeting in Washington DC,  announced  the names of the countries  that met the requirements for  its very lucrative and mouth-watering Compact and its less distinguished and  lower Threshold Awards .
Though not officially stated in its annual press statements announcing winners of its Compact and Threshold awards, scorecards are not the only things considered by the MCC in determining selection  criteria and methodology.  The selection methodology is meticulously outlined  in the paper  " Millennium Challenge Corporation: Overview
and Issues : Updated October 3, 2019″ , which , among a whole set of complex governance issues , clearly states  that  "Scorecards alone are incomplete portraits of a country's policies and performance".  This could be the most satisfactory explanation of the woeful failure of the SLPP Government in its pursuit of the MCC Compact award.
Good as the SLPP corecard is , it does not accurately reflect how the SLPP Government has fared in governance since it came to power and though they know that their country desperately needs the massive funding that comes with winning the Compact ( $257 million ) , Sierra Leone  would have been surprised and in most cases, outraged, if this government had won the Compact.
Sierra Leoneans are even astonished how the SLPP  came about those impressive grades , eg Promoting Political Rights – 92%; Promoting Civil Liberties – 88%;  Good  ; given  what has been happening on the ground in Sierra Leone since the SLPP  came to power last year.  Sierra Leoneans thought that the MCC 's evaluation of the President Bio government was very inaccurate or two generous, given the government's horrendous human rights abuses, violation of the constitution and interference with parliament and the judiciary, thuggery in Parliament during bye-elections and rampant tribalism in appointing only Mendes and Southeasterners  to government positions.
For President Bio to win an MCC Compact,  his governance system needs to total overhaul . He must realize that he is President of Sierra Leone,  not President of the Mendes or Southeasterners . He must stop his thugs and irredeemably corrupt  National Elections Commissioner  Nfa Allie Conteh from willfully cheating  the opposition repeatedly during bye- elections ; he must stop his thugs from beating and injuring opposition members and their supporters ;
_______________________________________________
YESTERDAY'S ANNOUNCEMENT FROM THE MCC
At its quarterly meeting on December 9, the Millennium Challenge Corporation (MCC) Board of Directors selected Mozambique for a new compact—MCC's five-year grant program—to reduce poverty through targeted investments that increase economic growth. The Board also selected Kenya for an MCC threshold program—the agency's smaller grant program focused on policy and institutional reform.
"MCC provides time-limited grants to developing countries that meet rigorous standards for good governance, from fighting corruption to respecting democratic rights, as evaluated by MCC's scorecard. MCC takes a business-like approach, with bedrock commitments to data, accountability, and evidence-based decision making.
"I am pleased to announce MCC's new compact partnership with Mozambique and new threshold partnership with Kenya,"/ MCC Chief Executive Officer Sean Cairncross/ said. "MCC works around the world to reduce poverty through/ economic growth—consolidating democratic and free–market reforms, and enabling public and private sector collaboration to create jobs, sustainable growth, and better economic opportunities within our partner countries."
"Mozambique successfully completed its first MCC compact in September 2013 and has recently demonstrated encouraging policy improvement on the scorecard. A new compact would build on the country's continued commitment to sector reform and MCC's strong relationship with the country.
"The selection of Kenya for a threshold program will give MCC the opportunity to engage with the country on its path toward policy and institutional reform. Kenya is an important partner to the United States in East Africa, where MCC's presence is growing.
"As part of their annual selection process, MCC's Board of Directors reselected Burkina Faso, Indonesia, Lesotho, Malawi, Timor-Leste, and Tunisia to continue developing bilateral compacts. The Board also reselected Benin, Burkina Faso, Côte d'Ivoire, and Niger as eligible for concurrent compact programs for regional integration.
"This allows MCC to continue working with these countries to determine if there are potential regional programs that meet MCC's strict investment criteria that could be supported through concurrent compacts. The Board also reselected Ethiopia and Solomon Islands to continue developing threshold programs. The Board also reaffirmed its commitment to developing a compact with Kosovo.​"
___________________________________
THE REACTION FROM THE CONCERNED SIERRA LEONEANS ORGANIZATION
BREAKING NEWS‼*
*THE MILLENNIUM CHALLENGE CORPORATION (MCC) BOARD OF DIRECTORS RESOUNDINGLY REJECTS THE SLPP GOVERNMENT OF PRESIDENT MAADA BIO!!*
The MCC is an Internationally recognised organisation that provides grants to developing countries that meet rigorous standards for good governance, respect democratic rights and fight corruption. This resounding rejection of the SLPP government of President Julius Maada Bio, is a massive blow and a warning sign to them that the International Community is aware of their bad governance and are no longer willing to tolerate it.
*Since this SLPP government took office on the 4th of April 2018, there has been a litany of undemocratic practices; human rights abuses, intimidations, sackings, illegal arrests and detention, killings and corruption. It is on these premises that the Board of Directors of the MCC decided to reject the SLPP government of President Julius Maada Bio, and withdraw finanacial support to the tune of four hundred million US Dollars ($400,000,000).*
Instead, the MCC's Board of Directors reselected Burkina Faso, Indonesia, Lesotho, Malawi, Timor-Leste, Tunisia, the Solomon Islands and even Ethopia, to name a few, to continue development programs. https://www.mcc.gov/…/…/release-120919-mcc-dec-board-meeting
It is safe to say that the trip by a high powered government delegation, led by Vice President, Juldeh Jalloh, on November 17th, 2019, to receive an 'award' at the MCC in the U.S.A, was yet another waste of taxpayers money. Also, it shows that the MCC's glowing report card from 2016 – 2019, was due in part to the good work done by the previous APC Adminstration.
*The root cause of poverty is social injustice and the bad government that abets it – COLIN POWELL*
Kinds Regards,
CONCERNED SIERRA LEONEANS
________________________________________–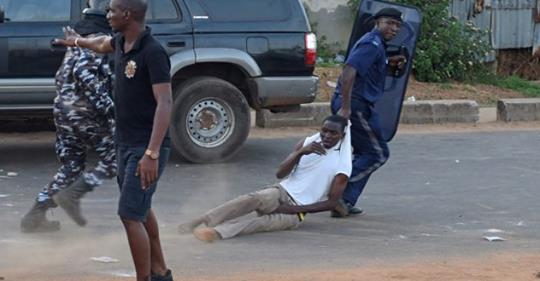 POLICE BRUTALITY IN THE MAADA BIO RULE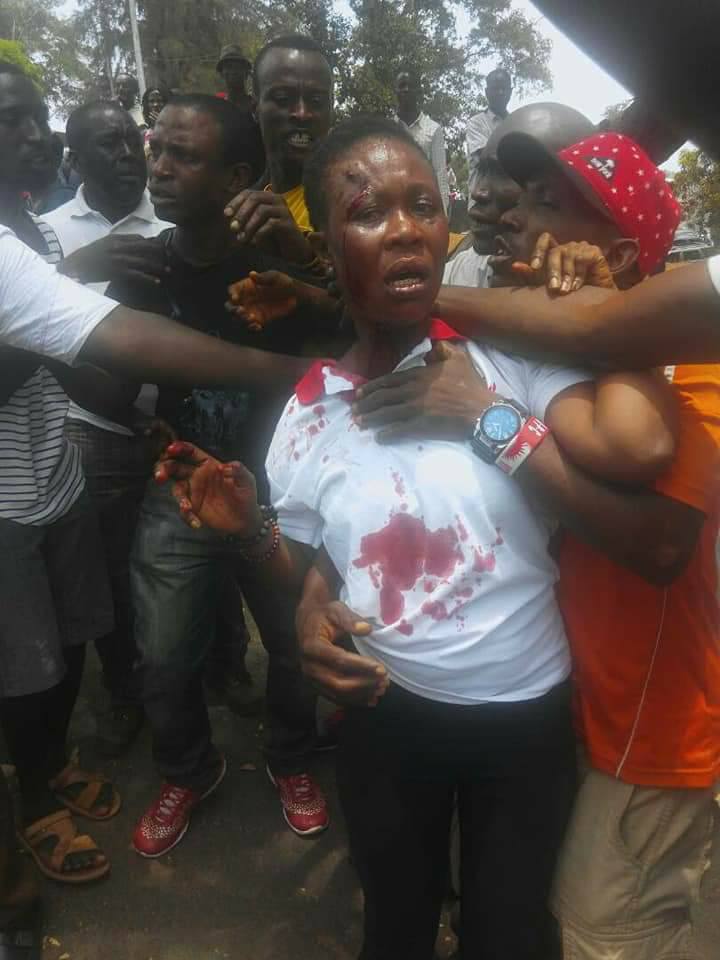 BEATING AND WOUNDING OF OPPOSITION SUPPORTERS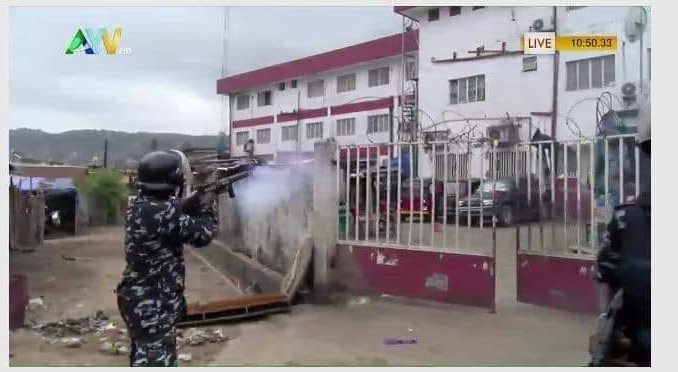 SLPP POLICE SHOOTING AT THE OFFICE OF THE OPPOSITION APC WITH MEMBERS HOLED UP INSIDE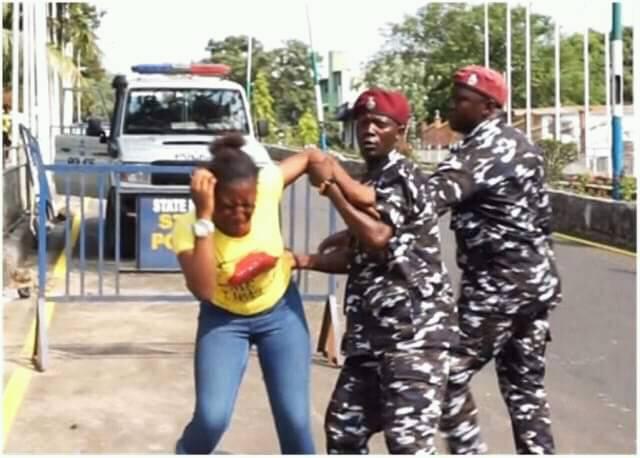 WOMEN ARE NOT SPARED THE HUMAN RIGHTS ABUSES OF THE BIO GOVERNMENT
THE USAID REPORT ON THE MEETING WITH VICE-PRESIDENT JULDEH
On November 19, 2019, U.S. Agency for International Development (USAID) Administrator Mark Green met in Washington, D.C., with The Honourable Mohamed Juldeh Jalloh, Ph.D., Vice President of the Republic of Sierra Leone.
Administrator Green and Vice President Jalloh spoke about Sierra Leone's strong leadership in the health sector, particularly in preventing further outbreaks of Ebola. The Vice President briefed the Administrator on the plans of the Government of Sierra Leone to promote a private sector capable of creating jobs and increasing tax revenue to support investments in the health and education sectors.
They also discussed the importance of transparency to create an enabling environment that will attract national and foreign investment and promote self-reliance. The Administrator emphasized that the Sierra Leonian authorities must work with civil society to increase efforts to combat human trafficking.
In his role as a member of the Board of Directors of the Millennium Challenge Corporation (MCC), Administrator Green discussed with Vice President Jalloh the status of the current MCC Threshold program in Sierra Leone, as well as the country's prospects for a potential MCC Compact in the future.
The Administrator congratulated the Vice President on the significant progress Sierra Leone has made over a number of years to improve the country's performance on the MCC's Scorecard. He also recognized the Vice President's personal role in this regard, and encouraged him to continue his Government's ongoing, market-oriented macroeconomic reforms.
USAID
___________________________________
THE SIERRA LEONE ANTI-CORRUPTION PRESS RELEASE AFTER THE ANNOUNCEMENT OF THE SCORECARD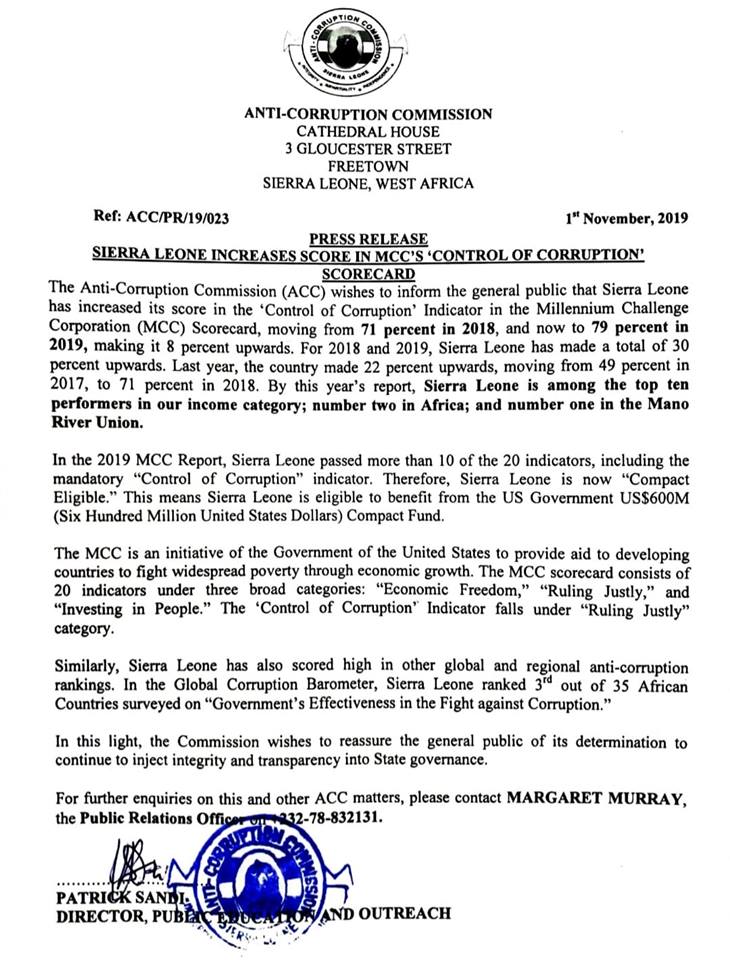 0 Additionally, MCC has argued that scorecards alone
are incomplete portraits of a country's policies and performance. Data collection can lag country selection by
a year or longer, and statistical sampling challenges or changing country sentiment (rather than substantive
performance changes) could confound some indicator scores. A country's position vis-à-vis its peers may thus
fluctuate considerably from year to year without any significant change in the country's policies. Candidates
may perform poorly against new criteria they did not anticipate, or when institutions measuring performance
refine or revise their indicators.
Determining Selection Criteria and Methodology
After candidate country identification, MCC reviews the criteria and methodology for selecting countries for
MCC programs. The selection criteria are a key statement of MCC development priorities, as they ultimately
drive which countries will receive an MCC program. MCC's authorizing legislation provides the measures on
which countries should be evaluated in three categories:
 Ruling justly—promoting democratic governance, fighting corruption, maintaining
transparency, protecting property rights, respecting human rights, and creating an enabling
environment for civil society.
 Investing in people—providing quality health care and primary education, reducing child
mortality, promoting the protection of biodiversity, and taking other opportunities to promote
an educated and healthy population.
 Economic freedom—fostering enterprise and entrepreneurship, promoting engagement in
global trade, strengthening market forces, and respecting worker rights.
16