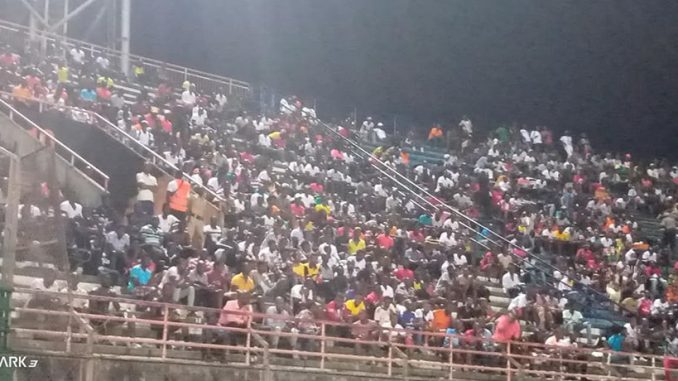 Sierra Leone Premier League gets underway
The 2019/2020 Sierra Leone Premier League Season kicked off on Wednesday 4th December in a grand style with lots of innovative display.
FC Johansen V Mighty Blackpool
At the Siaka Stevens Stadium in Freetown, football fans were in jubilant mood to see the comeback of F.C Johansen the Chasers of Dreams in their opening encounter.
Mighty Blackpool's Kandeh Turay scored the opener after 5 minutes but were unable to take home the quality three points as FC Johansen's Rafael Koroma levelled the score 18 minutes later.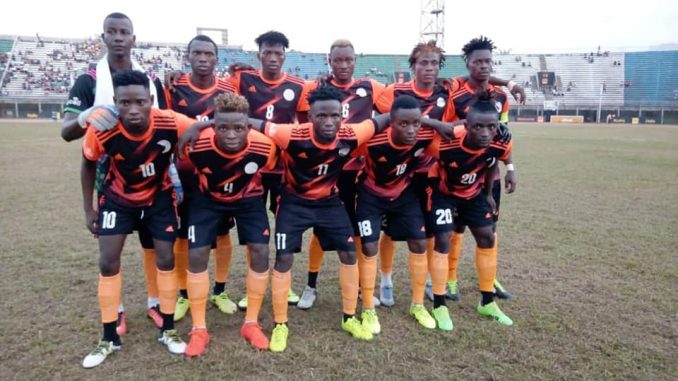 MIGHTY BLACKPOOL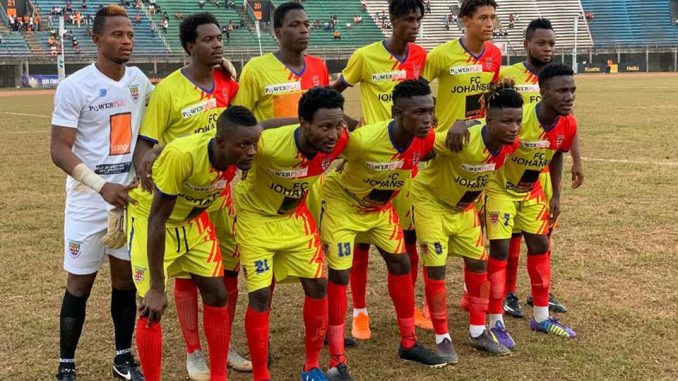 FC JOHANSEN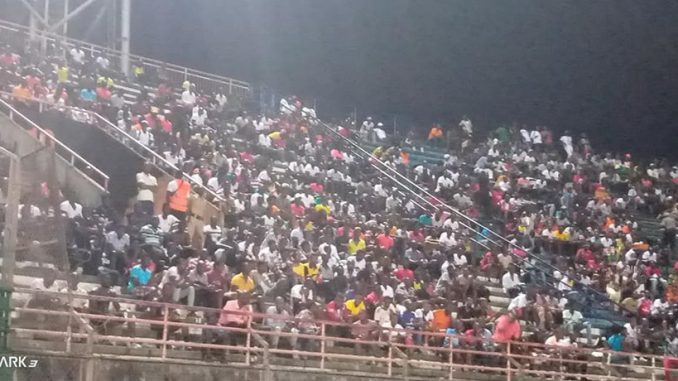 The new Premier League Board in partnership with Orange Sierra Leone is giving out "a man of the match" award in all the matches across the country. This is the very first time in the history of the SLPL that such venture is being taken by the PLB.
Mighty Blackpool's Mohamed Kamara won the award on Wednesday with a brand new Techno R6+ mobile phone. Kamara described this as a blessing to him and that the award will motivate them to do more as players.
Speaking to Journalists at the post match conference, Head Coach of Mighty Blackpool Chernor Mansaray said that his team will improve compared to the Tis Tas' last Premier League performance.
"This is because we have added fresh legs to the squad. I am sure of making an impact in this year's league season with Mighty Blackpool", he noted.
FC. Johansen's Coach Abdulai 'Kaloga' Bah expressed delight at his team's performance. He said that as a total new team with just three old players from the former squad, the team had a good start on Wednesday.
When asked whether his team is under pressure, Coach Bah responded by saying that: 'I am not under any pressure but the team has a lot to do".
He promised to go back to the drawing board to make sure they correct their mistakes ahead of subsequent fixtures.
In the Southern Region, host Bo Rangers beat Freetown City Football Club 1-0 courtesy of Prince Barrie's 20 minutes' goal.
Two matches played in the Eastern Region where Anti-Drugs forced host Diamond Stars to a 0-0 draw in Kono, whilst former FA Cup Champions Kamboi Eagles secured a 2-0 victory against Central Parade in Kenema.
© SLPL Media