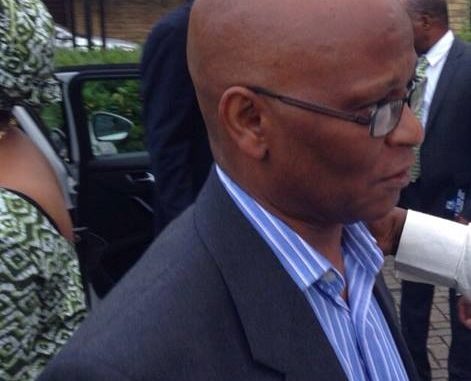 Fellow SLPP and the general public of Sierra Leone :
A couple of weeks ago, I declared a unilateral truce in my fight with the violent and lawless paopa wing within the SLPP which is led by Julius Bio.
This was done following my conversation with a hard working young man who is a soft paopa and has contact with Bio.
My reasons for challenging Bio's leadership campaign was because he has a credibility problem and that his campaign has been characterised by violence, intimidation and unprincipled abuse that until now was never seen in our intraparty election.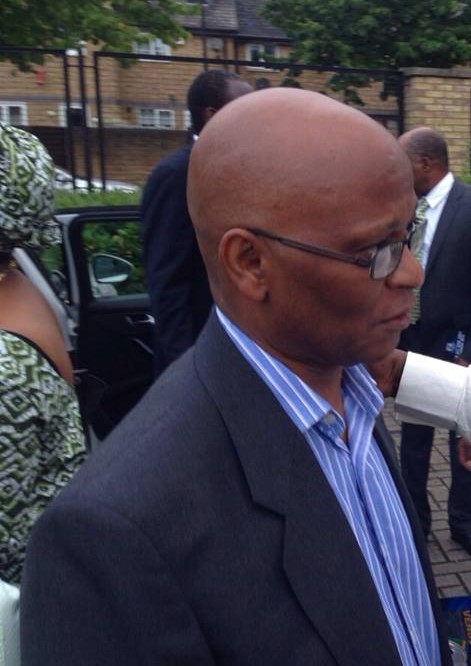 YANGUBA KAI-SAMBA
I am a human and has a concilatory side in me. Thus I decided to give Bio a chance to acknowledge that his campaign is dividing the party and made it more untrractive to floating voters .
Accordingly I declared a halt in exposing him as a flawed and divisive figure on the condition that: (1) he take full responsibility for leading the SLPP to its worst election defeat ever in a competitive election.
(2) that he issue a public statement of apology to the party members for leading us to an election defeat in 2012.
(3) that he issue a public statement of apology for the abusive and violent conduct by his supporters.
(4) that he withdraw his instruction to his supporters inciting them to violence which was recorded on a video .
(5) to condemn, dissociate and to take practical actions to repudiate the unruly conduct of his fanatical hoodlum supporters.
Today it is with deep sadness and constanation to come back to you that SLPP is at war with itself.
We should not pretend or ignore that SLPP face political annihilation under Bio if he was reelected.
I write to you to inform you that the NEC which is supposed to be impatial and to build a level playing field are working in collaboration with Bio to ensure he win again.
Yesterday the truce I had offered the paopas was violated by someone by the name of Lawrence Leema.
Lawrence Leema, I made to understand has been supplanted as acting national secretary. The elected national secretary Sulaiman Banja-Tejan Sie had been illegally suspended by the paopa members in the NEC and replaced him with Leema .
Lawrence Leema is not working for the national interest of SLPP but to advance and promote the paopa grip on SLPP by whatever means possible.
As typical of paopas, he engaged me in debating the flagbèarer issue. But once he lost the argument he resorted to insults .
Here is a holder of a key position in the NEC, albeit defecto, who came out openly in his support for a flagbèarer and insulted others for expressing misgivings about the candidate he support.
He even accused me of being an agent of the APC .
In any normal and properly run party organisation, his position is untenable and he should be removed from the position he should never have occupied
Inot line with my policy on zero tolerance for rudeness and those who attack critics without debating the issues, I have nuked Lawrence Leema from my sight
This means he can no longer access and read intelligent discourse from me because he doesn't debate but spewed insults.
SLPP is in a grave danger, hijacked by lawless fanatics, whose dastardly shenanigans and manipulation of the rotten party NEC will send the SLPP to its third straight defeat unless the delegates firmly reject the kind of politics Bio and his fanatics are engaged in and choose a flagbèarer candidate who will take the centre ground of politics in the 2018 election.
The choice could not be clearer for the party : unity for victory represented by the Alliance or division and defeat led by Bio and his paopa outfit.
YANGUBA KAI-SAMBA