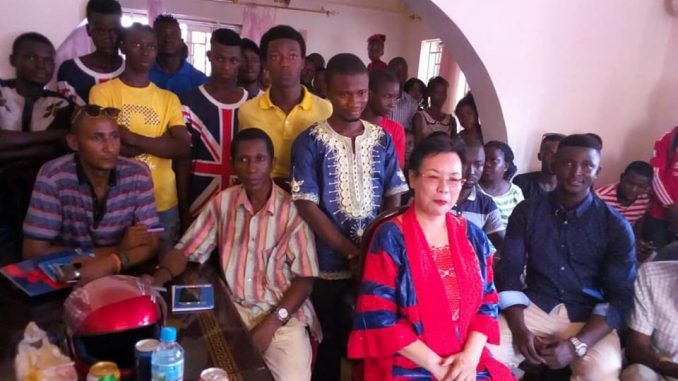 By Penpusher
In the afternoon hours of Sunday 17th December, 2017, a mammoth gathering of young like-minded people, who have wholeheartedly decided to embrace agriculture for their livelihoods and nation building converged at one Chinese investor's residence for an important meeting.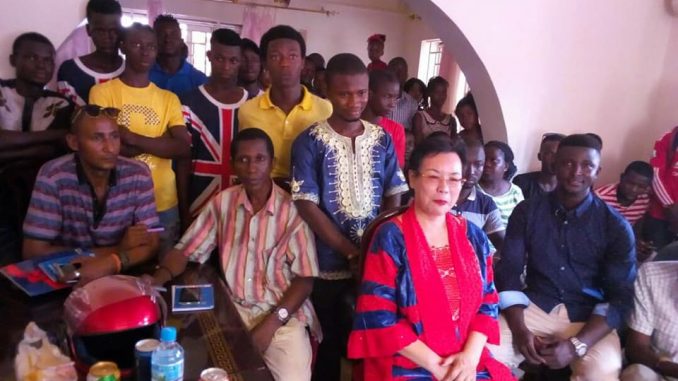 The idea and realization of this positive move was borne from the establishment of a Community Base Organization (CBO) that was later changed to YOUTHS IN AGRICULTURE AND ENVIRONMENTAL PROTECTION by one fine and visionary Sierra Leonean called Lamrana Alieu Jalloh ,whose vision is to see many unemployed youths in Sierra Leone engage in tilling and toiling the soil for cultivation of various varieties of crops on our rich and fertile soils in order to curb the excess import of our staple foods.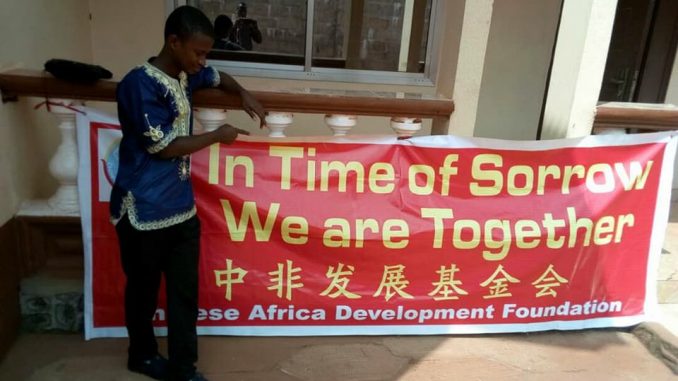 *Madam Jin Huai Ping,* a Chinese investor who has been in the country for months, marveled at this brilliant initiative ( *Y.A.E.P*), she said that such moves by young people have the temerity and propensity to transform the agricultural sector of our country as was done in China decades ago by visionary
youths. Due to this fact, she later called on the founder and leader, Lamrana Alieu Jalloh to bring some of these youths as she will like to get from their part. Most of these youths met with her and dialogue some developmental issues.
In order to prove and show manifestation of her unflinching admiration of such unique initiative, the Chinese investor committed herself to solely fund and capacitate these young folks initiatives. On the very day of this meeting
she registered her commitment by giving the Project Coordinator the sum of one thousand United States dollars ($1,000) to undertake all necessary documentations and registrations of the organization.
This unprecedented occurrence by Chinese investor reactivated the active minded youths present to become more zestful and steadfast in actualizing their mission and vision.
Receiving the sum on behalf of the organization, Mr. Jalloh expressed his unreserved and deep rooted appreciation to Madam Jin Huai Ping for her timely intervention and for also reposing her confidence in the organization,
though it's in its embryonic stage.
Lamrana though he was very economical in words as he was cheerful but he noticeably vowed to use the money judiciously for the intended purpose.
Madam Jim Huai Ping unraveled her developmental package she has for Sierra Leone in three significant sectors, and these sectors if prioritize have the tendency to swiftly lift the economy of a country namely the Agricultural sector which she believes will drastically decrease the importation of our staple food and other vegetables, establishment of China Africa Bank to ease the difficulties in business transaction business people often encounter in transacting with China's currency and to also accelerate business transaction, hospitality by constructing a masterpiece and ultramodern hotel and resort in the country.
The descending part of the program was a dialogued between the youths and madam Jin Huai Ping as they probe deeper to establish rigid partnership.
It was a meeting of its kind, and all roads that lead to hope met in that particular juncture of that meeting.
©Penpusher