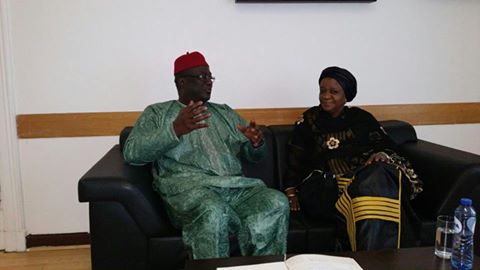 By Umaru S. Jah — Information Attaché, Germany :
Special Representative of the United Nations Secretary General on Sexual Violence and Conflict, Madam Zainab Hawa Bangura has said that the focus of her campaign is aimed at putting an end to impunity, providing support and services to victims of sexual violence across the world.
The Sierra Leonean born Diplomat made this disclosure while she was recently in Berlin-Germany, to discuss issues relating to, among other things, sexual violence in the Middle East, and to solicit more support from the German authorities towards the fight against sexual violence in conflict.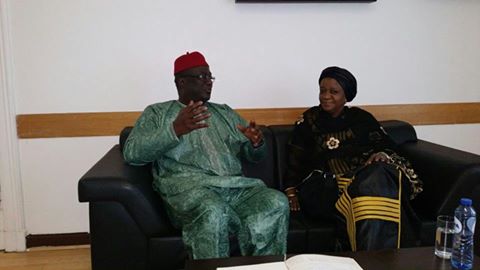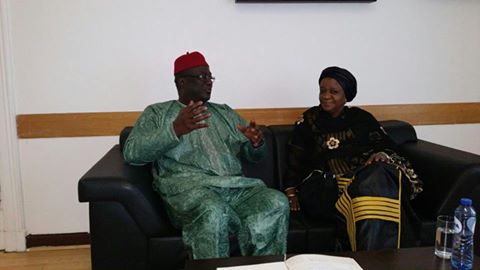 While it is obvious that sexual violence is used systematically in conflict with the purpose of causing harm to individuals, families and communities, Madam Bangura believes that coherent and strategic leadership is crucial in the fight against the nefarious and inhuman act.
"We need to bring all the stakeholders involved in the process and direct our focus on what needs to be done," she said, and further emphasised the need for not only providing medical, psychosocial and livelihood support to victims, but also to carry out a critical assessment of the situation, in an effort to explore what is happening in different countries and regions.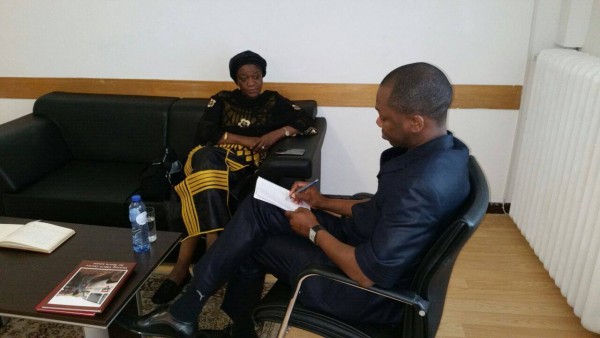 Coming from a post war country with success stories regarding transitional justice especially the indictment and prosecution of forced marriage in Sierra Leone, the UN Rep disclosed how she has utilised her country's experience to share knowledge, thus giving hope to the victims of sexual violence across the world.
"I think for me that what it is to share the Sierra Leone experience and to let people know how you can handle issues of sexual violence in conflict.
She further disclosed that the UN Secretary General, Ban Ki-moon used the Sierra Leone experience in the guidelines regarding the provision of reparations for victims primarily because it is one of the successful areas where the country has been able to provide reparations to victims of sexual violence.
She stressed the importance of women's participation in peace and development processes in an effort to ensure a lasting peace and sustainability across the globe.
According to her, women constitute 50 or 52 percent of the world's population. Against this backdrop Madam Zainab Bangura said: "…You cannot have a successful development in a peace process if you leave out 52 percent of the population."
She noted that closer attention should be paid to the economic and social development of relevant countries, as well as to the improvement of women's status and women's empowerment.
The Un Special Representative concluded by saluting the people of Sierra Leone for their resilience in the struggle to contain the deadly Ebola Virus Disease in the country.