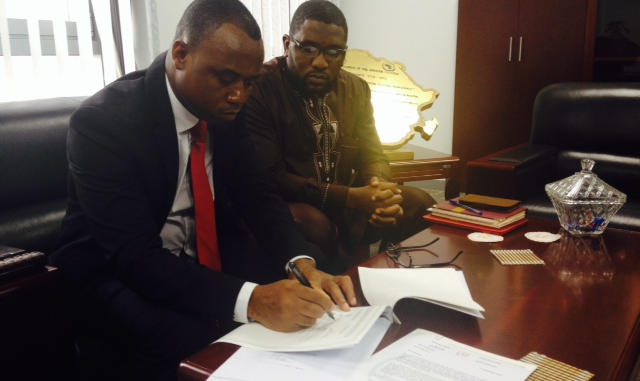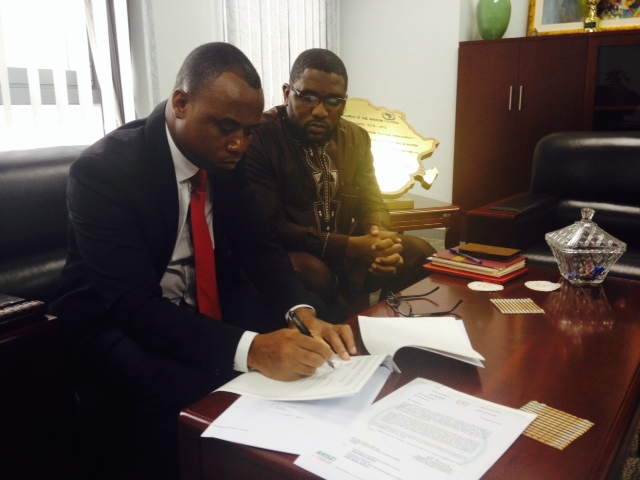 His Excellency Mr. Osman Keh Kamara, Sierra Leone's Ambassador
Extraordinary and Plenipotentiary to the Federal Democratic Republic
of Ethiopia and Permanent Representative to the Africa Union
Commission today, Monday 23rd September, 2013 signed to receive the
sum of 150,000 United States dollars from the African Union as a
symbolic gesture to Sierra Leone in the fight against the Ebola Virus
Disease.
The Embassy of the Republic of Sierra Leone in Addis Ababa has
forwarded to the Commission the account details of the Government of
Sierra Leone Ebola Emergency Account wherein the contribution should
be wired.
This amount followed the sum of 59,000 United States dollars donated
by the Government of Botswana through their Ambassador in Addis Ababa.
The said amount has also been deposited into the aforementioned account.
The Embassy of the Republic of Sierra Leone in Addis Ababa is also
waiting to receive donations from the Republics of Kenya and Namibia
which were announced during the Emergency Meeting of the Executive
Council of the African Union on the Ebola crisis, held in Addis Ababa
on Monday 8th September 2014.
Kenya and Namibia each pledged one million United States dollars to
the three affected countries.