CONSTITUTIONAL REVIEW COMMITTEE (CRC)
MIATTA CONFERENCE CENTRE, BROOKFIELDS, FREETOWN
PRESS RELEASE
CRC CONCLUDES NATIONWIDE PRE-CONSULTATION TOUR 
FREETOWN: APRIL 24, 2014 A 4 man team from the Sierra Leone 1991 Constitution Review Committee (CRC) led by the Executive Secretary, Samuel Coker have completed a nationwide pre-consultation visit to 12 districts in Sierra Leone.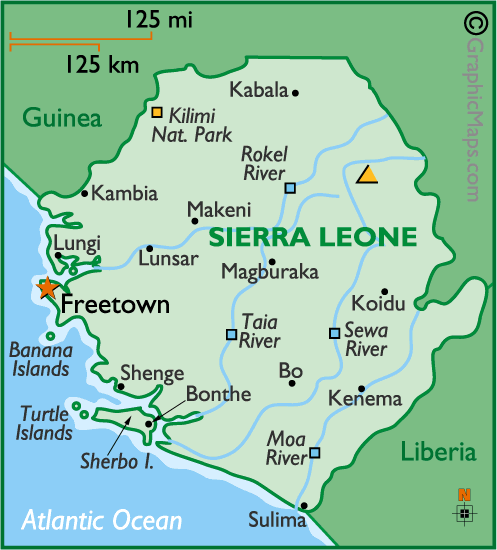 During the consultations, the team thoroughly engaged District Officers, Paramount Chiefs, Mayors and Chairmen of City and District Councils, Councillors, traditional leaders, the Sierra Leone Police and Civil Society Organizations to inform them about the imminent consultations and to solicit co-operation for civic education and public consultations.

In Kenema, the Deputy Mayor of the Kenema City Council, Esther Kaisamba pledged her organization's commitment to the process whilst stressing that they would do everything humanly possible to make the consultations a success. The Local Unit Commander (LUC) of Kenema Police Division, David Koroma assured the CRC of watertight security during the meetings.
Paramount Chief of Kakua Chiefdom in the Bo District, PC Prince Lappia Boima the 4th emphasized that the review of the 1991 Constitution was long overdue whilst declaring that his people would overwhelmingly attend the public meetings whenever the Sub-committees meet in Bo.

The team braved the waters and the challenging terrain to the Bonthe Island. The people of Bonthe Island received the Executive Secretary and team with jubilation and anticipation. The Chief Administrator of the Bonthe Municipal Council, Emmanuel Deoud remarked that the visitation of the Secretary and team to the island speaks volume of the importance of the peoples' contribution to the process. He concluded that the people of Bonthe Island were more than prepared for the consultations.

Other Paramount Chiefs who made commitment to participate and galvanize support for the soon-to-be held consultations were PC Foday Momoh Gulama of Kaiyamba Chiefdom of Moyamba District; PC Alhaji Masakama Kamamanka the 3rd of Kholifa Rowalla Chiefdon in the Tonkolili District and others.

During the visit, the Executive Secretary and team did a robust civic education on almost all the community radio stations in each district. The interactive phone-in radio discussions witnessed the emergence of varied questions ranging from the legislation of a third term presidential tenure to the empowerment of local farmers. The Executive Secretary and team responded that the review process would undoubtedly reflect the interests of the citizens hence the need to fully support, participate and own the process.

Mohamed Faray Kargbo
Head, Communications and Outreach-Constitution Review Committee-076387711/025 333322
©